Pößneck
Brose Motorsport finishes second in Thuringia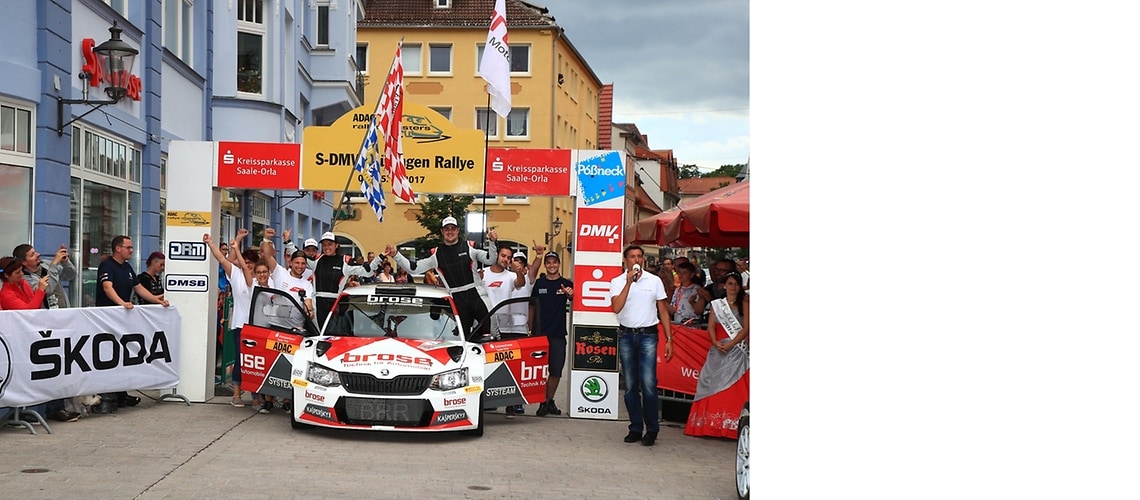 Pößneck, 08-05-2017
The Brose Motorsport team of Dominik Dinkel / Christina Kohl has tightened its grip on third spot in the German Rally Championship (DRM) by capturing another place on the rostrum. A flawless performance in the Brose Skoda Fabia R5 means it has also narrowed the gap between it and second spot in the DRM.
The team traveled to Thuringia with great respect for the ten fast and demanding trials over 141 kilometers in an event where Dominik and Christina had failed to get beyond the first trials in the past two years.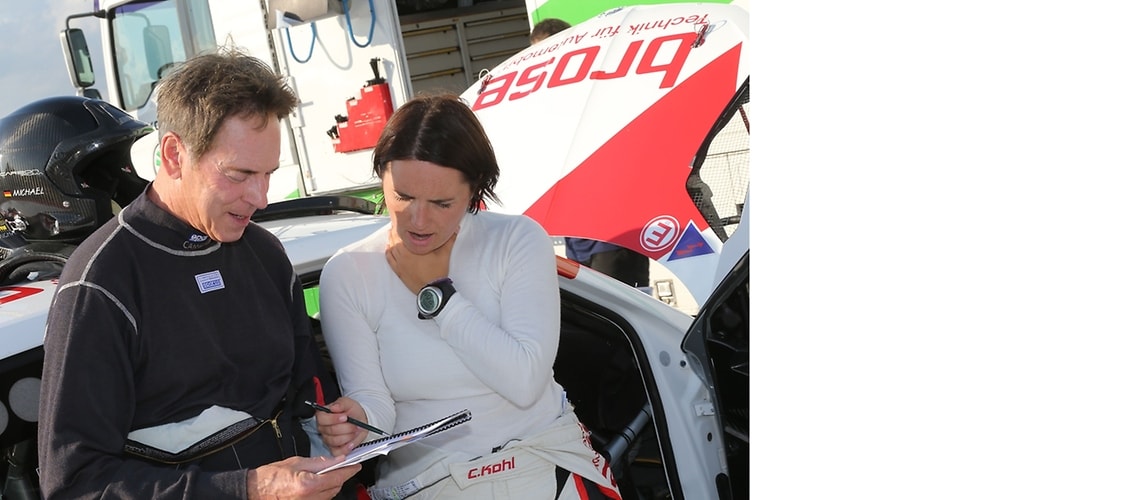 "Unlike most of the competition, we've never before driven key trials like the 21.7 kilometer circuit Bankschenke, which has to be completed twice, at speed under competitive conditions" explains the 24-year-old pilot from Rossach in Upper Franconia.
Yet after the first two trials on the Friday, the Brose rally team was already second overall. In the spectacular nighttime "Town Grand Prix" through Pößneck, Dinkel was just eight tenths of a second behind the best time.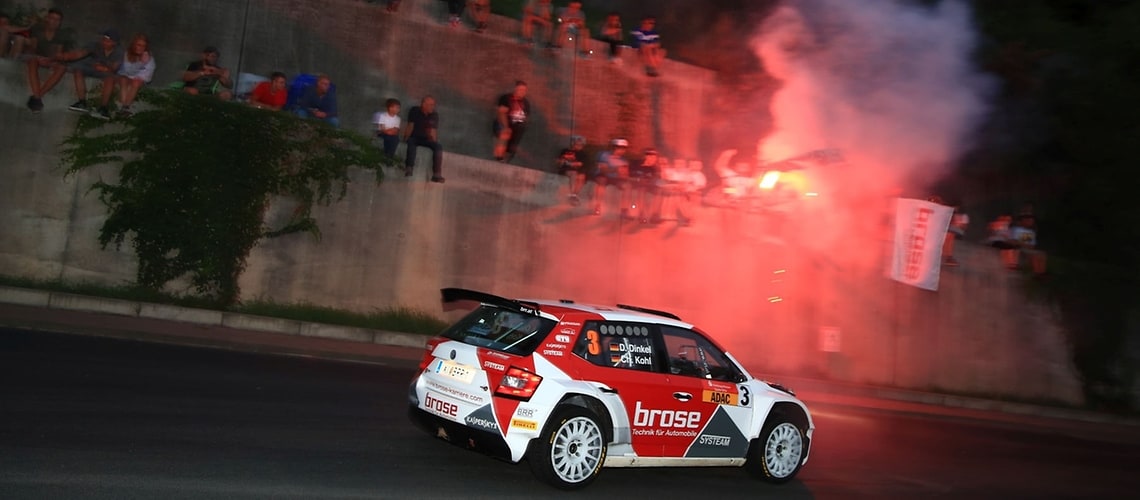 Dinkel and Kohl were able to repeat this fine performance the next day, flying over the four morning trials in the slipstream of the leaders Kreim / Christian and opening up a gap of almost half a minute over Bergkvist / Floene in third.
The well-tuned service team was rapidly able to solve sudden brake problems, enabling Dominik and Christina to keep up their high pace and retain second spot.
"We were able to improve our standings in the DRM strongly and have reduced the gap to René Mandel / Dennis Zenz. It's a pity that they had to retire. We'd have liked to pit ourselves against them on the course. We'll also tackle the two remaining races in the DRM – the Lower Saxony Rally and the Three Towns Rally – full of motivation. We want to finish at least as runners-up in the 2017 German Rally Championship!"