Nürnberg
Erlangen defeats Nordhorn 28:25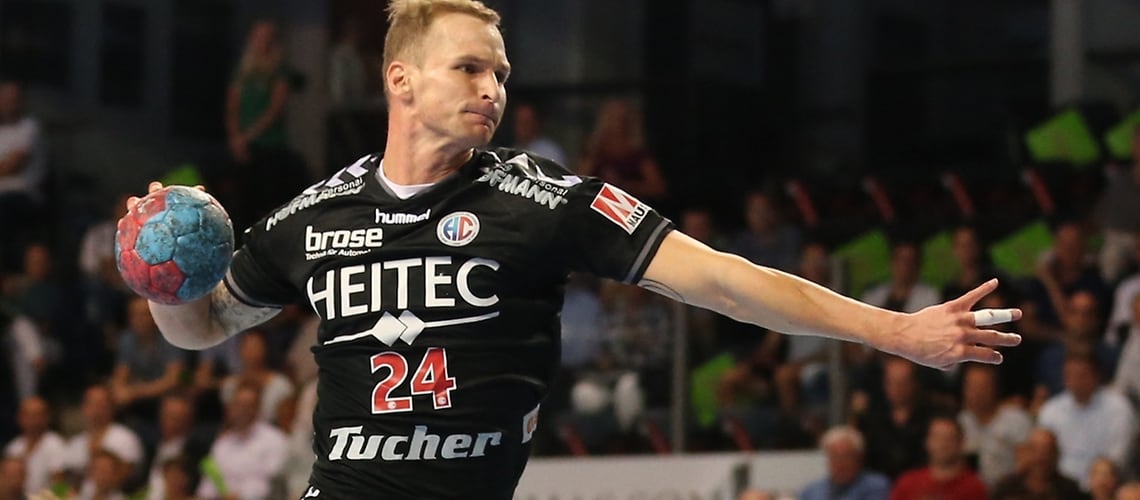 Nürnberg, 04-29-2016
Everything was set this evening in the Nürnberger Versicherung Arena for a worthy reception for the team that had gained promotion back to the "world's strongest league" last Tuesday with six matchdays still remaining in the season. When the team of captain Ole Rahmel ran into the ARENA, the more than 3,000 spectators got to their feet to cheer their team for that achievement.
Undeterred by the events after the victory in Hagen, HC Erlangen showed that it is a top-class team. The players of Head Coach Robert Andersson were highly concentrated and focused both in offense and covering and immediately made it clear to the visitors from Nordhorn that they could not expect any slips from the home side. After 15 minutes, the leaders in the Second German Handball League had already opened up a four-goal gap and did not surrender it up to the half-time. In an encounter where both sides played with great intensity, HC Erlangen took a 16.12 lead in with it at the break.
HSG Nordhorn got off to the better start in the second half, scoring twice in succession to cut the deficit to two. However, that was to be as close as the two rivals got in the further course of the game. Whenever the visitors from North Rhine-Westphalia pulled a goal back, the HCE found the right response. The German internationals Nikolai Link and Nicolai Theilinger, who were Erlangen's top scorers with six goals apiece, sealed victory in the closing spell. Franconia's handball fans were thus able to fête their heroes on gaining promotion. And this evening was not the only time the fans of HC Erlangen had conjured up a first division atmosphere in the Nürnberger Versicherung Arena.
Robert Andersson commented: "My team put on a very good display today. Nordhorn was a strong opponent and we took up the gauntlet in this intense game. I'm satisfied."