Varano de' Melegari
Formula SAE Italy: CAT Racing team starts the new season with a win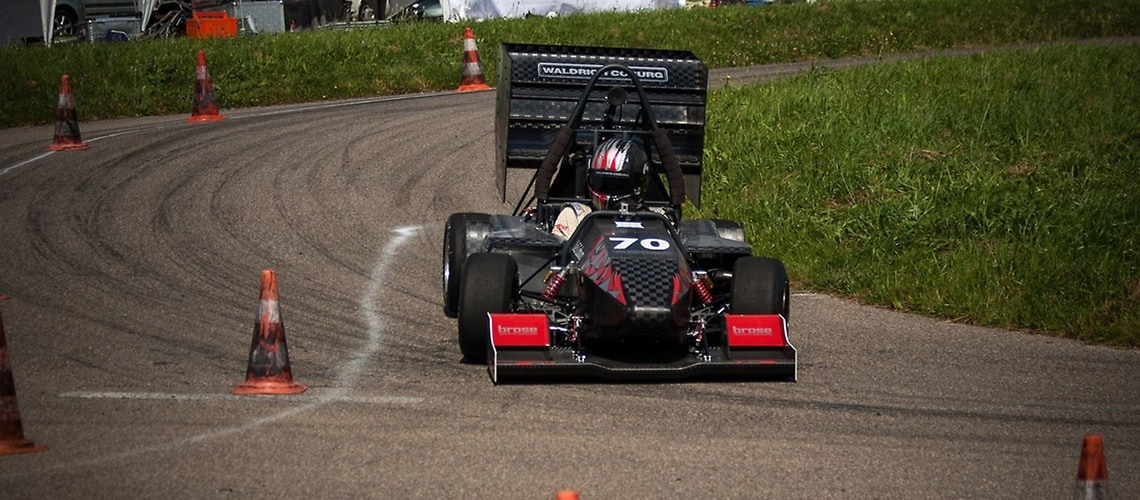 Varano de' Melegari, 07-25-2016
The "CAT Racing" Formula Student Team from Coburg University, which is sponsored by Brose, romped to a commanding victory in the first official race of the season on July 25. On the Riccardo Paletti Circuit in Varano de' Melegari, the "C-16 Karakal" impressed by capturing 915 out of a possible 1,000 points to take first place in the overall standings in the 1C class (cars with combustion engines).
The international competition offers young students a platform for presenting cars they have designed and built themselves. They assume responsibility for the project – from cost planning to the technical setup to the marketing process. The "overall package" of the individual teams is then tested in eight different disciplines, with a maximum score of 1,000 being possible.
Apart from static sub-disciplines, such as presentations of the cost analysis, the business plan and the design report, dynamic requirements relating to acceleration, lateral acceleration, autocross agility, staying power and fuel efficiency also have to be met.
We congratulate the CAT Racing team on this great start and wish it every continued success in the season ahead.