Dormagen
HC Erlangen continues winning streak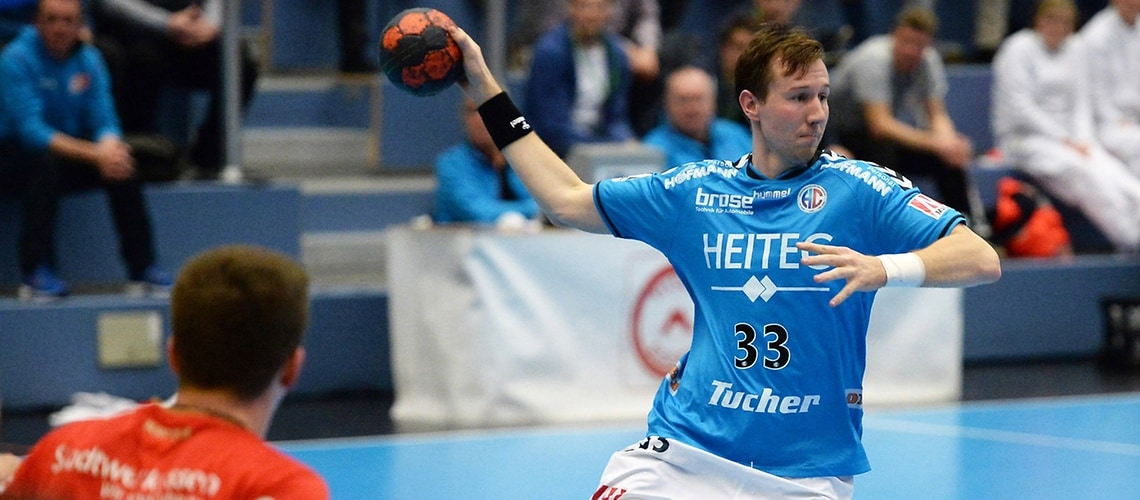 Dormagen, 05-07-2016
HC Erlangen defeated TSV Bayer Dormagen by 32:30 (12:17), underscoring its ambition to bring back the championship title to Franconia after regaining promotion to the "world's strongest league."
The game did not begin as HCE's Head Coach Robert Andersson hoped it would. The commanding leaders of the Second German Handball League made many simple mistakes and so did not really get into the game in the first thirty minutes. Relegation-threatened Dormagen channeled all its efforts into tough covering, which Jonas Thümmler in particular felt at first hand in the opening spell. After 15 minutes, the two teams were tied at 8:8 in the moderately filled TSV Bayer Sports Center. The home side from the Rhineland then showed uncompromising finishing in offense. The team of Head Coach Tobias Plaz was repeatedly able to overcome its opponents' defense and deservedly went in at half-time with a 5-goal lead.
Robert Andersson must have said some strong words to his team in the dressing room. HC Erlangen immediately put on a different display. Driven on by the strong Jonas Link, the visitors from Central Franconia cut the deficit to two goals in the space of eight minutes. The HC's engine began ticking over more and more, everything clicked smoothly as usual and, with 15 minutes to go, you could see that the team of Robert Andersson was aware of its greatest strength this season: its composure at the death in tight games. And as so often in this season, HC Erlangen demonstrated in crunch time why it is the top team in the league. It played its attacks out with patience, while it was once again Mario Huhnstock between the posts who helped his teammates with great saves. It was then left to Oliver Heß to seal victory with a strong solo effort with 20 seconds on the clock.
Everything is now set for a handball party that will be without precedence in the Second German Handball League. On Whit Monday, Franconia's handball fans will conjure up an atmosphere that is bound to be unparalleled at the home game against TUSEM Essen in the Nürnberger Versicherung Arena. HC Erlangen had already sold far more than 7,000 tickets by the end of Friday and the final days of advance sales have shown that the club can justifiably hope to set a world record for an attendance at a second division handball game.