Minden
HC Erlangen loses in Minden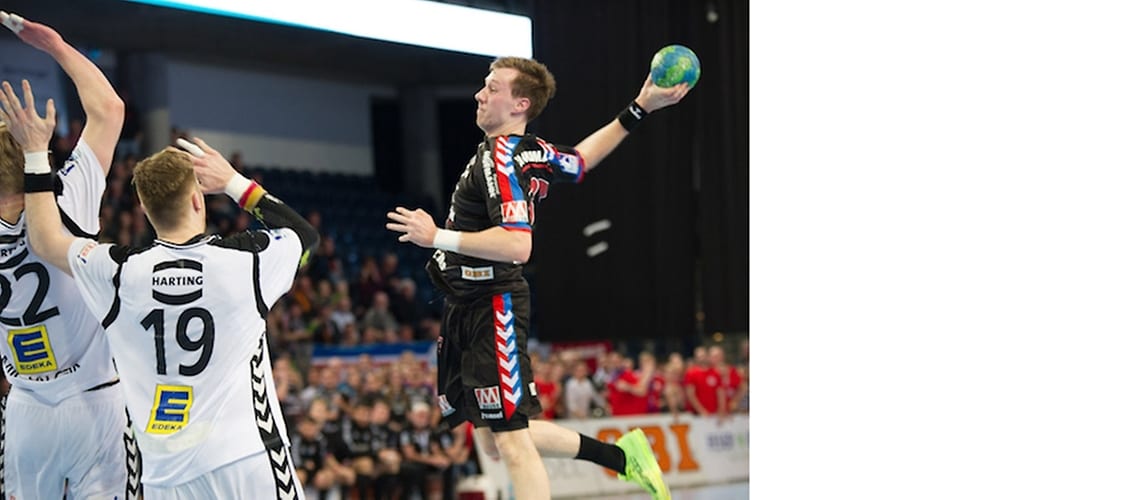 Minden, 10-15-2017
HC Erlangen lost its game on Sunday against Minden, who was just above it in the table going into the encounter, by 33:22 and is now 16th in the DKB German Handball League.
After turning in an appealing performance at league leaders Berlin, the team had set its sights high. However, hardly anything came off for HC Erlangen, led by captain Michael Haaß, from the first minute on. Inaccurate passing, lax covering and wasted chances were indicative of the first half in Minden's KAMPA Arena. The very reverse was true of the home side from Eastern Westphalia, who thus quickly built a lead. Only Jonas Thümmler, who scored half his side's goals in the first half, and Gorazd Skof between Erlangen's posts put on a convincing display.
There was little change after the break, much to the dismay of the Erlangen fans who had made the journey. The GWD was able to score easy goals, while HC Erlangen was not able to shift into gear. The team from Franconia was gripped further by nervousness and Minden pulled away goal by goal.
Following the defeats in Berlin and Minden, HC Erlangen has just 48 hours to prepare for its encounter in the last sixteen of the DHB Cup against the reigning EHP Cup holders, FRISCH AUF! Göppingen. The throw-off in the ARENA NÜRNBERGER Versicherung is at 8 p.m.