Hannover
HC Erlangen loses to TSV Hanover-Burgdorf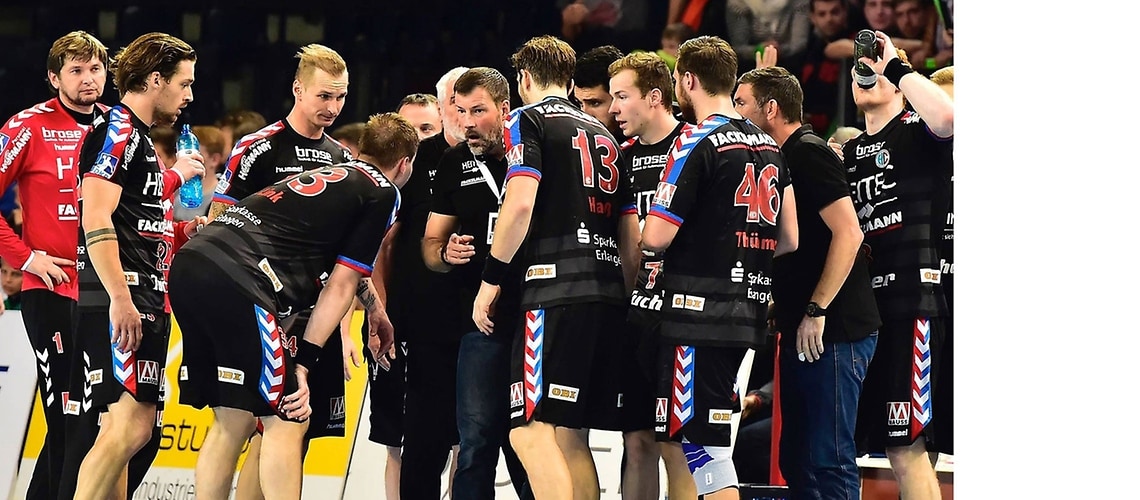 Hannover, 11-12-2016
HC Erlangen lost its away game against TSV Hanover-Burgdorf by 30:25 (17:16). The team of Head Coach Robert Andersson is now 12th in the DKB German Handball League and hosts Bergischer HC in the Nürnberger Versicherung arena on Friday, November 18, 2016.
As in the previous games against Berlin, Mannheim and Kiel, HC Erlangen got off to an impressive start. Nimble defense and a very strong Nikolas Katsigiannis made it difficult for Hanover to get into its stride in attack. The home side from the capital of Lower Saxony led from the start, but was never able to shake off the league newcomers from Franconia. A reinvigorated Martin Stranovsky and a Michael Haaß directing his side commandingly tied the score in the 20th minute. After that, the odd technical mistake crept into the HCE's play as it built its attacks, but Hanover was not able to capitalize on them. Isaias Guardiola made it 17:16 at half-time with one of his four goals.
The TSV got off to the better start after the break. The home side produced a 3-goal run, but Haaß, Rahmel and Nikolai Link struck back, with the result that the game was still completely up for grabs after 40 minutes. It was then Nikolas Katsigiannis, who saved 35.9 percent of all shots against him, who kept his team in the encounter. In crunch time, the pendulum swung the way of TSV Hanover-Burgdorf. It exploited its chances more uncompromisingly to pull ahead by five goals in the 54th minute, a lead it would also not relinquish in the final minutes.
HC Erlangen faces its next encounter in the "world's strongest league" on Friday, November 18, 2016: an important home game against Bergischer HC. The throw-off in the Nürnberger Versicherung Arena is at 7:45 p.m.