Rossach
"Three two, one ... mine!" – the year Dominik Dinkel wins the DRM title?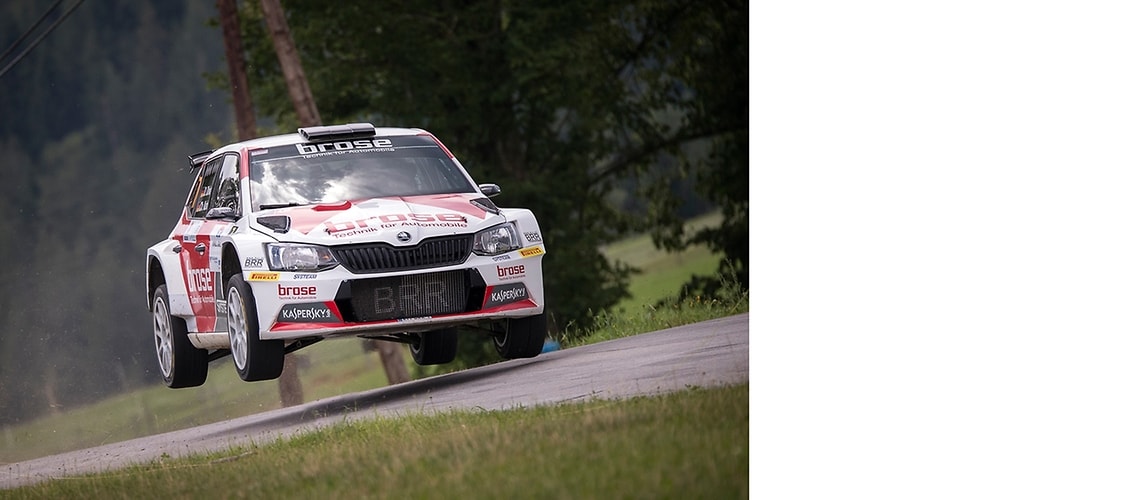 Rossach, 01-15-2018
As far as the 25-year-old pilot from Upper Franconia is concerned, the question mark at the end of the header definitely has to be replaced by an exclamation mark. Thanks to the early pledges by his longstanding sponsors, the program for the Brose Motorsport rally team in 2018 has been finalized, with the exception of a few details.
The focus is again on the German Rally Championship (DRM) with its eight events. After finishing third in 2016 in the Skoda Fabia S2000 and runner-up in 2017 in his first year in an R5, the Brose team now has its sights firmly set on winning the DRM title.
And the conditions for achieving that goal are excellent. The performance curve of Dominik Dinkel and Christina Kohl (30, from Tiefenbach near Passau) rose sharply as of the midway through last season, as clearly proven by their overall victories at the Lower Saxony Rally and the Three Towns Rally with its top-class field. "That gives us an extra helping of confidence going into the new year, where there are virtually no changes to the setup. Christina Kohl, with whom I have a perfect working relationship, is still my co-pilot. My sponsors, above all Michael Stoschek and Brose, firmly believe in us and our chances of winning the DRM. The Brose Skoda Fabia R5 will also be used and supervised in 2018 by Raimund Baumschlager and his tried-and-proven BRR squad. Having backing like that gives us confidence and security," states Dominik Dinkel.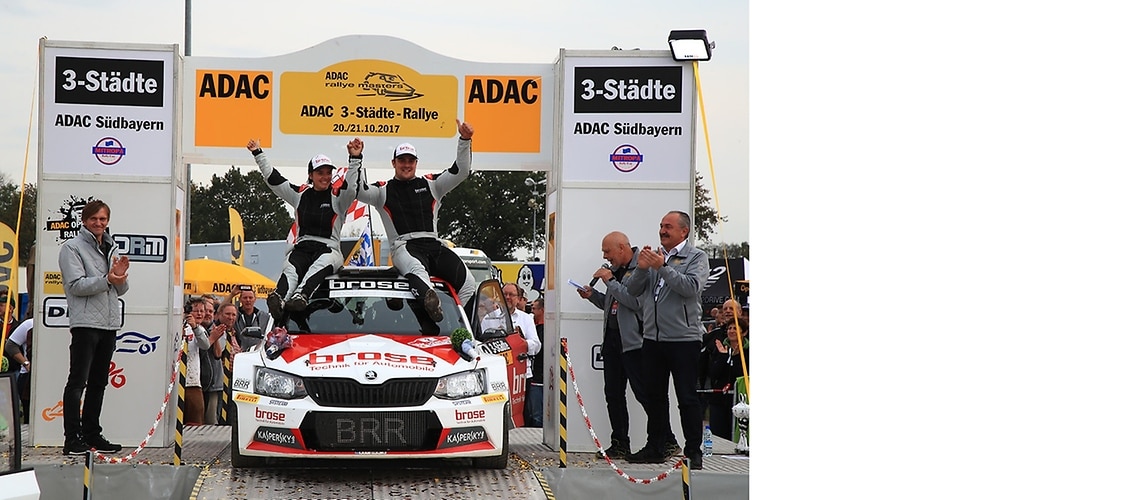 Test days and several other outings at international rallies round out the program for the Brose team in 2018. They serve two purposes: First, to gather further experience and put the extra final touches to things like driving style and making pacenotes, without the pressure of having to win. Second, to maintain a fine feel behind the wheel and routine in the lengthy breaks between individual DRM races. One possibility would be the Lavanttal Rally on April 6 to 7, for example. The team is also looking for events on gravel on suitable dates so that it can practice and become even better on courses with a loose surface.
So things will not be boring for the Brose rally team, even with the same parameters. Wait, there will be one change: After the Saxony Rally, the name "Christina Kohl" will no longer adorn the Fabia's side windows, but her new surname "Fürst." However, that is unlikely to have any negative impact on the Brose team's speed – in fact, probably the very opposite.