Coventry
GT racing driver has a great week in the UK!
Coventry, 05-14-2017
Both literally and metaphorically the sun shone on Christian Engelhart, the Brose sponsored GT racing driver, during his visit to the UK last week.
Christian started the week at Brands Hatch, racing to an absolutely convincing win together with his team-mate Mirko Borlotti in the Blancpain GT Series Sprint Cup.
He ended the week at Silverstone in the Endurance Cup where, with an additional team-mate Andrea Caldarelli, their finishing position at number 1 on the podium was much harder fought, and nearly lost. After three hours of racing, two pit stops and two changes of driver, the Lamborghini Huracan bearing the number 63 finished 0.344 seconds ahead of the second-placed Mercedes!
Sandwiched in between these 2 very successful racing events, Christian was also able to find time for some additional work in his role as a brand ambassador for Brose.
His first appearance with his Lamborghini Huracan car was at the Coventry Transport Museum.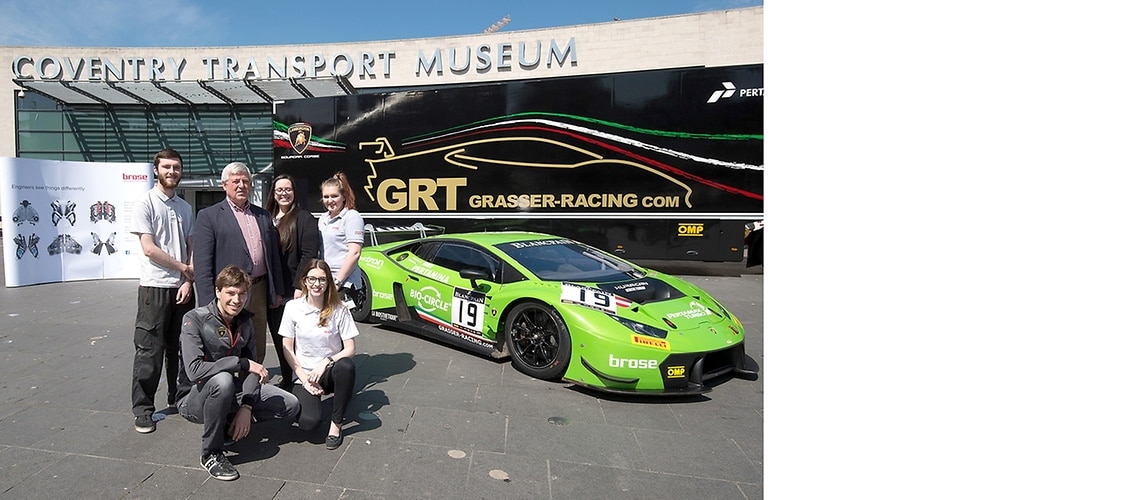 This special event was held as part of our ongoing relationship with the Museum to get more young people interested in Science, Technology, Engineering, Arts and Maths (STEAM), which includes sponsoring a Learning Officer.
"If you are passionate about making things or working with the latest technology, there are few better careers to explore than engineering and manufacturing," explained Christian.
"I completed my studies whilst I was racing and what I learned certainly helps when I'm feeding back information to our team on performance and in how we set-up the car for future races."
He continued: "The event was great fun and it was good to meet with some of the young apprentices and graduates at Brose UK and talk to them about their own careers and what they wanted to do.
"I also enjoyed a quick tour of Coventry Transport Museum…I don't think I fully appreciated how important the city was, and still is, in the development of the transport sector…it really tells the story."
Following his appearance at the museum, Christian came over to plant 1 and spent two hours meeting with employees and answering questions about his career and the current Blancpain GT Series.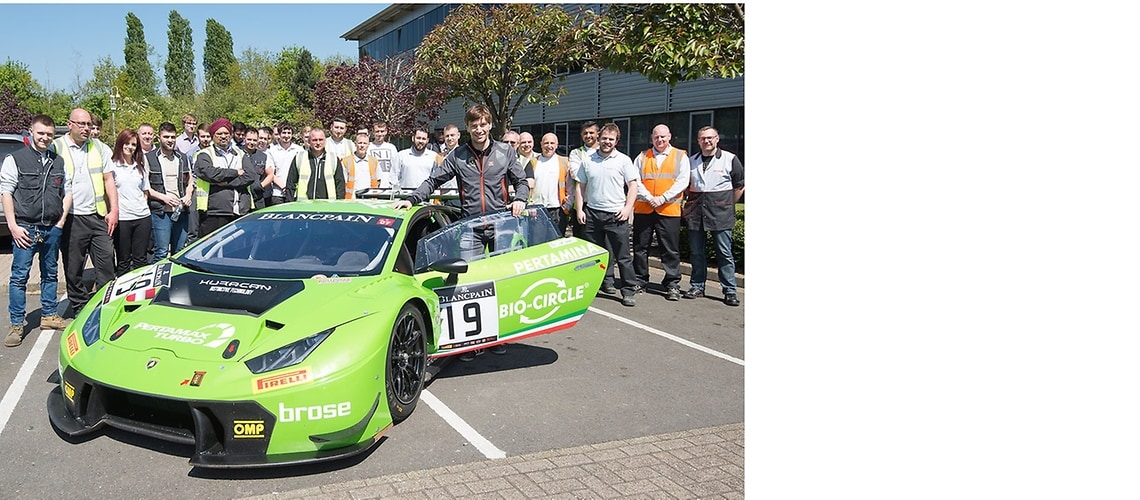 Finally, drawing on experience from his former life as a karting champion, he also gave a quick master-class to a number of our Karting Team ahead of the UK Corporate Games in the summer.