Vila Real
Tiago Monteiro awarded Gold Medal of Merit by the city of Vila Real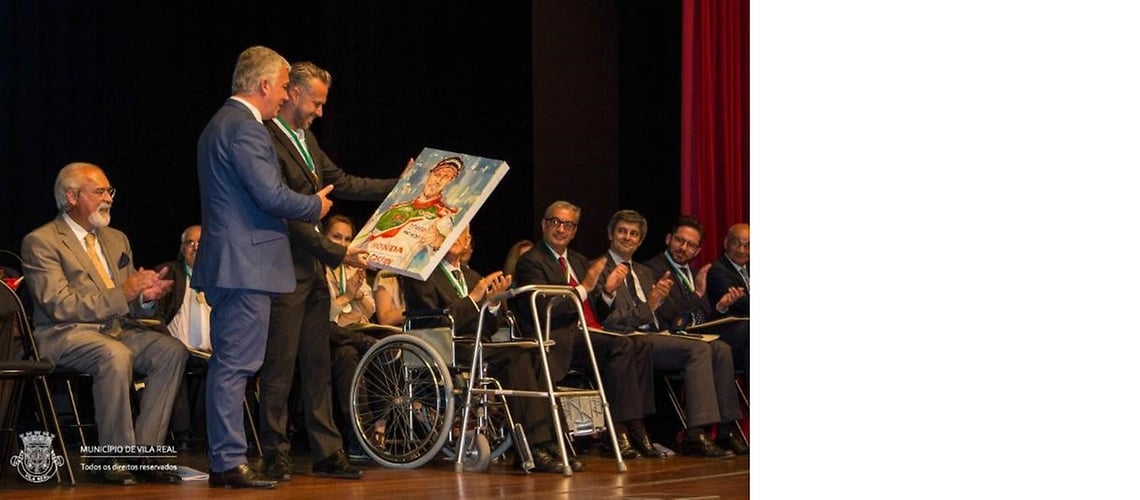 Vila Real, 07-28-2017
Tiago Monteiro has been awarded the Gold Medal of Merit by the Municipality of Vila Real in recognition of his exceptional performances on the International Circuit, during the FIA World Touring Car Championship, WTCC.
The driver from Douro's county received the medal from the mayor of Vila Real, Rui Santos, at a ceremony held last week. For Tiago, who is currently leading the World Touring Car Championship, this event is yet another important milestone in his career. "It is a great honor. It was unexpected but I was very happy when I heard the news. The Douro region has always been a big part of my life, and ever since I started racing on the Vila Real International Circuit, the ties that bind me to this region have been even stronger. I feel at home here and I am always amazed at the fabulous welcome that is reserved just for me," said Tiago.
After being awarded his medal, Tiago took the opportunity to pay tribute to the firefighters for their work during the FIA WTCC races, but also, more importantly for their courage in the fight against fires. "My connection with the city of Vila Real is also with those who, from an early age, have had my admiration for the courage and tremendous work and the services they give to the people. My grandfather was very tied to the firefighters in the area and I know what we owe them, so I want to give my thanks to them," Tiago said, making commanders Orlando and Miguel Fonseca Matos a symbolic offering.
Tiago will now have to wait until October to resume his fight for the world title in the FIA WTCC, but he stressed the importance of this honor. "Our work and commitment are recognized and rewarded and I want to thank all of those who have contributed to it."