For a better future
Education is an important prerequisite on the path to personal success, whether at work or in private life. At the same time, it is the driving force behind all social and technical progress. For Brose, systematically supporting young people is part of our self-image as a family-owned company with global operations. By supporting projects in the vicinity of our locations, we assume social responsibility as a local economic powerhouse.

Germany Scholarship
Support for the best
The German Federal Ministry of Education and Research, together with companies, awards so-called "Germany Scholarships". Brose has offered these scholarships at several universities every year since 2011. These include the universities of Coburg and Würzburg-Schweinfurt as well as the universities of Bamberg, Erlangen-Nuremberg and Wuppertal. The support benefits particularly talented and successful students of technical and economic subjects.
Information on how to apply can be found here: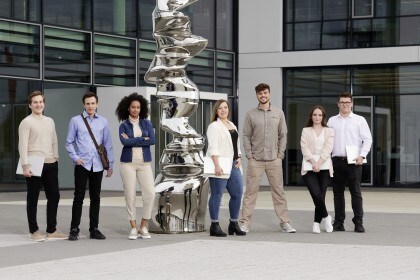 Gesanghua Education's Aid
Books for a successful future
The partnership between Brose and the aid organization "Gesanghua Education's Aid" in China has been in place since 2016. As part of this cooperation, the "Brose Class" was created at Huangnan Senior High School to support and encourage students affected by poverty during their school education.
In addition to regularly awarding scholarships, Brose also regularly donates necessary teaching materials to the school. We also helped to set up a library to make reading fun for the young students and prepare them for a successful future.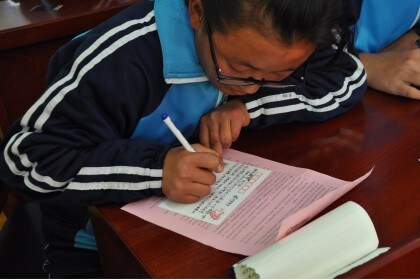 Formula Student and CAT Racing
Discovering and promoting talent
Formula Student is a combination of technology, teamwork and entrepreneurship. Students from all over the world compete against each other in self-designed racing cars and compare their performance in various categories. Brose sponsors university teams from Spain, Slovakia and Germany. The Coburg Automotive Team (CAT Racing) from Coburg University of Applied Sciences, which is supported by Brose, achieved its greatest success to date by finishing fourth in the world rankings. With our commitment, we promote young people who are enthusiastic about technology and automobiles and draw attention to Brose as an attractive employer.

Activate video service?
Only by clicking on this button is data exchanged with the video provider BrightCove. You can find more information about this in the data security policy
FIRST Robotics
Inspire young talent
The FIRST Robotics Competition is held annually in North America. Girls and boys of high school age who are enthusiastic about technology develop and build robots that compete against each other in competitions. Our Detroit, Belvidere and Jefferson sites support regional robotics teams financially and with the expertise of our employees. Through this collaboration, we make valuable contacts with the next generation of technology experts. The FIRST Robotics philosophy stands for innovation through continuous improvement, progress through enthusiasm, team spirit and ambition - values that also characterize our family business.