For a brighter future
Education is an important prerequisite on the path to personal success, whether at work or in one's personal life. It drives all forms of societal and technological progress. As a globally operating, family-owned company, systematically fostering young peoples' careers is an integral part of the Brose identity. And as a major player in the local economy, we accept social responsibility by supporting projects in regions surrounding our group locations.
On hot wheels with Dominik Dinkel
16 trainees from our Coburg, Bamberg/Hallstadt and Würzburg locations and nine members of the CAT Racing Team from Coburg University had a special appointment at the safe driving course in Forchheim: They had the chance to get to know the Brose Motorsport pilot Dominik Dinkel.
Two Mitsubishi with 300 hp and all-wheel drive awaited the youngsters. After brief safety instructions, the first volunteers got into the car to cover the course at a terrific speed, including spectacular drifts in the bends. The enthusiasm among the participants was visible after every lap. "I was very nervous, but it was really good," was how Adrian Forkel, a mechatronics trainee from Coburg, described the drive.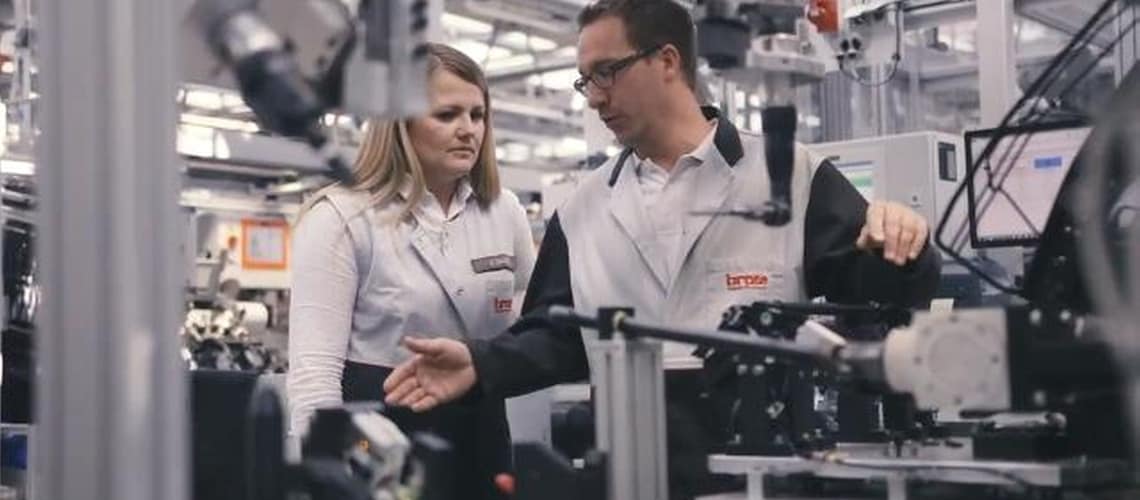 Small team – big motivation
Students see the "Formula Student" as much more than simply a design competition and race. Cars are developed and built independently by interdisciplinary teams – often with active support from automotive manufacturers. However, the close to 30-person Coburg Automotive Team (C.A.T.) at the Coburg University of Applied Sciences does not enjoy this advantage. Instead, C.A.T. relies on discipline, ambition and team spirit. Brose supports C.A.T. with financial and material resources along with comprehensive expertise and became the team's main sponsor in 2017. With success: in 2016 and 2017 the team earned third place in the World Ranking.

w.cat-racing.de
Ready to perform?
For the 4th time Brose used the Formula Student Germany to inspire junior employees for the family firm. In the video you can get impressions from the event at the Hockenheimring.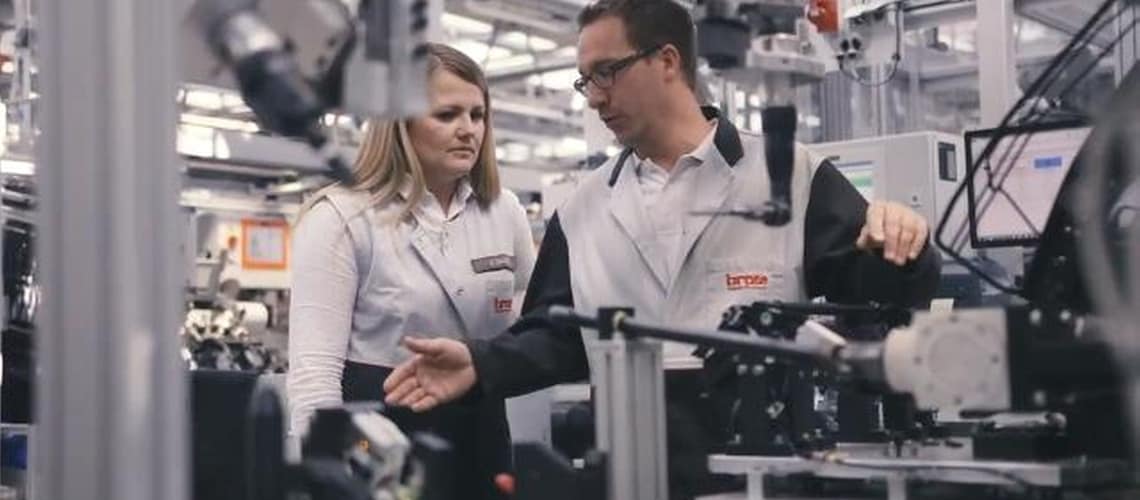 Promoting the best
The Federal Ministry of Education and Research awards "Germany Scholarships" in cooperation with companies. Brose has offered these scholarships at various universities every year since 2011. These universities include Coburg, Wuerzburg-Schweinfurt, Aachen, Bayreuth, Bamberg and Wuppertal. This funding benefits particularly talented and promising students of technical and economic disciplines with whom we are in personal contact. Where appropriate, we either offer internships or offer the successful scholarship holders positions as working students.
Advances in polymer research
Every year, the Scientific Working Group of the University Professors of Plastics Technology (WAK) awards prizes for pioneering master's or doctoral theses in its field. With its commitment to the WAK, Brose also promotes contact with today's and tomorrow's specialists in this field. Since 2007 – motivated by our entrepreneurial interest in plastics research – we have donated two of the WAK Prizes that are awarded every year in October for work in the field of plastics research. In 2019, a graduate of the University of Erlangen-Nuremberg was awarded €3,500 for a master's thesis, and a Dr. of Engineering in the Frauenhofer Institute for Chemical Technology received €5,000 for a dissertation.
Books for a bright future
The partnership between Brose and the charity "Gesanghua Education's Aid" in China exists since 2016. As part of this collaboration, the "Brose Class" was created at Huangnan Senior High School. This has helped many pupils affected by poverty during their school education. 17 of the first 30 high school graduates we sponsored were admitted to colleges and universities in 2019.
In addition to the regular awarding of scholarships, we donated around 200 books to the school for a library. The goal is to make the students enjoy reading and to prepare them for a successful future.