Coburg
Design finds a city: Brose supports Coburg Design Days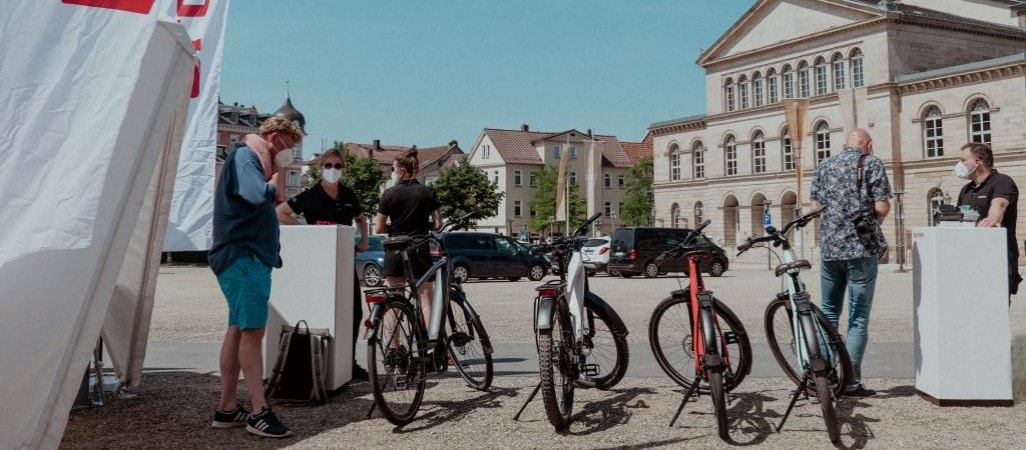 Coburg, 06-21-2021
"Design finds city" was the motto of the 33rd Coburg Design Days. In May and June, the organizers of the Coburg Design Forum Upper Franconia invited visitors to experience the city center as a place with future prospects at various events and exhibitions. Brose has supported the association since 2015 and was involved in the program again this year.
After a Corona-related break last year, the 33rd Coburg Design Days presented itself in a new format: lectures, concerts and workshops took place digitally for the first time. Under the motto "Design finds city" there were various exhibition areas in the city center. The aim of the Coburg Design Forum Upper Franconia was to show the residential city as a place to live with a future perspective and to make it tangible.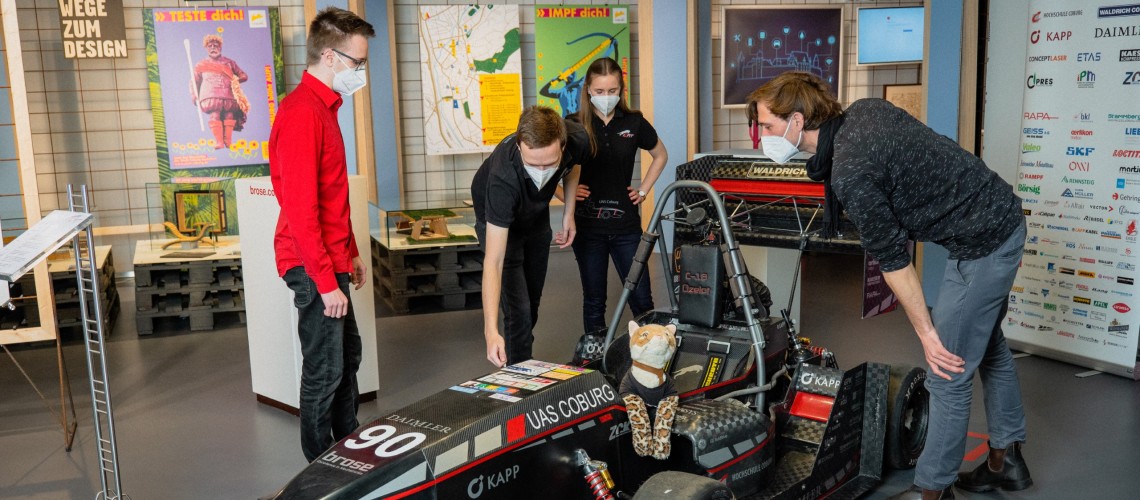 On June 18, visitors were able to test various Brose-powered e-bikes on Coburg's Schlossplatz square. Tickets for the summer festival of the Coburg State Theater were raffled off among all test riders.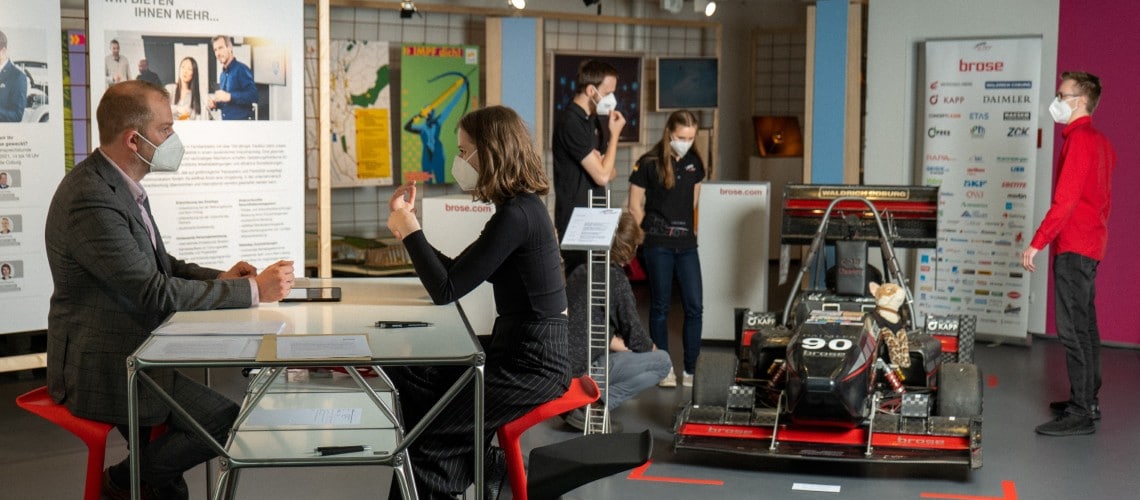 In the Coburg market hall, interested parties were also able to find out more about Brose as an employer and take part in an applicant consultation session to find out about current job vacancies, an apprenticeship or dual study program at Brose and the application process. The Brose-sponsored CAT racing team from the university was also on hand with two racing cars of its own design to provide an insight into its work.
You can get an impression of the exhibition in the virtual tour.