Coburg
Basketball: BBC Coburg loses in the final
Larochette defeats home team - Vestädter prove morale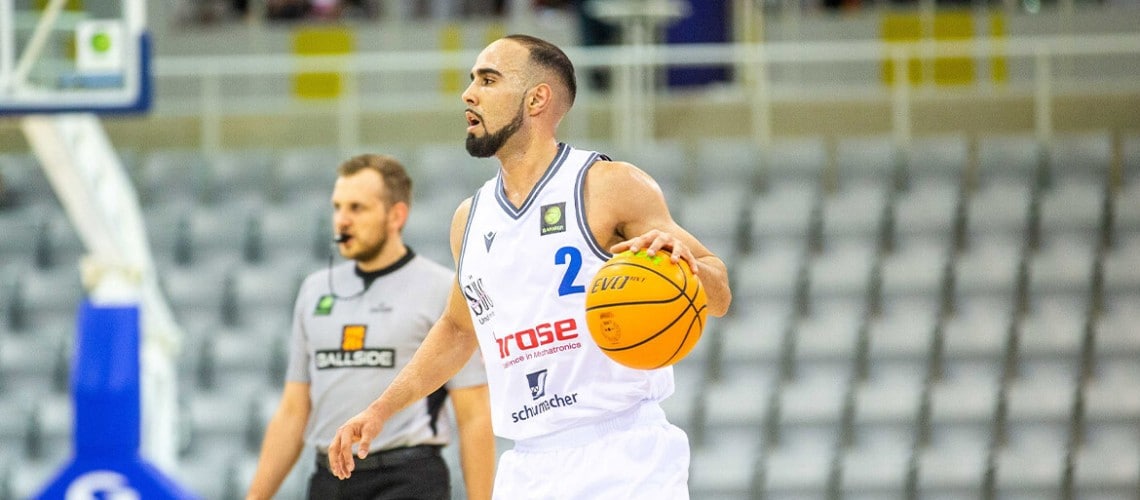 Coburg, 09-11-2022
The Luxembourg first division team BBC Arantia Larochette won the preparation tournament "BBC-Coburg-Cup" in the HUK-COBURG arena on Sunday afternoon. The guests defeated BBC Coburg in the final with 72:77. While Coburg's basketball players still won clearly against the Basketball Löwen Erfurt on Saturday, they could only partially compensate for the absence of some key players in the final.
The three Coburg players with a double license - Blunt, Bulic and Sonnefeld - were all in the line-up for Brose Bamberg's test game against AS Monaco at the same time and were therefore absent from the BBC in the final. Consequently, there were two changes in the starting 5: Wobst replaced Blunt and Höllerl took Bulic's place.
Already in the early phase of the final it became clear where the journey would go. The question was how well Coburg's basketball players would get a grip on the offensive qualities of the outstanding player of the BBC Cup.
While the home side managed to keep pace in the first, they faltered at both ends of the court in the second period, showing negligence on the defensive end and missing their throwing opportunities. Jessie Miller didn't agree and took her second timeout in a few minutes at 28:41. In addition, the BBC had to accept a further weakening, because Vedder remained injured on the bench.
The second half then served primarily to give the young newcomers match practice. With a comfortable cushion of 20 points on average, the guests also tested some rotations. On the part of the Coburg team, Nico Höllerl again stood out and reduced the deficit with a few points at the beginning of the last quarter. The BBC showed morale and came back to 63:70 three minutes before the end. Lorber continued to score and after a three-pointer he put the score at 72:75 with nine seconds to go. In the end they had to admit defeat to the Luxembourg team with 72:77.
"We used the weekend to grow as a team and to gain match practice. Today our dual-license players were missing and that's why we played with our younger group," said BBC coach Jessie Miller on Sunday. "We are still in a very early stage, some quarters were better than others. We still have some time to integrate our training progress into the game."