Speyer
Basketball: BBC Coburg with a weak first half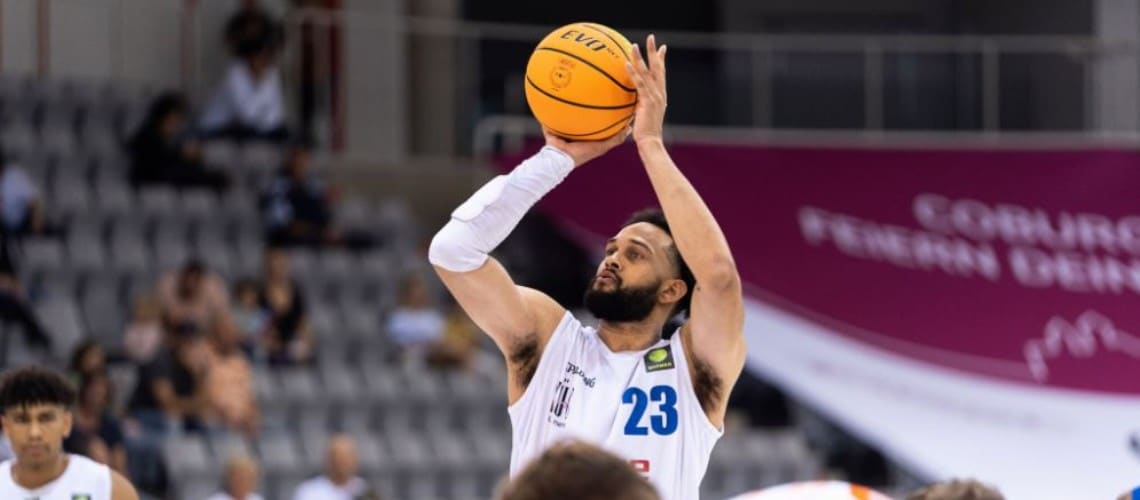 Speyer, 10-07-2023
BBC Coburg were defeated 80:69 by Ahorn Camp BIS Baskets Speyer on the 3rd matchday of the ProB-Süd. The decisive factor for the second defeat in a row was mainly the first two quarters, in which the Coburg team never really found its offensive rhythm and consequently went into the half-time break with a 27-point deficit. BBC Coburg's top scorer was Adrian Worthy with 15 points, while Olamide Pedersen just missed a double-double with 6 points and 10 rebounds.
Head Coach Patrick Seidel: "We started like we did against Erfurt. The playful approach was okay, we also had some ball wins at the beginning and transitions that we unfortunately missed. We now have to take up the fight, play much harder, much more intensively and then just really go out and implement the very simple basics of how we perform as a team on both sides. In the end, we did quite well, but it's just way too late. Thank you to our fans who made the trip to Speyer to support us. We'll be back in the hall straight away to give them a better performance next time."
After the change of ends, the BBC Coburg showed a different picture of itself. Despite a deficit that had grown to 32 points, the Coburg team kept their heads up and fought back to avoid an even greater defeat. Led by captain Sven Lorber and Adrian Worthy, the BBC reduced the Baskets' lead bit by bit. However, they could not get closer than eight points in the meantime, the task they had set themselves after the messed-up first half was too big. Thus, the Coburg team has lost two of its three games, while Speyer has drawn level with the BBC with its first win of the season.
For BBC Coburg, the next match is scheduled for next Saturday evening, 14 October at 7pm. BG Hessing Leitershofen will be the guests at their home HUK-COBURG arena.