Oldenburg
Basketball Bundesliga: Bamberg loses after weak game in Oldenburg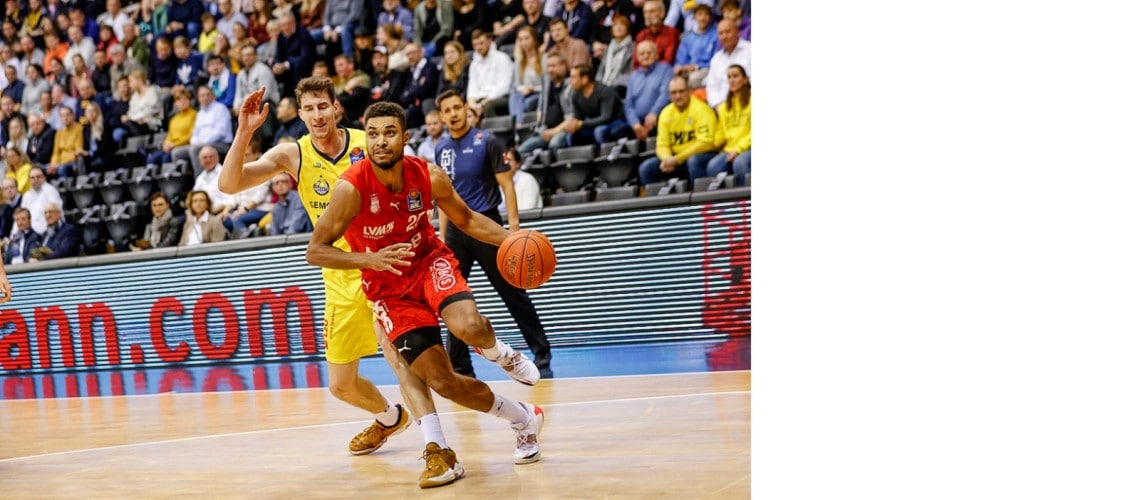 Oldenburg, 11-12-2021
Brose Bamberg lost 71-87 away to EWE Baskets Oldenburg in an early game from Matchday 10. After seven losses in a row, the team from Lower Saxony was under a lot of pressure but put in their best team performance of the season against Bamberg.
Curiously, it was the short-term absence of their top scorer Max Heidegger that played into the home side's hands: the 24-year-old averages almost 17 points per game, but often acts headstrong on the court and often only plays for his own statistics. Without Heidegger, the EWE Baskets acted much more team-oriented than in all previous games of the season and thus the home side presented Bamberg with problems on the defensive end right from the start. With quick passes - especially under the basket to center Tai Odiase (19 points, 11 rebounds) - the Oldenburgers levered Bamberg's defense and were able to score almost half of their points in the zone with 42. Bamberg's center Martinas Geben (2 points, 1 rebound) couldn't handle his opposite Odiase at all. Even when Bamberg's top scorer Chris Sengfelder (19 points) rotated under the basket on defense, Odiase grabbed a few offensive rebounds, which Oldenburg turned into points posthaste. Only in two phases the Roijakkers boys had something to counter the home side: Christian Sengfelder and Omar Prewitt (14 points) turned the 0:4 start into a 7:4 within 60 seconds. Sengfelder, Patrick Heckmann and Justin Robinson (11 points) also managed to reduce an eleven-point deficit (21:32) after twelve minutes to 30:32 in five attacks, helped by important stops at the back like Heckmann's block. But since the Bamberg team was too careless with the ball just before the break and had too many ball losses, the Oldenburg team pulled away to 38:49 at the change of ends.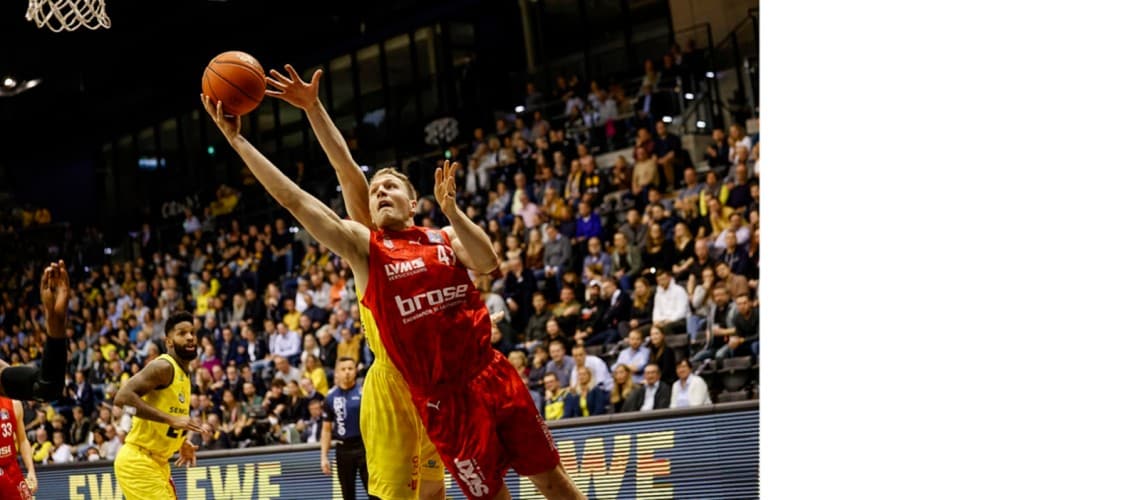 Already in the first half, Bamberg's three-point quota was weak with four hits on 15 attempts, and it dropped even further after the break: only Kenneth Ogbe (14 points) scored once from distance in the third quarter, Omar Prewitt was successful twice midway through the fourth quarter. Otherwise, the Brose boys missed fifteen attempts from distance - with a rate of 16 percent, they were unable to decisively reduce the gap to the more diversified attacking Oldenburg team. The 71-87 defeat was thus sealed.
Johan Roijakkers (head coach Brose Bamberg): "The difference was that Oldenburg played together. We were not there with one hundred percent intensity. We made too many mistakes and our concentration wasn't enough to stand up to a top team like Oldenburg away from home."
The next game is already scheduled for next Friday, Nov. 19, 2021: starting at 8:30 p.m., the Roijakkers boys will receive the Telekom Baskets from Bonn.