Ludwigsburg
Basketball Bundesliga: Bayreuth loses after break lead in Ludwigsburg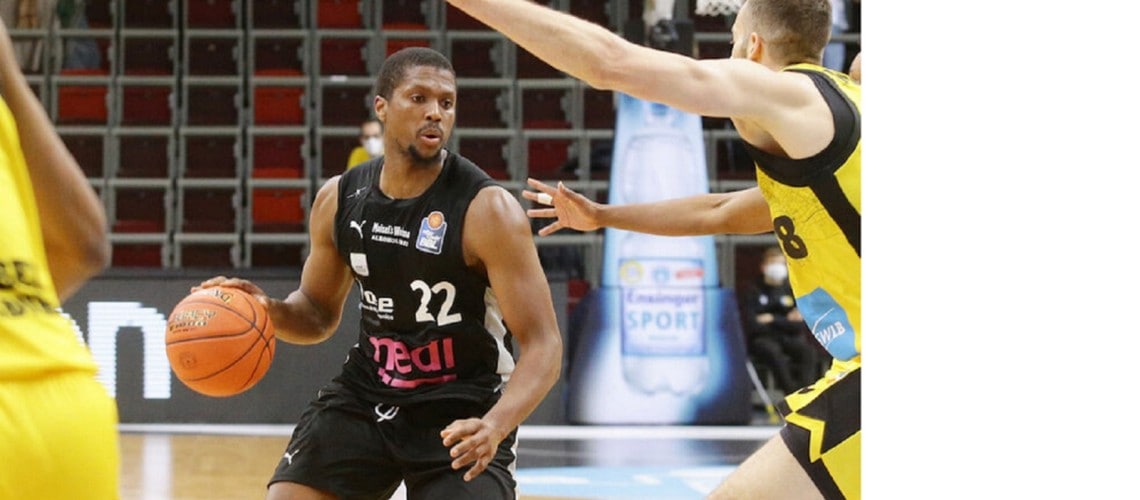 Ludwigsburg , 01-08-2022
In the end, medi bayreuth clearly lost its matchday 16 game in the Basketball Bundesliga. In front of 500 fans at the MHP Arena, Head Coach Raoul Korner's team lost 67-87 to the MHP RIESEN Ludwigsburg on Saturday evening.
An 8:0 start by the Bayreuth team forced RIESEN Head Coach John Patrick to call a timeout after just one minute of play. This seemed to have found its effect, because from then on his team found better into the game and could go after seven minutes for the first time with 14:13 in the lead. In the further course a close game developed, in which also Janari Jõesaar could intervene after long injury break, for the first time again in the action. Nevertheless, his team was 17:20 behind after the first quarter.
With three successful threes in a row, including two by Janari Jõesaar, medi got off to an excellent start in the second session and quickly regained the lead. By skillfully switching between zone and man defense, they also forced the RIESEN into difficult throws and some mistakes. The teams went into halftime with a 39:43 lead for Bayreuth.
At the beginning of the second half, Jordan Hulls in particular turned up the heat on the Ludwigsburg side. With three successful threes in a row, he quickly evened the game at 48:48 and a 10:0 run gave the Barockstädter the lead again. Even a timeout by Head Coach Raoul Korner did not revive medi's game. Point by point, the Swabians pulled away and won the third quarter with 26:11. At 54:65, medi went into the final period.
Here, too, Bayreuth had little to offer the RIESEN. The hosts took advantage of this and played their game consistently. In the end, medi bayreuth had to admit defeat with 67:87.
"I am very proud of my team: I really have to say that I saw my team fight - within our personnel possibilities. In the first half, I think we indicated what this team is capable of or would be capable of if we were only close to being complete," Head Coach Raoul Korner said after the game.
There is not much time to regenerate, because medi bayreuth will already face Legia Warsaw in the FIBA Europe Cup next Wednesday. Jump in the Oberfrankenhalle is at 20:00 clock.