Bamberg
Basketball Bundesliga: Brose Bamberg wins against MBC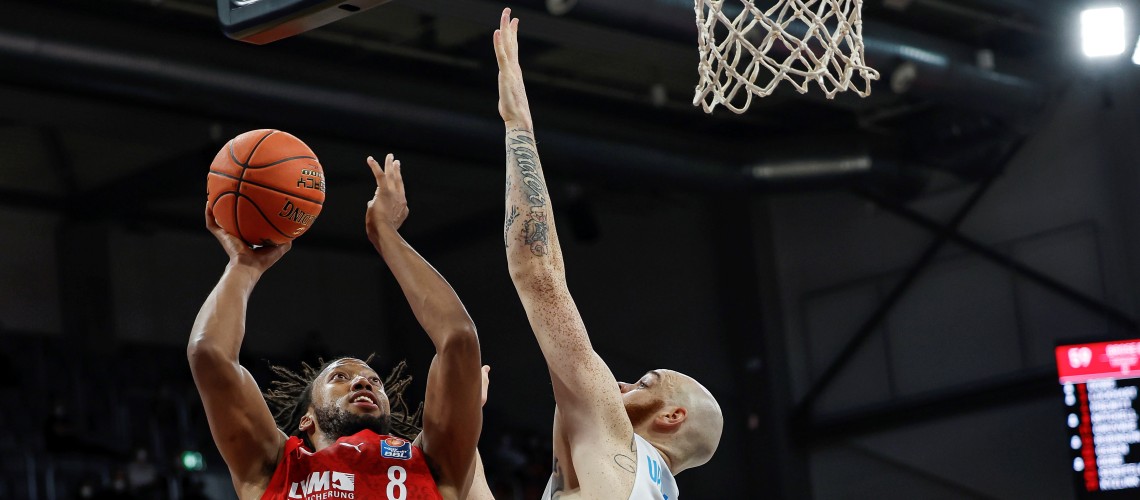 Bamberg, 03-20-2022
After three defeats in a row, Brose Bamberg got back on the winning track: the Amiel team beated Mitteldeutscher BC 87-78 and now keeps a safe distance to the bottom of the table.
As in Ludwigsburg, coach Oren Amiel decided against using Shannon Scott and gave preference to Omar Prewitt. But this did not pay off at first. Prewitt came into the game in the first quarter with a 16:13 lead. Three minutes later, Coach Amiel took the American - who was indisposed in defence - off the field again. Prewitt let his opponents out of his sight a few times during that time, which resulted in three threes by the guests.
So Bamberg had to chase a 22:31 deficit at the beginning of the second quarter. But after Sengfelder's three-pointer, Justin Robinson scored and Kenny Ogbe completed the 32:31 lead. They went into halftime with a narrow 40:41 lead.
The second half started with two baskets by Mitchell, who found his accuracy again from the field. The Panamanian scored eight points in the third quarter. With recent addition Chris Dove also netting five points, Bamberg built a 61-54 lead by the end of the quarter. Chris Sengfelder and Akil Mitchell increased the lead to 65-56 with nine minutes to go, but then the defensive gaps opened up again. The MBC reared back and put Bamberg behind 69-71 with four minutes to go. Playmaker Justin Robinson wanted to prevent the fourth defeat in a row - and hit three threes in four attempts. Robinson's 23rd point decided the game (87:78).
Oren Amiel (Head Coach Brose Bamberg): "We have had problems in the last few weeks. That also affects the psyche. That's why I told the guys: to get out of this, the best thing is to win. I'm very happy for them that we did it. I'm happy that Justin Robinson had the guts to take the pitches at the end - and has the will to then hit pitches like that."
Brose Bamberg will take on local rivals medi Bayreuth on Saturday, 26 March 2022.