Gießen
Basketball Bundesliga: Brose Bamberg wins in Giessen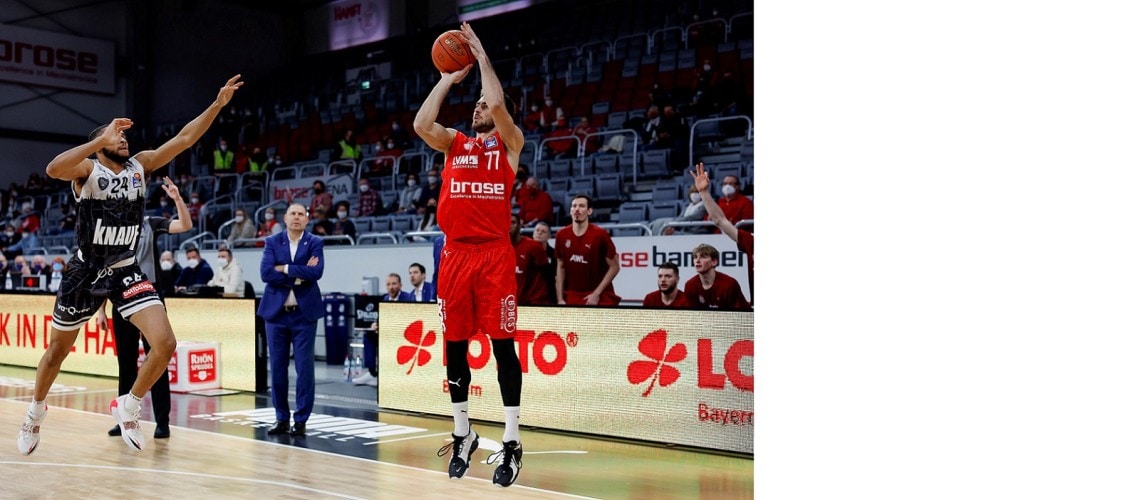 Gießen, 02-12-2022
With only seven professionals and 17-year-old youngster Lukas Passarge, coach Oren Amiel had his boys play away at the jobstairs Giessen 46ers, but the Brose Bamberg team defied the circumstances and won narrowly 92-89 at the relegation-threatened Hessians.
Dominic Lockhart was fit again for the previous away game in Würzburg after a long tendon injury to his finger - the German international promptly picked up a corona infection and had to miss out again. Due to the long-term injuries Patrick Heckmann, Kenneth Ogbe and Akil Mitchell, Coach Amiel could only play with a seven-man rotation. The score was 2-9 after three minutes, but even without a timeout, Amiel's team fought back with concentration. Prewitt's 11 points put the visitors back in front, even though the teams went into the first quarter break with a 26:25 score.
The hosts also led at halftime - in the meantime, Christian Sengfelder threw Bamberg in front at 36:33, Justin Robinson increased the lead to 46:41, but the Hessian home side took advantage of two of Bamberg's 16 ball losses to make it 47:48 at the break.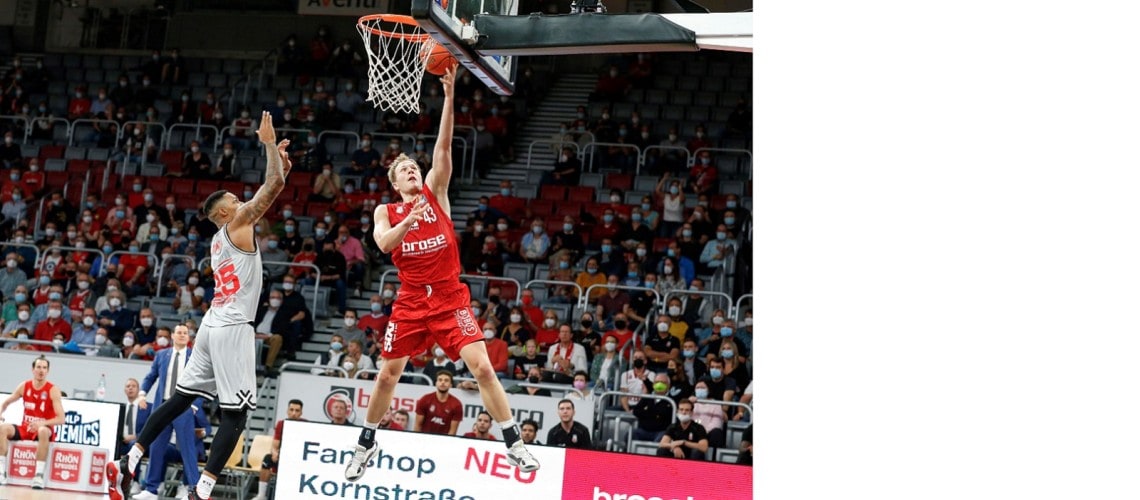 The game remained close after the change of ends. Giessen continued to try to tire out the guests by playing at high speed. Bamberg did not let this affect them and finished the third quarter with a 70:71.
In the first half of the final period, Brose Bamberg was able to extend the lead to 81:75 through top scorer Tomas Kyzlink. Due to some mistakes Giessen stayed in the game and even took the lead 85:86 with 57 seconds to go. However, Omar Prewitt put Bamberg on the road to victory: the American hit four free throws in a row and thus secured the 92:89 away win.
Oren Amiel (Head Coach Brose Bamberg): "We had a well-organized team as an opponent, which made life extremely difficult for us. In part, we contributed to this with simple ball losses and rash actions. In the end, you also have to be lucky in games like this. We had that. And we had great support from our tireless fans, who pushed us for 40 minutes. For that, many thanks!"
On Wednesday, February 16, 2022, a groundbreaking game on the way to the playoffs is coming up: starting at 7 p.m., the Hamburg Towers are the guests.