Ulm
Basketball Bundesliga: medi bayreuth fails in Ulm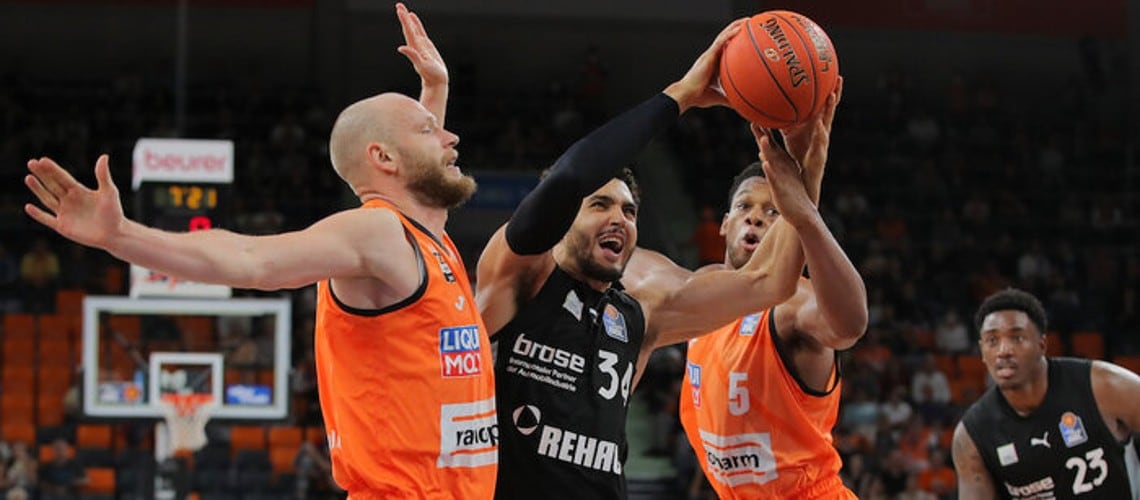 Ulm, 10-29-2022
Three quarters looked really good, what medi bayreuth brought to the floor in the guest game at ratiopharm ulm. In the final period, however, the Bayreuthers wanted to succeed almost nothing more and so they ultimately had to admit defeat with 73:88.
In only their second BBL home game this season, Ulm got off to the better start. After just 90 seconds, medi Head Coach Lars Masell was forced to make adjustments and took a time-out. With success, because from now on a completely balanced game developed. Both teams went through the first period virtually in step, at the end of which the hosts had a narrow two-point lead.
Until the middle of the second period, both teams were still tied. Up to this point, however, it was now the Bayreuth team that was always slightly ahead. However, a small spurt by Ulm put the hosts in front again. Medi Bayreuth countered ice-cold and pulled away until 45 seconds before the break with an 11:1 run to 45:39. The lead was then also six points at halftime.
In the first minutes after the change of sides, medi was able to maintain the lead. But now the Ulm team showed a different face. Driven by point guard Dos Santos, the home side came back and when the Brazilian scored a three-pointer to make it 55:54 for Ulm, the hall was now loudly behind their team. Medi bayreuth, however, continued to hold up well and did not allow itself to be shaken off. At 62:64 after 30 minutes, both teams still had every chance.
Within three minutes, however, the game completely slipped out of Bayreuth's hands. Two successful free throws by Ignas Sargiunas after 3:04 minutes played in the final period, were the first medi counters in the last quarter. In the meantime, the Ulm team had increased its score to 74 points and was leading by double digits. While the Ulm team managed to do almost everything, medi could not find its way back into the game. Ulm continued to pull away and in the end deserved to win 88:73.
Lars Masell (Head Coach medi bayreuth): "First of all, congratulations to Anton and his team for the really deserved victory. In the third quarter, we lost the momentum because we lost way too many balls. In the end, we lost a total of 19 balls. That is the decisive factor from our point of view."
Now it's time to take a breather, gather new energy and then off to FC Bayern München. This is where medi will be playing next Sunday, November 6, 2022. Jump to the 6th matchday in the Audi Dome is at 6 pm.
Source: www.medi-bayreuth.de