Göttingen
Basketball Bundesliga: medi bayreuth loses to BG Göttingen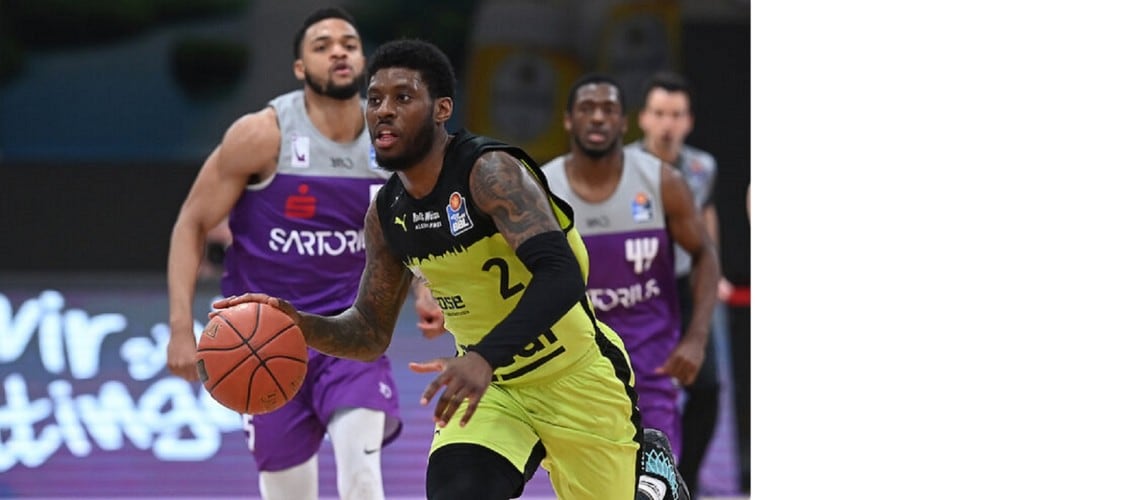 Göttingen, 03-12-2022
For the away game in Göttingen, medi bayreuth had planned to make the best of the difficult situation - with only six players. Head Coach Raoul Korner's team stood up to the Göttingen team, fought sacrificially and narrowly missed out on victory with 91:92.
At the beginning of the game, everything looked like the expected course of the game. The Bayreuth team, which started with only six players, found it difficult to get into the game and quickly trailed 0:11. After a time-out by Head Coach Raoul Korner, it was up to Sacar Anim to put the first Bayreuth points on the scoreboard. Nevertheless, the hosts were superior. They made consistent use of both their size and nominal advantages and were clearly ahead 31:17 at the first quarter break.
In the second period, the game seemed to slip away in favour of the Göttingen team. But despite all the adverse circumstances, the Bayreuth team got better and better into the game and increasingly managed to throw the hosts off their rhythm. Bastian Doreth reduced the score to 43:49 with the final siren.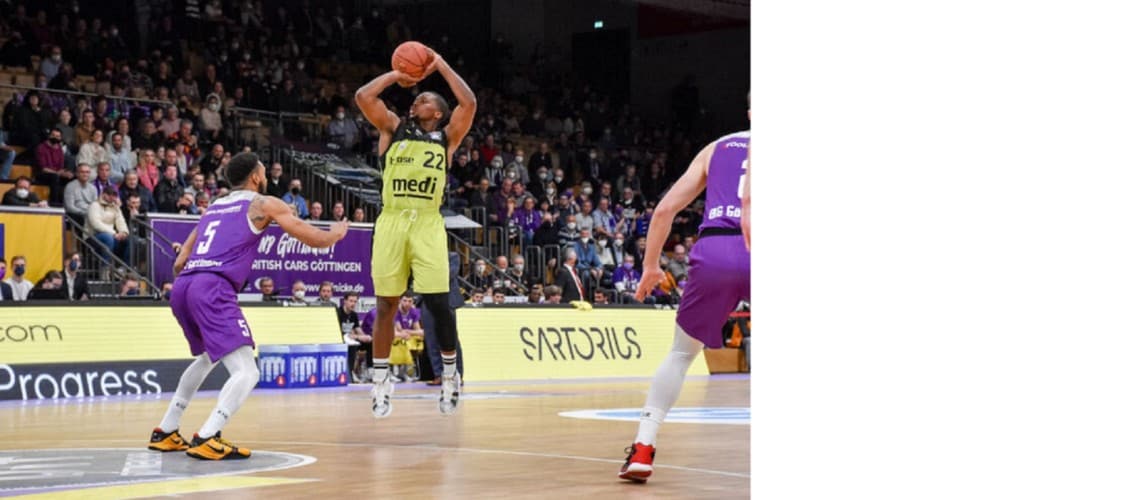 After the break, the guests continued where they had left off before half-time and even took the lead for a short time. Although medi could not defend this lead until the end of the quarter, they were still within striking distance at 63:67 after 30 minutes. 1.5 seconds before the end of the last quarter, Sacar Anim managed to hit a difficult shot at the three-point line. However, he was standing on the line with his big toe and so it was "only" enough to equalise 81:81, which led to overtime.
At first, no team was able to gain the decisive advantage. With 55 seconds left in overtime, Cameron Wells hit a difficult half-distance shot to tie the game 88-88. In the counterattack, Jeff Roberson was successful under the basket to make it 90:88. This time, however, the Lower Saxons had the last attack. Their best player, Kamar Baldwin, took over the responsibility and finished successfully - 92:91.
Raoul Korner (Head Coach medi bayreuth): "It was certainly a harder-fought victory for Göttingen than we thought. We couldn't handle the situation at all at the beginning because we are a team that lives very much from structure. It took us a bit to get rid of that initial nervousness and find a rhythm. What we did then is symptomatic for this season. We fought and left everything on the floor. In the end, we were maybe one or two centimetres short of a huge sensation."
Source: www.medi-bayreuth.de