Bayreuth
Basketball Bundesliga: medi bayreuth loses to FC Bayern Munich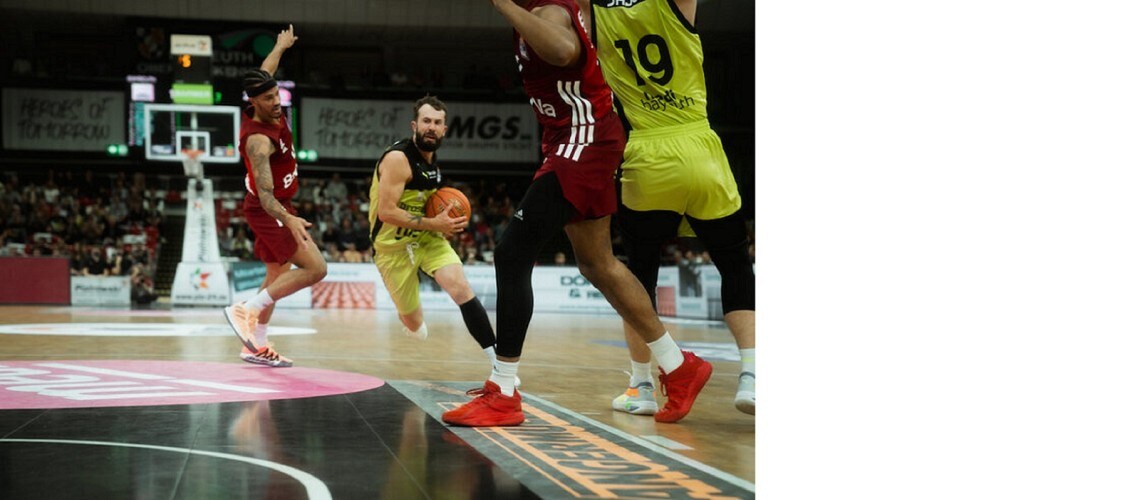 Bayreuth, 10-31-2021
The approximately 2,700 fans in the Oberfrankenhalle in Bayreuth could be highly satisfied with what they saw from their Bayreuth team in the home game against FC Bayern Munich on the 6th day of play in the Basketball Bundesliga. The team gave the Munich team a great fight and in the end lost 78:87 (46:44).
With Kevin Wohlrath in the starting five, medi showed from the beginning that the guests from Munich would not have an easy game on this Sunday afternoon. Head Coach Raoul Korner's men went to work with concentration and motivation and were able to unsettle their opponents, especially through zone defense. However, since the Bavarians were precise in their finishing (89% in the two-point range), Head Coach Andrea Trinchieri's team was able to win the first quarter with a narrow 22:16 advantage.
That medi can stand up to the favorites from Munich even with a small rotation was shown in the second game unit. Led by a strong Marcus Thornton and Matynas Sajus, who was virtually uncontrollable by the Bayern defense, medi bayreuth caught up point by point. Now the Oberfrankenhölle was also there and the team succeeded offensively almost everything. Strong 30 points could be scored against the Bayern defense. The fact that it "only" went into halftime with a two-point lead (46:44) was already due to the individual class of the Munich team in this phase.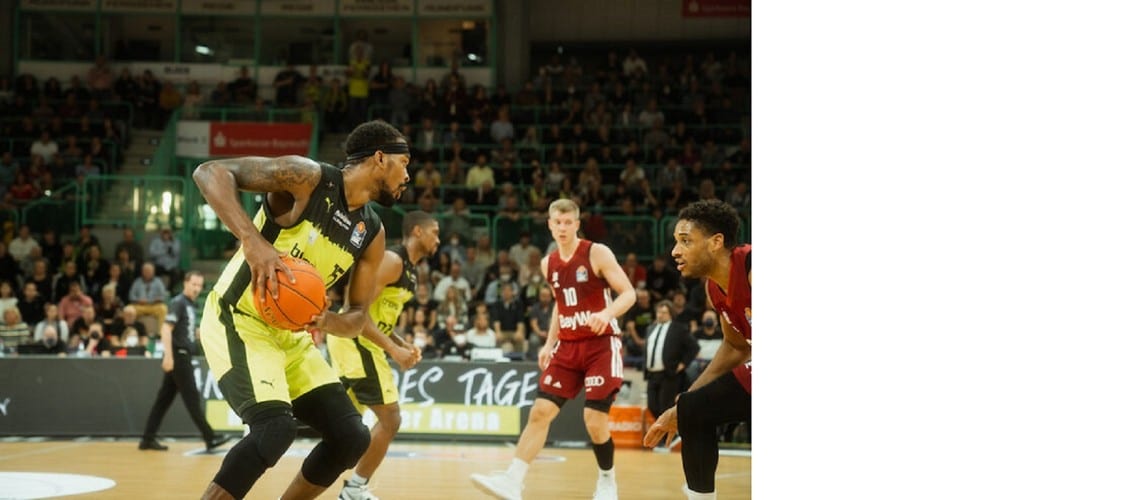 In the third quarter, medi was initially able to maintain the narrow lead, but a three-pointer and a basket by Nick Weiler-Babb put the Munich team back in front at 50:49 (23rd). After that, the game remained balanced before a short phase of weakness allowed Munich to pull away to 58:69 (29th). However, Bayreuth was still within striking distance at 62:71 after 30 minutes.
In the last quarter, Bayreuth tried to give everything they had, but due to the severely reduced squad, they could no longer keep up physically. As the game wore on, the team's strength waned more and more, so that some good opportunities remained unused. With 78:87 one had to admit defeat, could be however quite contently with the own achievement.
"Congratulations to FC Bayern Munich on the hard-earned victory. Of course it's no fun to lose, but after today's game I can accept it better than usual, because I have the feeling that we really left everything on the field. We certainly didn't always play well or without mistakes, but I think we managed to get almost the best out of our situation today," said Raoul Korner (Head Coach medi bayreuth) after the game.
For medi bayreuth it goes on blow by blow, because already next Wednesday the team receives the Kapfenberg Bulls in the FIBA Europe Cup. Jump in the Oberfrankenhölle is at 20:00 clock.
Source: www.medi-bayreuth.de