Bayreuth
Basketball Bundesliga: medi bayreuth starts the new season in the easyCredit BBL with a home win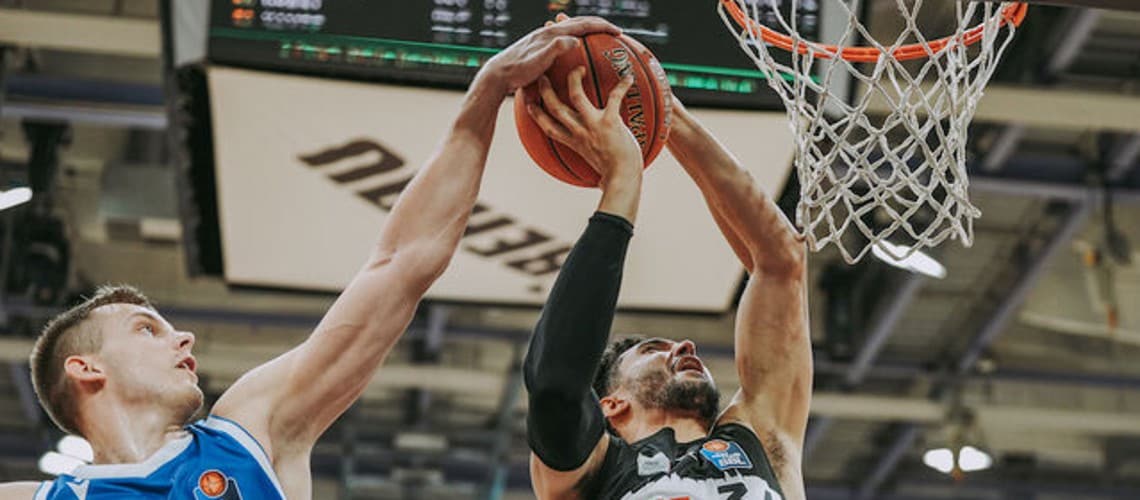 Bayreuth, 09-30-2022
It took 45 minutes to decide the season opener in the easyCredit Basketball Bundesliga between medi bayreuth and FRAPORT SKYLINERS. After the Hessians had already led by 13 points, the medi team showed great fighting spirit, finally found its game better in the second half and finally decided the game in its favor after overtime with 83:82.
Head Coach Lars Masell used the first quarter break to adjust his team better, especially on the defensive end, which proved successful, as the guests were no longer able to score so easily and consequently scored just 12 points in the entire second period. However, medi's offensive performance did not improve to the same extent, so that they continued to have problems scoring points. Accordingly, the team went into the dressing room for the halftime talk with a 30:39 deficit.
After the change of ends, the game became more and more exciting and now it was Brandon Childress who courageously led his team and after a successful four-point play and another basket, reduced the deficit to four points and thus brought his team back within striking distance. However, since the guests did not let up either, the Frankfurt team was always able to maintain its lead and went into the final period with a 59:52 lead.
In the extra period, medi kept the pressure on, got off to a better start and immediately took the lead again. Driven by a loud Oberfrankhölle, our team kept the momentum and could always maintain a narrow lead. With the last shot, the guests from Frankfurt would have had another chance to decide the game for themselves. Point guard JJ Frazier slipped away, however, and Brandon Childress secured the much-celebrated victory for medi with his fourth steal of the evening.
Lars Masell (Head Coach medi bayreuth):
"First of all, I would like to wish the SKYLINERS good luck for the season. We are very happy that we won, because it has been extremely important for us to start the season with a win. It was definitely a very exhausting game. Everyone could see that we definitely fought, but started the duel a bit nervous. However, as the game went on, we were then able to find a way to get into the match. The league games are definitely a marked difference from the preseason."
The outlook:
It continues for medi bayreuth already next Wednesday. Then Bastian Doreth & Co, are in Oldenburg with the EWE Baskets in demand. Tip-off in Lower Saxony is again at 20:30.
Quelle: www.medi-bayreuth.de