Berlin
Basketball: It would have been possible! ALBA answers medi run but with 24:0 series and wins.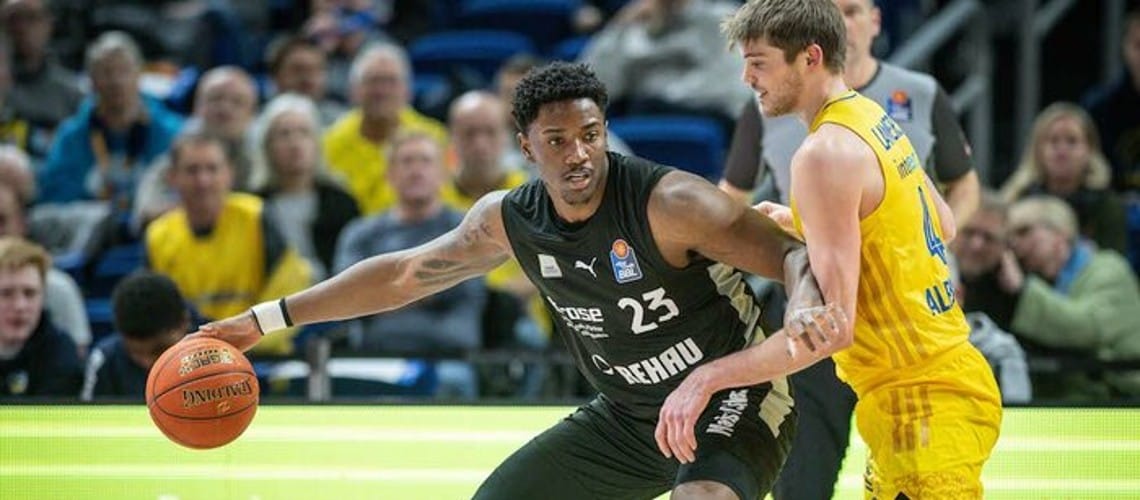 Berlin , 12-10-2022
The chance was there for medi bayreuth to finally win again in the capital after 29 years. In the end, however, the reigning champions prevailed in the match of the 9th matchday in the easyCredit Basketball Bundesliga. 7,557 spectators in the Mercedes-Benz Arena saw Bayreuth playing strongly for long stretches, who initially knew how to take advantage of ALBA BERLIN's fatigue.
Although the host scored the first points after just seven seconds, medi started like the fire department and was able to show a 13:6 lead against the reigning German champions after just four minutes. But ALBA BERLIN would not be ALBA BERLIN if they did not know how to counter. They did so more than successfully, so that Head Coach Israel Gonzalez's team held a 27:20 lead after the first quarter.
When Sasha Grant threw away the throw-in at the beginning of the second period, medi fans were not expecting anything good, but this time it was the medi boys who proved everyone wrong. A 9:0 run by our team quickly gave the Bayreuth team the lead and since the aggressive defense was more than effective at the other end of the court, medi was able to get the lead into double digits for the first time after 19 minutes played.
Even after the change of ends, everything looked very promising at first and it was up to Brandon Childress to make the lead double-digits again with a successful basket. The Berliners came back again and again, but when medi pulled away to 67:55 in the 18th minute with a successful three-pointer by Ahmed Hill, not only the fans believed in a realistic chance of a sensational victory. However, as the Bayreuthers did not manage to score any more baskets in the remaining two minutes, the Albatrosses were able to reduce the deficit to 61:67 at the end of the third quarter.
The final period also started promisingly, as it was again Ahmed Hill who let his team pull away to 76:61 with a three-pointer. When Head Coach Lars Masell took his first timeout of the evening at 76:72, the EuroLeague participant was already in such a flow that he could no longer be stopped. An incredible 24:0 run by the Berliners destroyed all hopes of a sensational victory, which had been quite possible up to that point. Thus one lost a play, with which one had the scepter in the hand over long distances, with 83:91.
Lars Masell (Head Coach medi bayreuth):
"My congratulations to ALBA and Coach González. We had the chance to win today and gave it away in the end. To lose the game then at the end hurts and must not happen to us like that."
The series of away games continues already next Friday, because then our guys have to go to Chemnitz