Bamberg
Basketball Playoffs: Brose Bamberg eliminated against Alba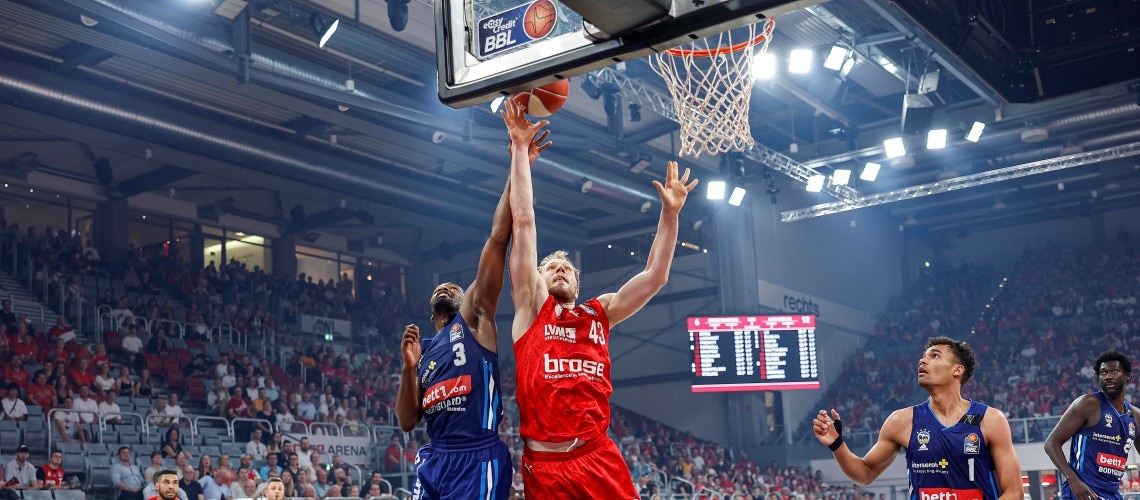 Bamberg, 05-19-2022
Brose Bamberg's 21st consecutive play-off appearance has come to an end after just one week in the quarter-finals against Alba Berlin: In front of a season-record crowd of 4017 fans, Bamberg could not keep up with the German champions at the Brose Arena. At halftime, the Amiel team was down 36-61 due to 13 Berlin threes, and in the end a 70-103 defeat was on the scoreboards. Bamberg lost the quarter-final against Berlin 0:3.
After a minute's silence for Ademola Okulaja, who died unexpectedly a few days ago and played for both Bamberg and Berlin in his long career, the Brose Arena was immediately in a play-off mood. The 4000 fans celebrated every successful action of the home side, even though Christian Sengfelder's three-pointer for 3:2 remained the home side's only lead in the entire game. The defence was again the Achilles' heel of Bamberg's game in the last game of the season - the Amiel boys showed too little playoff toughness at the back, were always one step too late and often lost sight of their nimble opponents. The result: Alba played their physical superiority and excelled at throwing with fantastic scoring rates. While Bamberg was only successful three times in 13 attempts from the three-point line before the break, Alba Berlin landed twelve of their first 14 three-point attempts in the basket. By halftime, Berlin's scoreboard showed a -25 against Bamberg (36:61).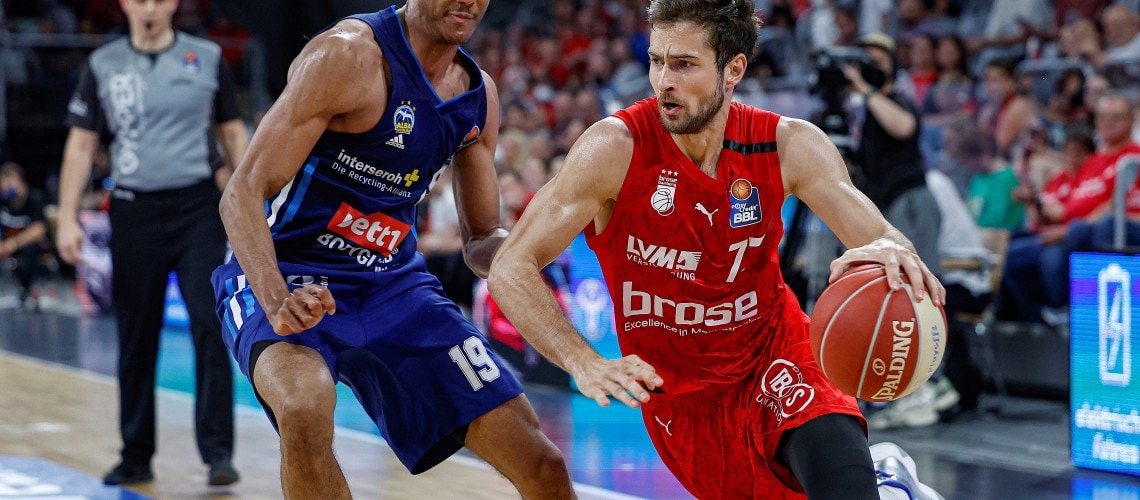 Fortunately for the home side, the visitors' three-point quota dropped in the course of the second half. Shortly after the break, the Berliners' lead leveled off at around 30 points, with Chris Sengfelder and Chris Dowe scoring in double figures with 11 points. In the last quarter, Tomas Kyzlink made the Bamberg fans cheer with nine of his eleven points and two remarkable dunks, but this did not shake the clear success of the Berliners. Nevertheless, the fans bid the players a fond farewell into the summer break.
Oren Amiel (Head Coach Brose Bamberg): "We lost to a team that showed basketball worth watching. You have to acknowledge that. We do that as well. So congratulations to Berlin, good luck in the next round. I don't want to say anything about the game. But what I will say is: thank you. Thanks to my staff, they were there for me at all times and always helped me, especially at the beginning. Thanks to the spectators, after they were allowed back into the hall, they were always there and got us to where we are now, in the playoffs. Now we look ahead and build a great future for Brose Bamberg."