Belgrade
Brose Pancevo: 3D printer for Belgrade University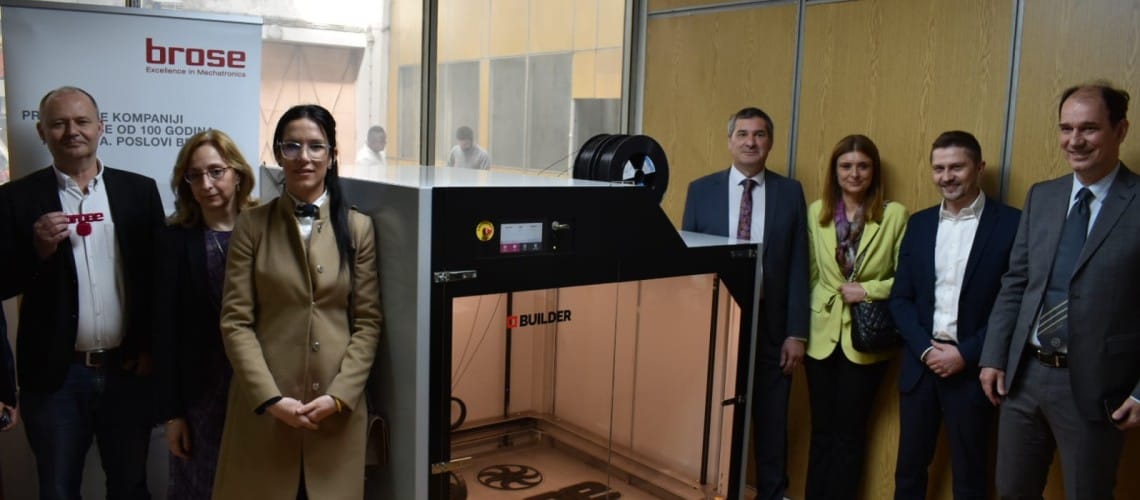 Belgrade, 04-08-2022
At our location in Pancevo, Brose maintains close cooperation with the universities in Serbia and has already carried out many projects with professors and students from the technical faculties. Now Brose Pancevo donated a latest-generation Builder Extreme 3000 PRO 3D printer to the university. The device - worth over 35,000 euros - enables more functional and practical training for future mechanical engineers.
When presenting the printing device, Prof. Dr. Bojan Babić explained: "This 3D printer will primarily be used for the production of prototypes or smaller series of other parts. As the subject of additive technologies was introduced to the Faculty of Manufacturing Engineering a few years ago, this 3D printer will greatly enhance the curriculum, research and even collaboration with industry."
The 3D printer is based on Fused Filament Fabrication (FFF) technology and has an extremely large workspace volume that enables the production of large format parts in one piece up to a size of 1100 x 1100 x 820 mm. The unit is designed to provide easy access to the plate for production on both sides, with the side panels removable. The printer also features three different nozzle diameters (0.4, 0.8 and 1.2 mm), allowing print quality and time to be adjusted as required. Furthermore, the Extreme 3000 PRO offers USB, WLAN and Ethernet connectivity. In addition, the built-in camera enables live transmission of the process to a desktop PC or mobile device.