Głogów
Brose Sitech invests in the future of young people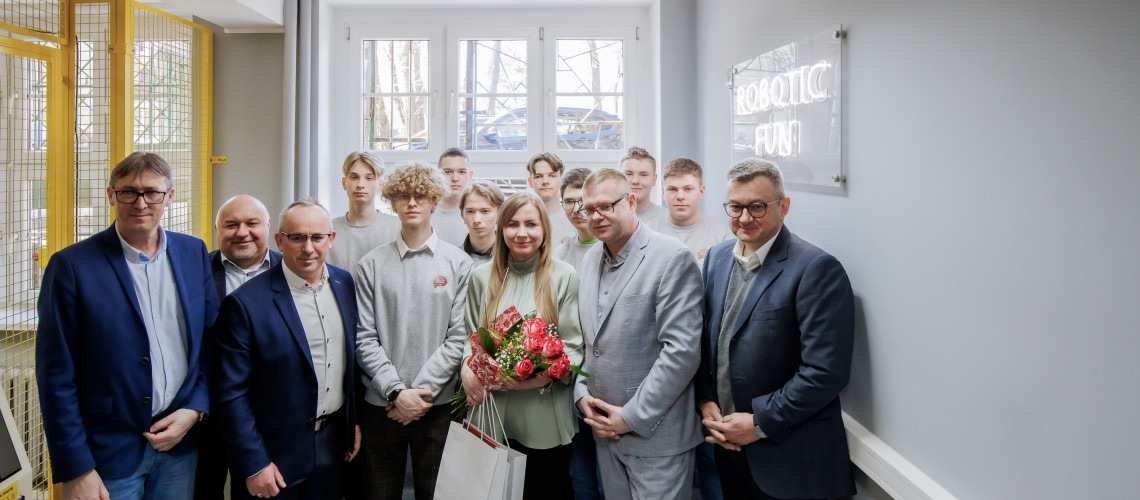 Głogów, 03-16-2023
Brose Sitech sp. z o.o., in cooperation with the City of Głogów, has set up a modern training workshop for robotics and production automation at the Polytechnic Secondary School in Głogów. The training workshop was opened on 16 March.
"I was thrilled when I found out about the cooperation with the secondary school. The professional qualification of young people in the fields of robotics and automation is fundamental for the automotive and supplier industry. Only with these technical experts can we compete and successfully advance future projects," said Thomas Spangler, CEO of the Brose Sitech Group. At the opening ceremony, he emphasised that the joint project was initiated and supervised by the head of the Brose Sitech plant in Głogów, Jarosław Gaworczak.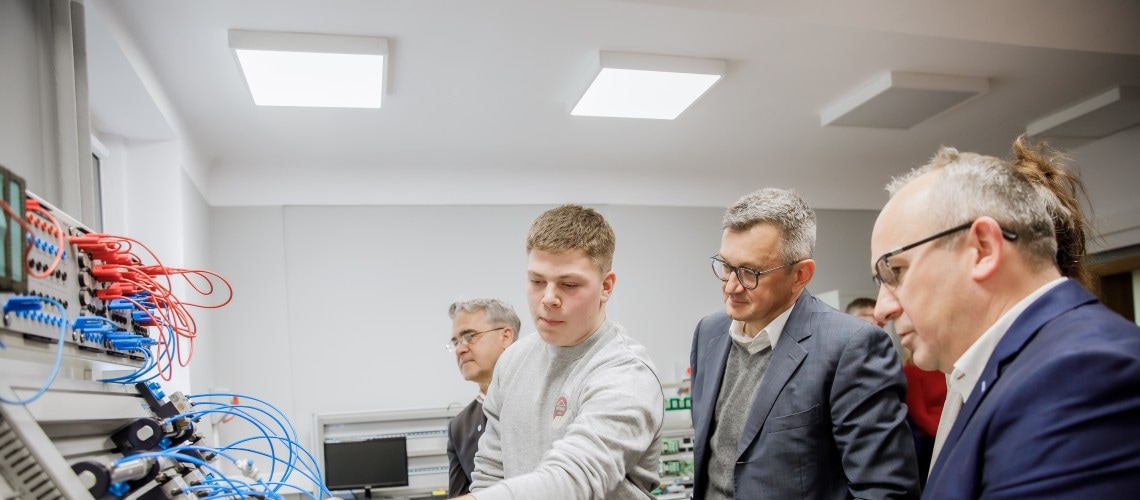 The cooperation between the Brose Sitech Group and the team at the polytechnic secondary school began more than eight years ago with small topics and has developed over the years into this successful collaboration. Through this programme and the newly created premises, young people can be trained at secondary school level, making it easier for them to start their careers. "Automation and robotics are developing at a rapid pace worldwide. Every year, Polish companies add around 2,000 robots. Not only the automotive industry, but also other sectors of the economy need skilled workers who can operate such robots," added Jarosław Gaworczak.
The city of Głogów has been investing in schools, their modernisation and innovative equipment for years. Paweł Korzeń expressed his gratitude for the support from Brose Sitech: "There is a lot of modern equipment here and we are really happy that such a globally positioned company as Brose Sitech is working with us and providing the young people with technical expertise and great support. So I'd like to say a special thank you to Thomas Spangler and Jarosław Gaworczak for their ongoing technical and financial cooperation."