Bayreuth
Europe Cup: Bayreuth takes the group victory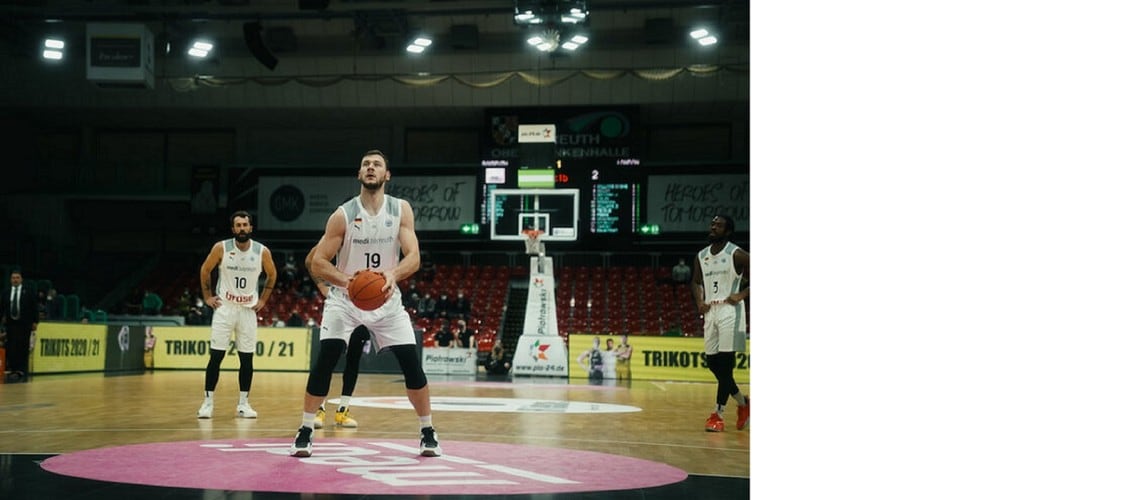 Bayreuth, 11-17-2021
Due to some absences, the signs for the mission "group win" were extremely bad. Nevertheless, medi was able to win 97:78 (58:42) against the London Lions in front of 959 fans in the Oberfrankenhalle on Wednesday evening and thus secured the victory in Group A of the FIBA Europe Cup.
With center Andreas Seiferth also out injured for the game against the Lions, head coach Raoul Korner had to change his starting five again. He brought in Martynas Sajus for Seiferth and - as against ALBA - Bastian Doreth for Cameron Wells in his starting lineup. Especially the captain of the team knew how to thank his coach for his confidence right from the start. He took the game of his team into his hands and immediately with his first throw he carried away his teammates as well as the fans. At the end of the first quarter, a buzzer-beater by Sacar Anim secured the 31:29 lead.
In the second period, Head Coach Raoul Korner's team stepped up its game, especially on the defense, forcing their opponents to take tough shots and being on the spot when it came to rebounding. By the middle of the quarter, the 10-point deficit from the first game had already been made up. With a 58:42 lead it went into halftime.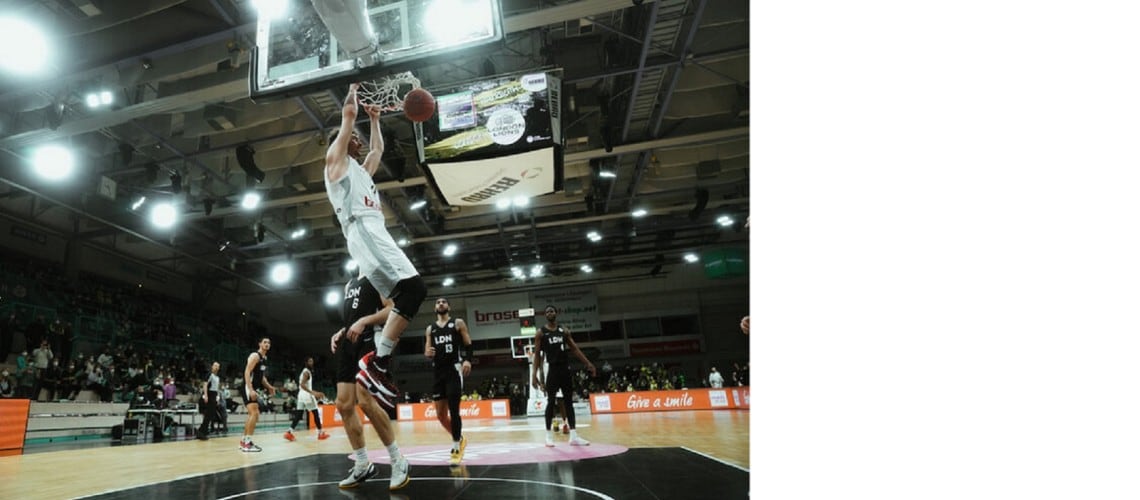 After the break, the guests tried everything to secure the group victory. But medi bayreuth held its own with all its might. Although the Londoners won the third quarter by a narrow margin of 22:21, medi remained on course to win the group.
In the final period, Bayreuth continued to act very concentrated defensively, did not allow the British any easy throws, so that Vince Macaulay's team could only score a meager 14 points, also due to a weak free throw rate of 40% (6/15). Too little to embarrass medi again. In the end, medi bayreuth was able to win by a highly deserved 97:78 and thus reach the next round in the FIBA Europe Cup as group winner.
"I am very proud of this team performance, because that's what it was in the end. We showed as a collective that we are the better team and accordingly deserved to win," Head Coach Raoul Korner said after the game.
In the second round, which starts on December 8, Bastian Doreth & Co. will now face Dutch side ZZ Leiden, Parma-Parimatch, based in Perm, Russia, and Polish representative Legia Warsaw. The top two teams after the sixth matchday of the second group stage will advance to the quarterfinals of the FIBA Europe Cup.
Source: www.medi-bayreuth.de