Bamberg
FIBA Europe Cup: Brose Bamberg suffers embarrassing home defeat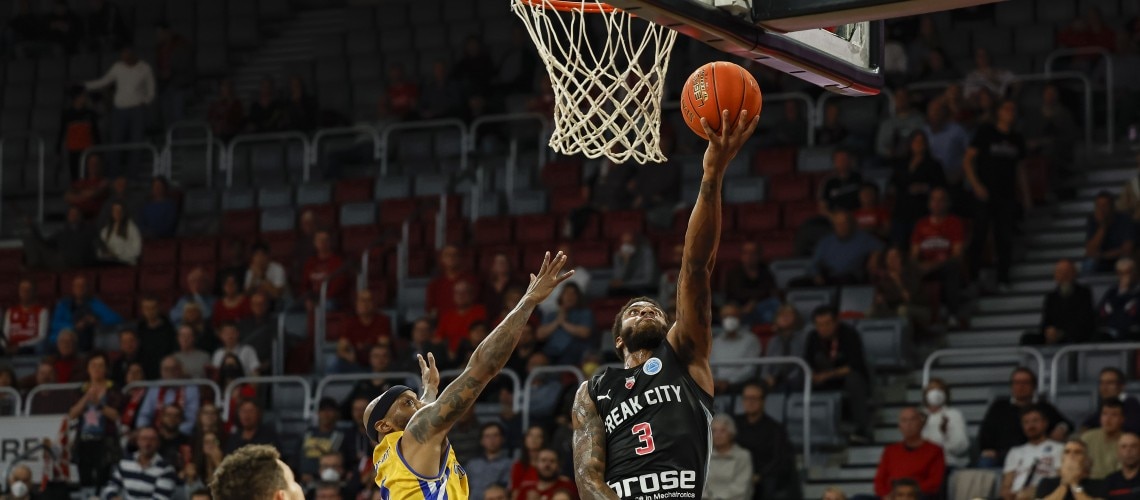 Bamberg, 10-26-2022
This defeat was unnecessary, embarrassing and shameful! With an unbelievably poor performance, Brose Bamberg inflicted its first defeat in the FIBA Europe Cup: against previously winless Kosovars from Golden Eagle Ylli, head coach Oren Amiel's team lost 78:81 at Brose Arena.
The game started like most of the games this season: Bamberg missed the start, quickly running behind a 9:18 deficit. It was noticeable that the guests from Ylli made too many free three-pointers, which they converted with a somnambulistic confidence at over 60 percent in the first quarter. Bamberg's defense was always one step too late, as with the distance shot at 24:36 in the 14th minute. But the Amiel boys seemed to wake up, Justin Wright-Foreman hit his first three-pointer and a strong six minutes followed until the break. Fifteen points in a row, Bamberg went into the locker room with a 39:36 lead.
Solomon Young and Justin Wright-Foreman completed the 19:0 run to 43:36, top scorer Christian Sengfelder hit a three-pointer after 24 minutes to make it 53:39. Ylli hit a three-pointer after timeout, the disappointing Jaromír Bohačík made a bad pass, the next long distance shot by the guests followed. This unsettled the home team more and more - they lost three of the seven balls during Ylli's chase, and at the end of the quarter the guests were close to 63:60. With two three-pointers, the guests regained the lead at 69:70 and until the end of two minutes they had a 71:79 lead, which they carried over the time.
Oren Amiel (head coach Brose Bamberg): "That was an embarrassing performance and I would like to apologize to the fans for that. We are not playing well, we are not even close to the level we should be at. We need to see how each and every one of us can improve as soon as possible."
Already on Friday, 29.10.2022, Brose Bamberg is back on the parquet and can make amends: Opponents from 8 p.m. at Brose Arena will be Veolia Towers Hamburg.
For more information, visit www.brosebamberg.de and www.easycredit-bbl.de.