Keravnos
FIBA Europe Cup: Brose Bamberg with first win in intermediate round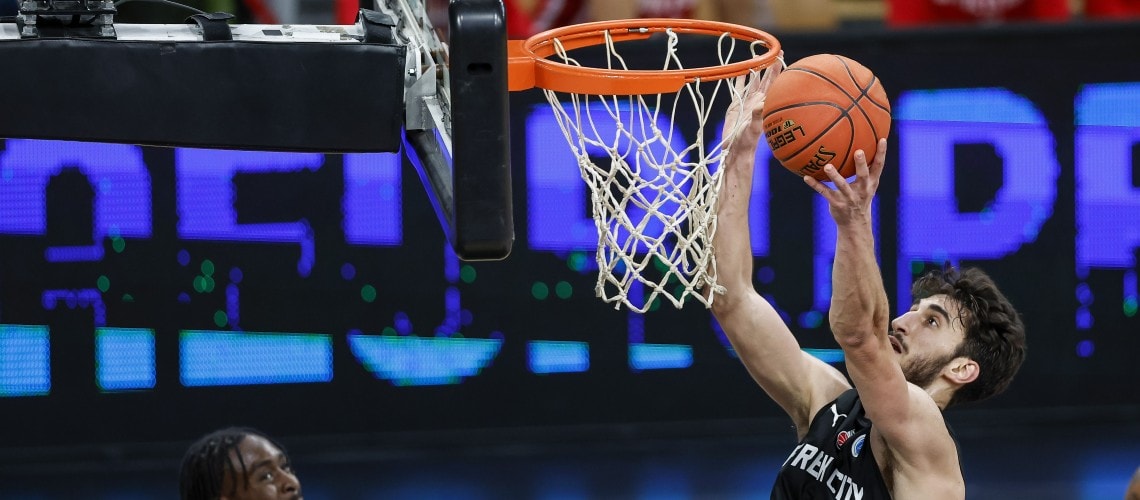 Keravnos, 12-21-2022
Finally another win! On the second matchday of the FIBA Europe Cup Intermediate Round, Brose Bamberg scored a 90-87 win away at BC Keravnos and got back into the fight for qualification for the playoffs.
Coach Oren Amiel had his team rotate with only seven men, especially with the distance shots the Bambergers were unleashed in the beginning: Bell, Sengfelder, Young and Bohačík hit the threes, Bamberg led 14:11. But with the substitution of playmaker Amir Bell, the defensive concentration of Bamberg was gone, Keravnos secured some ball wins and was able to pass 23:25 at the end of the quarter. Patrick Heckmann and Christian Sengfelder provided Bamberg's biggest lead with their baskets, the Cypriots used three minutes without a Bamberg basket success for a run to 38:41, even extended to 42:48 by the break.
Top scorer Jaromír Bohačík was unstoppable for the hosts, keeping Bamberg in the game with 13 of his total 26 points. After the end of the quarter, Bamberg could only cut the deficit to 71:75 until six minutes before the end. But from then on the Bamberg defense acted strongly - the Amiel boys forced the hosts to two ball losses, Solomon Young hit the important three-pointer, Jaromír Bohačík a layup with bonus free throw, center Gabriel Chachashvili put a layup and two free throws into the basket for a 10:0 run, Spencer Reaves increased the lead to 77:84. Keravnos did get within 84-85 with 20 seconds left, but sent Bamberg to the free-throw line with tactical fouls, and the Bamberg team converted safely for the win.
Oren Amiel (head coach Brose Bamberg): "I congratulate my players. Some of them had to play in positions they don't normally get to play. Everyone went to their maximum."
Already on Boxing Day, Dec. 26, 2022, Brose Bamberg will be challenged on the floor again: starting at 8:30 p.m., Amiel's team has to play away at local rival medi Bayreuth.
For more information, visit www.brosebamberg.de and www.easycredit-bbl.de.