Zwickau
German Rally Championship: Bad luck at Sachsenrallye costs Dinkel the title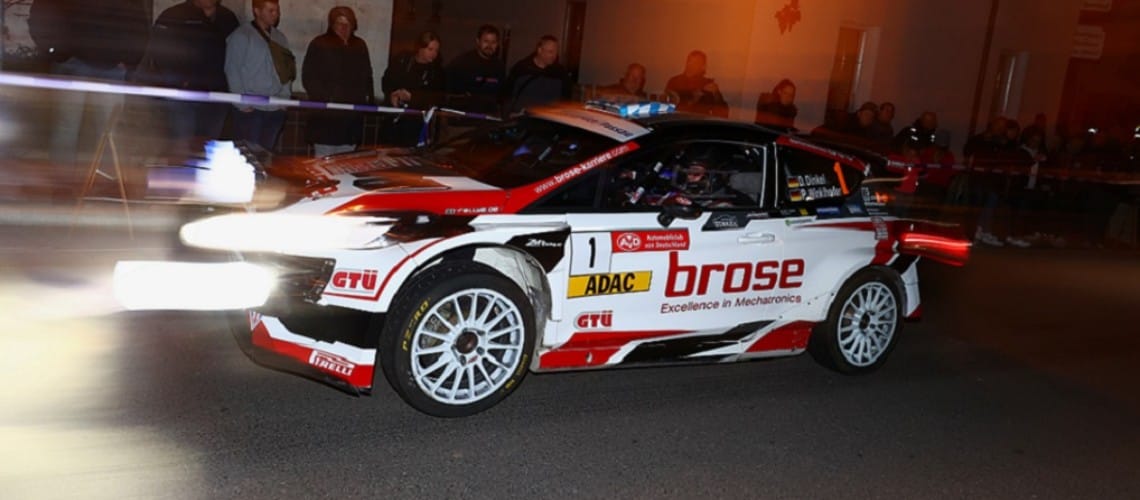 Zwickau , 10-30-2021
Rally fans experienced a real heart-stopping finale at the AvD Rallye Sachsen, the fifth and final round of the 2021 German Rally Championship.
The final DRM round around Zwickau, in the Zwickau region and in the Vogtland region was a real challenge for the German rally elite. Difficult and fast special stages demanded everything from the drivers and their co-drivers at the end of the season. On a total of twelve special stages over 147 kilometers, valuable seconds and points were at stake in perfect weather conditions. Dominik Dinkel (Wonsees) and Pirmin Winklhofer (Welgersdorf) traveled to Saxony as overall leaders and went into the fifth DRM round of the year as title favorites. But technical problems and a ride-out on Saturday dashed their hopes of overall victory. Their toughest rival Marijan Griebel, who was only three points behind them, didn't let the chance slip away and celebrated his second German championship title with co-driver Rath.
Already on Friday, when the first four stages of the season finale went over, they noticed an inexplicable loss of power in the Ford Fiesta of Dominik Dinkel, which cost some valuable seconds. Nevertheless, in third place overall behind Julius Tannert and Marijan Griebel, with a gap to the leaders of 6.3 and 4.2 seconds respectively, they were still within striking distance.
Overnight the car was repaired and on the first special stage of the second day everything worked as well, Dinkel finished second with a gap of two tenths and was still placed ahead of Griebel. Then came special stage 6, a circuit in Pöhl over 18.07 kilometers. Right at the start, the turbocharger connection on the car had broken off, which again led to a significant loss of power. Dinkel lost more than two minutes and also had to complete special stage 7, which was more than 12 kilometers long, with this damage. The service crew once again managed to get the car going again and Dinkel set the fifth-best time, which meant sixth place in the overall standings with a gap of more than four minutes. Misfortune then took its course on stage 9. Dinkel went off the track, slid down an embankment and was unable to get the Ford Fiesta out again.
Dominik Dinkel: "We just weren't lucky. There were defects on the car that were not only new for the service crew, but also for us. Twice we tried everything to get the car working again. After that, things went well again at first, but the gap of more than four minutes was already too big. Unfortunately, I hit the grass with my right wheel on stage 9 and then slid quite a bit. So my possible chances of winning the title vanished into thin air."