Wittlich
German Rally Championship: Dinkel second on the Middle Rhine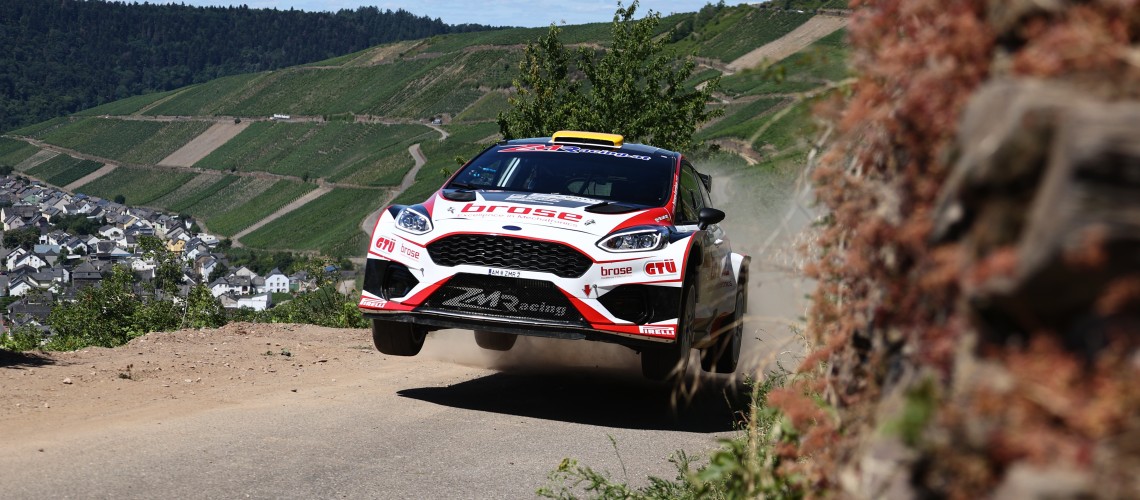 Wittlich, 07-02-2022
In the fourth round of the German Rally Championship, the Brose Rally Team of Dominik Dinkel and Pirmin Winklhofer took second place in the Ford Fiesta Rally2.
Although the Rally Mittelrhein was a new event with six special stages to be completed twice over a total of 136.74 kilometers, the core of the event consisted of special stages that had already been in the roadbook in original or slightly modified form at other competitions such as the Eifel Rally or the Rally Deutschland.
More than one competitor in the field of 17 starters in the top class RC2 had gained considerably more track experience from many participations in the previous rallies than the Brose team, which had only been to the Deutschland Rally once before. Dinkel/Winklhofer therefore started Friday's four special stages cautiously but with an open mind and took the overall lead straight away.
But on Saturday, local hero Marijan Griebel, who had already competed in the Deutschland Rally more than ten times, played to his home advantage to the full and won all six special stages in the vineyards of the Eifel-Mosel region on Saturday.
The result: seven top-three times, including two SS wins, second place for Dinkel/Winklhofer at the Mittlerhein and thus fourth place in the overall DRM standings.