Lübbecke
German Rally Championship: Dinkel/Winklhofer win season opener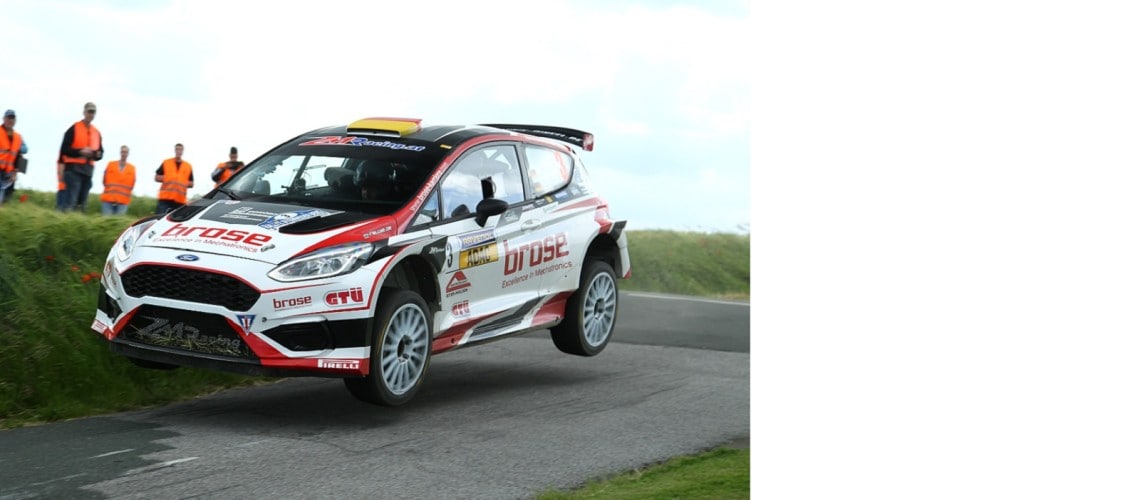 Lübbecke, 06-12-2021
What a thrilling battle for the top spot at the season opener of the German Rally Championship around Lübbecke in North Rhine-Westphalia. On twelve special stages with a total length of 108.68 kilometers, several teams fought for the overall victory until the last moment. In the end, the duo of Dominik Dinkel and Pirmin Winklhofer (Ford Fiesta Rally2) prevailed over the competition by a margin of 12.5 seconds after an overall driving time of 1:05:53.60 hours and won the 50th ADAC Rally Stemweder Berg.
The Brose Motorsport drivers shone with consistently fast times and decided a total of three of the twelve special stages in their favor. Second place went to Julius Tannert in the Skoda Fabia Rally2 evo with Jan Enderle in the co-driver's seat, followed by Marijan Griebel (Citroën C3 R5), who had Alexander Rath at his side.
The 72 participants completed the first two special stages in a circuit on Friday in midsummer temperatures. On Saturday, with significantly cooler temperatures and heavy cloud cover, ten further special stages on gravel and asphalt were on the agenda.
After the first day the duo of Dinkel and Winklhofer was just two seconds behind the first-placed team. However, this gap was made up very quickly on Saturday as Dinkel and Winklhofer showed great consistency and always finished in the top 5 of each special stage. Runners-up Tannert and Enderle fought spiritedly and posted a total of two special stages best times but were unable to close the gap on the winners. Griebel and Rath in third place were also within striking distance of the leaders for a long time but lost valuable seconds in the penultimate special stage after a technical problem.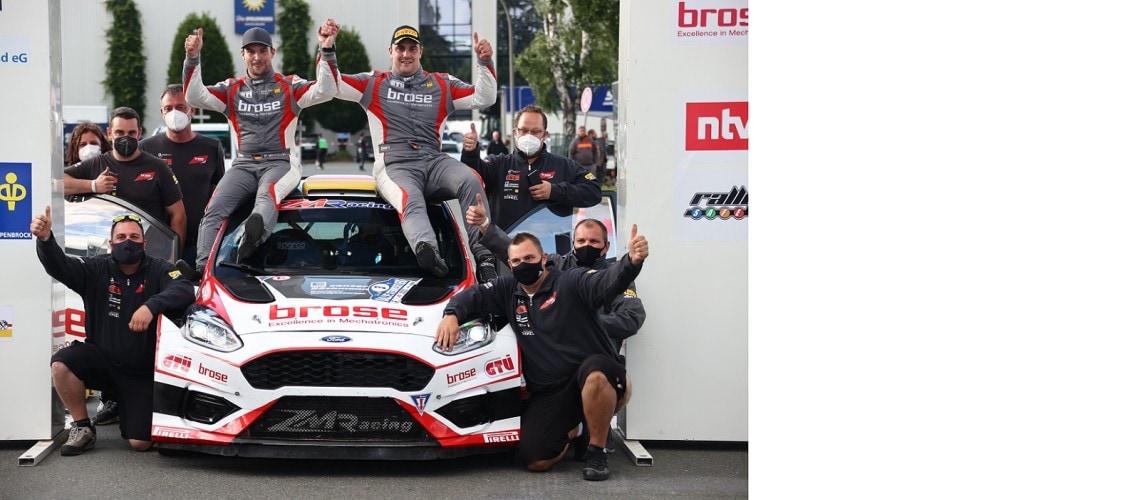 Overall winner Dominik Dinkel: "We came to Lübbecke with the clear goal of winning. Our performance, especially on Friday and Saturday morning, was very good. Towards the afternoon it became a bit more difficult, but we still managed well. The tight gaps show the enormous power density in the driver field this year. This was a very good start to the new season for us."
The second stop of the German Rally Championship will take place as part of the ADAC Saarland-Pfalz Rally in St. Wendel on August 20 and 21.