Hockenheimring
GT Masters: Victory, pole position and vice championship - Christian almost achieves the impossible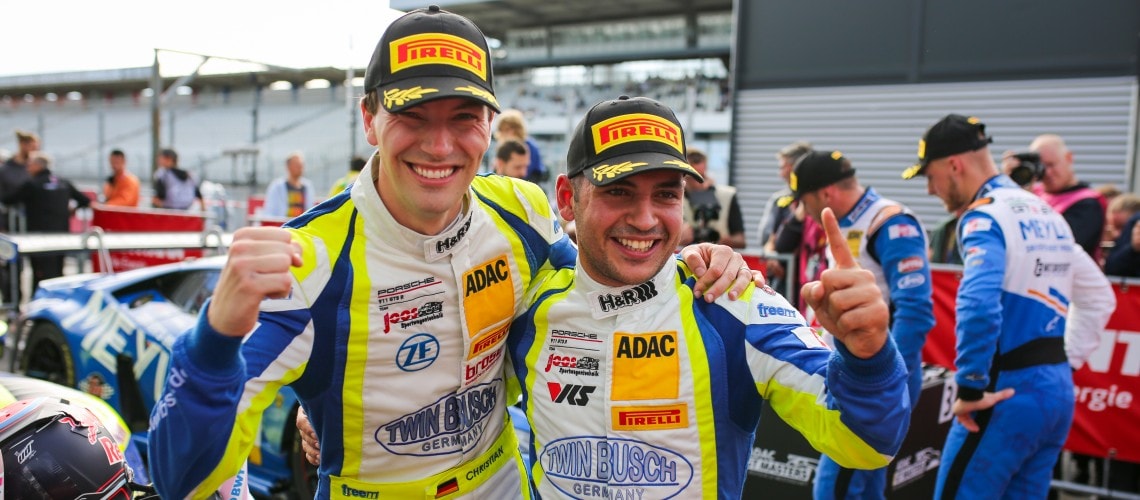 Hockenheimring, 10-23-2022
A victory, a pole position and 41 championship points - Christian Engelhart and Ayhancan Güven almost achieve the impossible at the ADAC Masters finale. The duo from Joos Sportwagentechnik clinch the runner-up championship with the "highlight" in sight.
Every day at the race track offered a highlight - just as Christian Engelhart had promised before the race weekend. Once again, the Porsche driver underlined that the greater the challenge, the more the ambition, experience and GT3 routine of the Starnberg driver become apparent. At Hockenheim, he and his equally strong teammate Ayhancan Güven clinched victory in Saturday's race.
At this point, the duo already secured 25 championship points together with the Joos Sportwagentechnik team.
Sensationally, Christian's teammate Ayhancan Güven drove out the pole position on Sunday. This earned the Porsche duo a further three points. Both GT3 pros were able to add another 13 points for their fourth place. With these 41 counts, the Porsche package steamed its gap to the only remaining competitor to a minimum of 15 points - a gap that would have been impossible to close even with another victory on Sunday.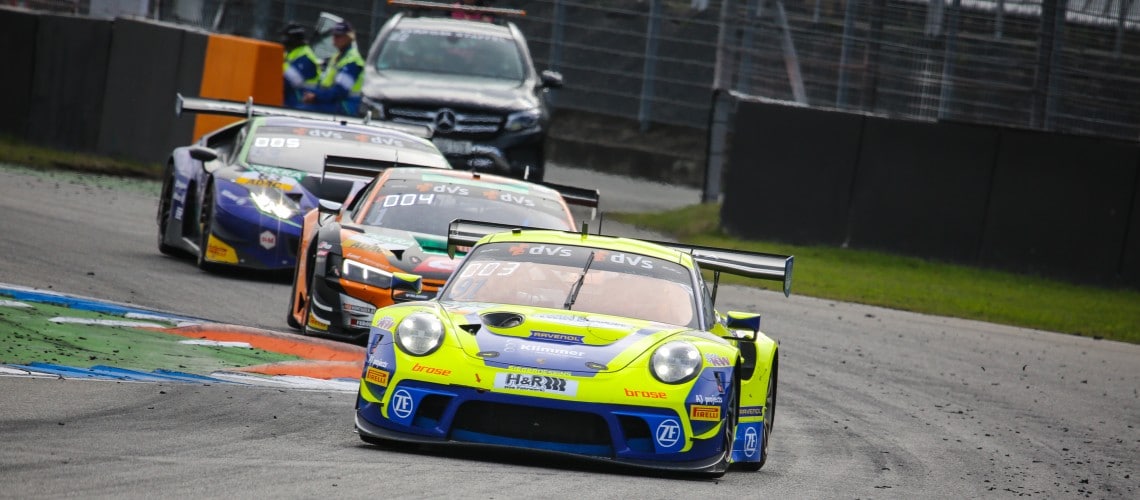 "Without a doubt, we are absolutely satisfied with our vice title. Before the weekend, we had a gap to the new champion that could not realistically be closed. Nevertheless, we came very close again with our victory, with pole position and a strong Sunday race." The tension was just as palpable in Christian as it was in Ayhancan. But the experienced Porsche driver from Starnberg radiated calmness to his teammate with his aplomb - who had to complete the start from the front of the field for the first time in his GT Masters career. The duo succeeded in this as well.
Accordingly, all the action over the final race weekend of the ADAC GT Masters season was exciting throughout - and a success for Christian and his team, rewarded with the runner-up title and supplemented by a small fringe aspect from 2019: back then, Christian was runner-up and took the title a year later.
Christian Engelhart: "I can only thank everyone involved in the team, as well as my teammate Ayhancan, and of course Porsche, as well as my partners, sponsors and of course my family extraordinarily. The result we have achieved makes me very proud - and grateful! Of course, I also congratulate the new champion Raffaele Marciello and his team from Landgraf Motorsport. It was an intense fight throughout the season, fair and challenging. I am looking forward to a continuation".