Barcelona
GT World Challenge: Christian Engelhart with top 10 finish in Barcelona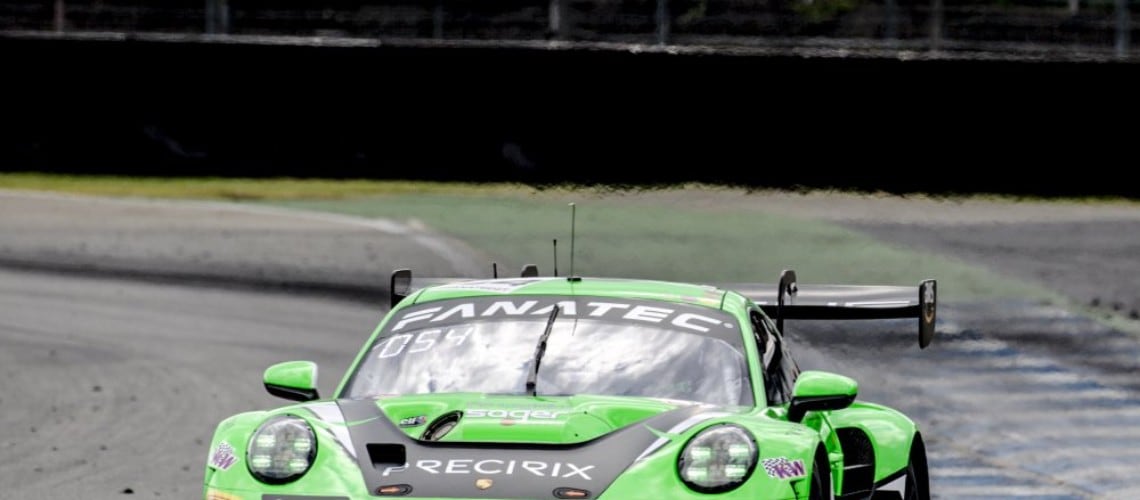 Barcelona, 10-01-2023
The final of the GT World Challenge Europe in Barcelona was marked above all by great heat and heated situations on the Formula 1 circuit. With sixth place in the race, Christian Engelhart, his team mates and his Dinamic GT team nevertheless managed to achieve a good result in the endurance championship.
The action was intense, especially towards the end of the race, when top results and, for some of the competitors, title decisions were at stake. Accordingly, the safety car had to take to the track many times and took away a bit of the rhythm of the race towards the final.
Moments like these are when Christian, together with his Italian team and his teammates, demand experience in GT racing. And: Once again, the Starnberg driver could be relied upon - despite challenging situations, the drivers of the Porsche 911 GT3 R brought their vehicle across the finish line in sixth place.
"Barcelona was once again a reflection of our season. We had a good weekend and good pace! Unfortunately, traffic in qualifying and the course of the race with many safety car phases prevented us from making it further to the front."
The path led steadily forward - in the race and over the course of the season. Christian is proud of this - and of how his team has always approached all the challenges of this season with calm, routine and professionalism. "A podium would definitely have been possible. Nevertheless, I am happy with our team performance. Many thanks to Dinamic GT and my super teammates Ayhancan and Sven for an eventful season!"
For Christian, however, 2023 is far from over. Immediately after the Barcelona weekend, the Porsche driver has a race in the USA on the agenda before heading to the GTWC final in the Sprint Challenge at Zandvoort, just outside the North Sea gates of Amsterdam, just one week later. "Now I'm looking ahead to two highlights: the IGTC race in Indianapolis next weekend and then the GTWC final at Zandvoort. Those are two more highlights in this intense year!"