Barcelona
GT World Challenge Europe: 2nd place for Christian Engelhart in Barcelona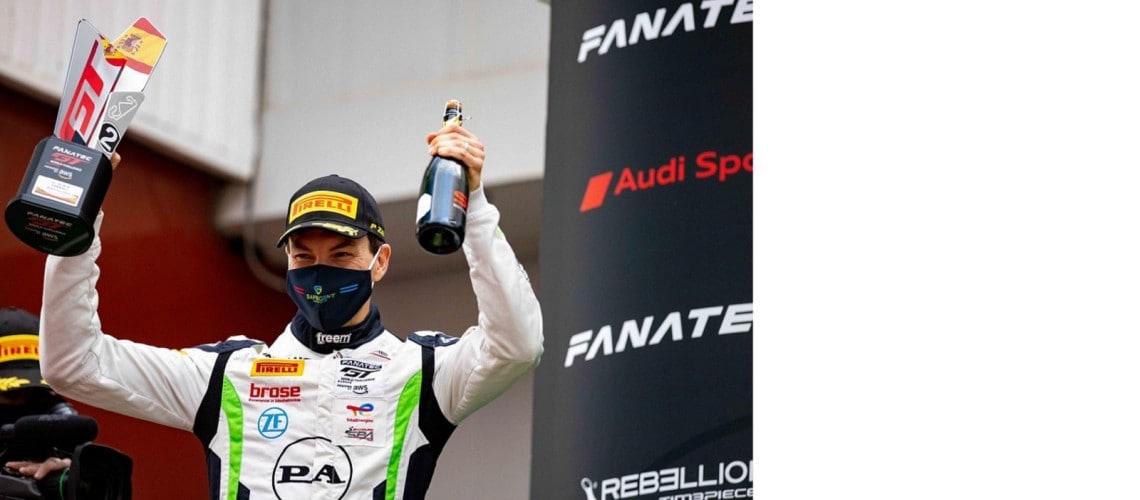 Barcelona, 10-10-2021
With 2nd place in the field of 47 GT3 cars and only 2.1 seconds behind the race winner after 3 hours of racing, Christian Engelhart secured another podium finish in his "autumn season" as the best Porsche driver. After his success in the previous week, the driver from Starnberg could also confirm his currently impressive form at the final of the GT World Challenge Europe.
Christian, who competes in the GT World Challenge Europe for the Italian Porsche Team Dinamic Motorsport, shared the cockpit with his teammates Matteo Cairoli and Klaus Bachler on the Formula 1 circuit in Barcelona. At the end of the hard-fought weekend, the trio put a remarkable exclamation mark on the result with second place.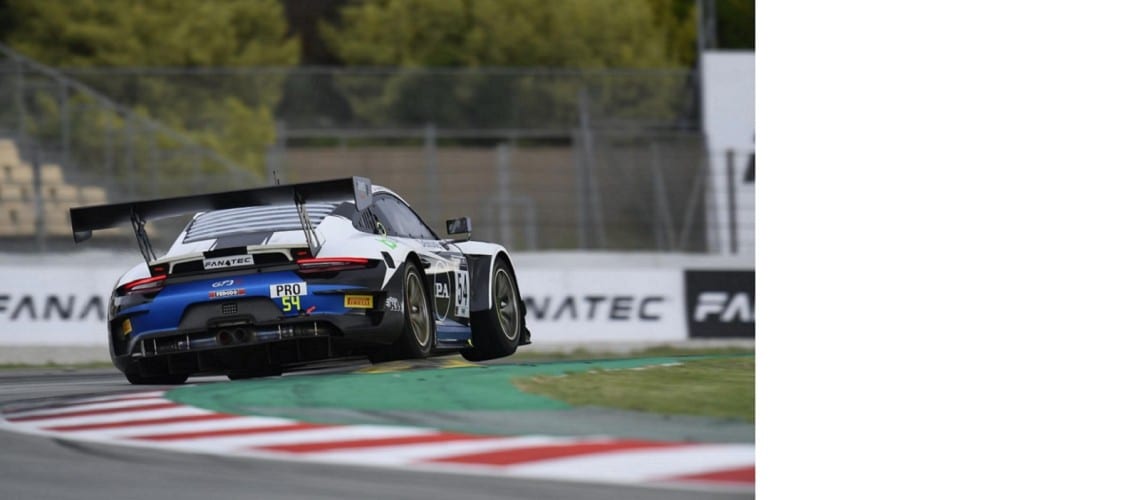 "In the test sessions we were able to work out some things on the setup and already finished as the fastest Porsche in the top 5 behind 4 Mercedes. That was definitely not a bad start to a race weekend," said Christian, summing up the start to the weekend with confirmed self-confidence.
Qualifying went equally well and the Dinamic Motorsport Porsche positioned itself in 5th place for the race start. After a good start to the race, it was a matter of finding the rhythm for the entire race distance and playing off the pace of the car with the right pit strategy. With a so-called "undercut" involving precise work on the car, Christian improved to fourth place with his teammates.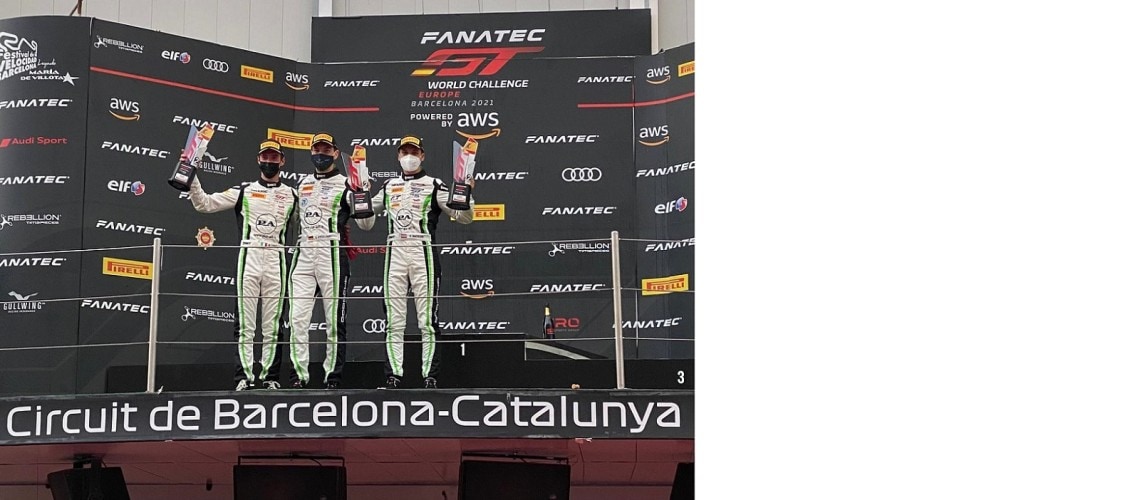 In the final section of the race, the action on the track picked up again and for the neutral spectator the extremely high quality of the driver field was evident in the form of turbulent racing situations in lapped traffic and fascinating overtaking maneuvers in almost all positions.
"In the end, we were able to establish ourselves in second place and defended the position until we crossed the finish line. A top result that I'm very happy about, but which also makes for a very successful end to the season."
The next race for Christian Engelhart will take place at the Hockenheimring as part of the ADAC GT Masters on October 22-23