Zuera
IAME Euro Series: Noah Monteiro shines in the 2nd round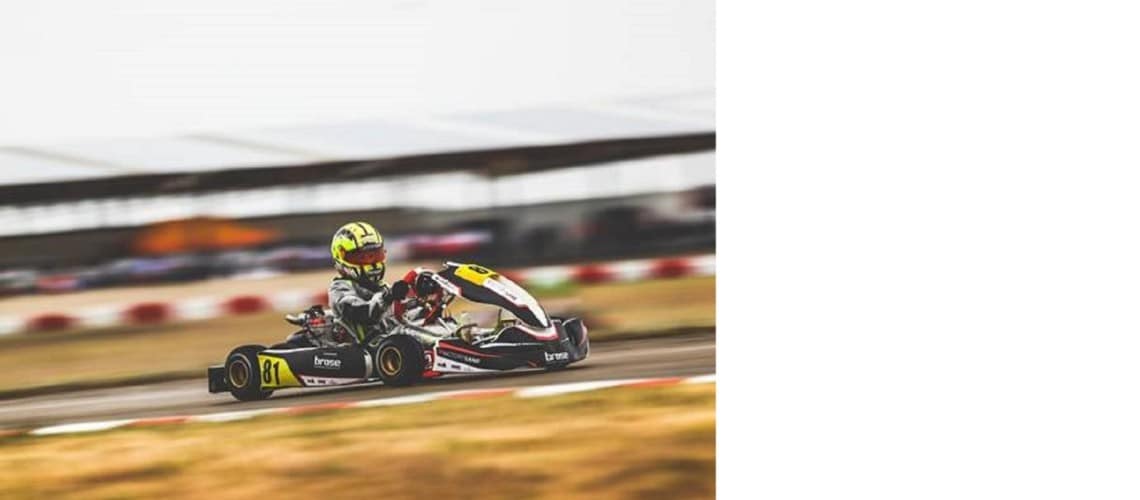 Zuera, 05-23-2021
On May 22 and 23, Noah Monteiro competed in the second round of the IAME Euro Series in Zuera, Spain. With 52 drivers on track, all more experiences than him, the Skywalker Young Gun driver stood out once again being the best rookie in the Junior category.
Noah qualified 15th in his group in all three sessions, finishing the events in 12th, 6th and 17th place, the latter following a penalty that saw him lose several places. These good results gave him direct access to the semi-final, which is reserved for the 36 best drivers.
Unlike the start of the weekend, which was hot and sunny, Sunday was cool and rainy. However, the change in weather conditions did not destabilize Noah, who started the semi-final from 25th on the grid. He made a remarkable comeback during the event to eventually cross the finish line in 12th place. Therefore, the young Portuguese driver had confirmed his place in the grand finale, which brought together the best drivers of the field. He started from 13th and fought tooth and nail to finish in 7th place under the checkered flag. A post-race penalty then dropped him to 11th place, but this did not detract from his level of performance in any way.
"It's a championship that has very good drivers and ones that are a lot more experienced than me. I have to give myself 100% to be able to fight with them!" he said afterwards. "I gave the best of myself and my hard work is paying off because the results are there. I am really happy to reach my goals. I feel that I am improving with each race and it is an ideal progression".
Tiago Monteiro, who has followed his son's performance closely, said: "It is with pride I see the strength with which Noah faces each weekend. He never gives up and never refuses a fight. His progress has been excellent and these results are exceptional for a rookie but also because he is the youngest and the least experienced".
The next round of the IAME Euro Series will take place on July 31st and August 1st in Castelleto, Italy.