Antwerpen
Krawietz and Mies win European Open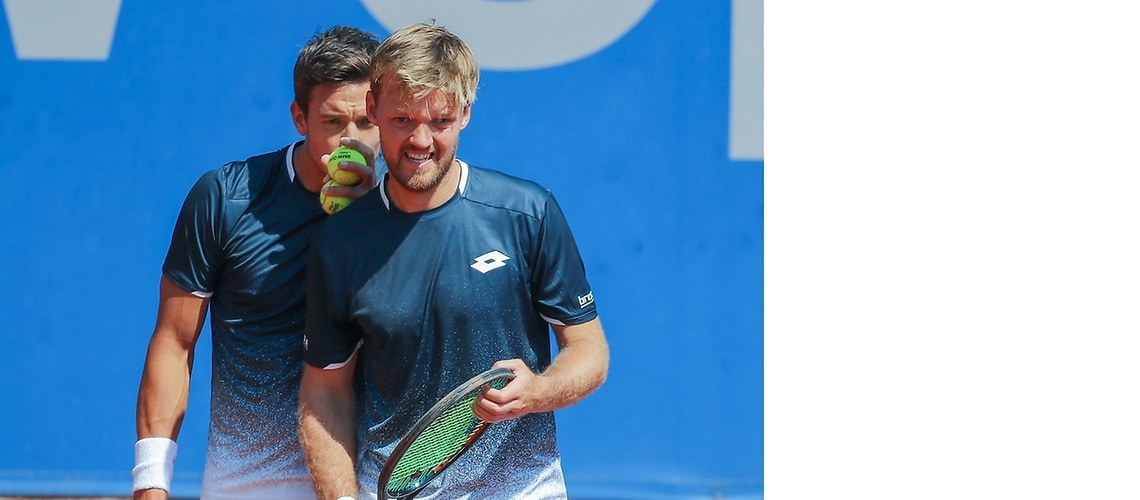 Antwerpen, 10-20-2019
Kevin Krawietz and his doubles partner Andreas Mies triumphed on Sunday, 20 October 2019 at the ATP Tournament in Antwerp, Belgium. This places the Brose-sponsored tennis pro among the top 10 in the doubles world rankings.
This is their first tournament victory since the French Open this June: Kevin Krawietz from Witzmannsberg (Ahorn) and his doubles partner Andreas Mies from Cologne returned stronger than ever at the ATP Tournament in Antwerp, Belgium. Both Grand Slam winners were favored to win and did not disappoint: they decided the tournament while remaining undefeated throughout.
During the final match on Sunday, the German duo defeated second-place Rajeev Ram from the US and Joe Salisbury from Great Britain in two sets scoring 7:6 (7:1) and 6:3. The first match was thrilling and for a long time it remained unclear who would exit the court victorious. Both teams served points scoring 6:6 and the match was decided in a tiebreaker, during which Krawietz and Mies got off to a much better start than their competitors, scoring 4:1 in the interim. They won the first set with a comfortable 7:1, putting them in the perfect position to win the tournament. During their second set, the duo immediately built on the momentum gained during the tiebreaker and dominated early with a break (2:0). One hour and 14 minutes later, Krawietz and Mies used their first match ball to seal the deal. Following New York and the French Open, this is the third title in total the two German tennis pros have won during the ATP World Tour.
The victory at Belgium's largest tennis event won both players an additional 250 world rankings points. This catapulted Brose-sponsored Kevin Krawietz onto the top 10 list in the doubles world rankings. And the form curve is improving rapidly just in time for the season finale. Another special highlight awaits Kevin Krawietz and Andreas Mies in mid-November. As one of the top-placed doubles teams in the ATP Tour, they will play in the 2019 ATP Finals in London, one of the most important competitions alongside the four Grand Slam tournaments. Moreover, team manager Michael Kohlmann nominated them for the Davis Cup Finals Tournament in late November.