Bayreuth
Bayreuth shows strong performance against Munich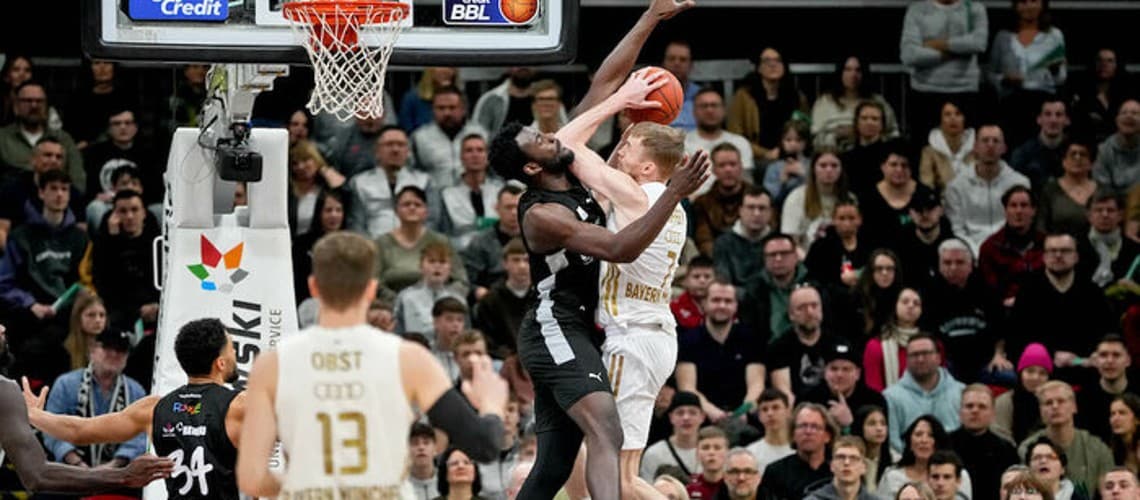 Bayreuth, 03-12-2023
After this game, at the latest, it should have been clear everywhere in basketball Germany: medi bayreuth has by no means given up in the fight to stay in the league! Quite the opposite. In the match of the 23rd matchday in the easyCredit Basketball Bundesliga against FC Bayern Basketball, the team of head coach Mladen Drijencic showed an increase in performance after the strong performance in Ludwigsburg and literally wrestled everything from the newly crowned cup winner. In the end, Bastian Doreth & Co. had to admit defeat by a razor-thin 79:80 (52:46) to the Munich star ensemble, but the performance shown in front of 3,207 spectators in the Bayreuth Oberfrankenhalle was nevertheless a further step forward.
Mladen Drijencic (Head Coach medi bayreuth): "First and foremost, I congratulate Coach Trinchieri and his team on the hard-fought victory. But my second congratulations actually go to my team, which tried everything today to pull off the surprise and get the first win in the so-called new season. It almost worked out! I told my guys that they did so many good things, but in the end, unfortunately, it was still not enough to win a game. This is exactly why we need to keep working hard and also bring a good dose of tactics and discipline to the pitch, so that as a team we succeed in what we prepared in training. Another sticking point today was our three-point percentage in the second half, when my shooters were below their potential. All of that, in my eyes, is why the win goes to Munich."
Now it is a matter of converting the progress shown in the last two games into something countable away from home next Friday. The road then takes medi bayreuth to Würzburg, where the Franconian derby against the Baskets is on the program at the tectake Arena on matchday 24. Tip-off is at 7:00 p.m. next Friday.