Mallorca
Michael and Maximilian Stoschek successful on Mallorca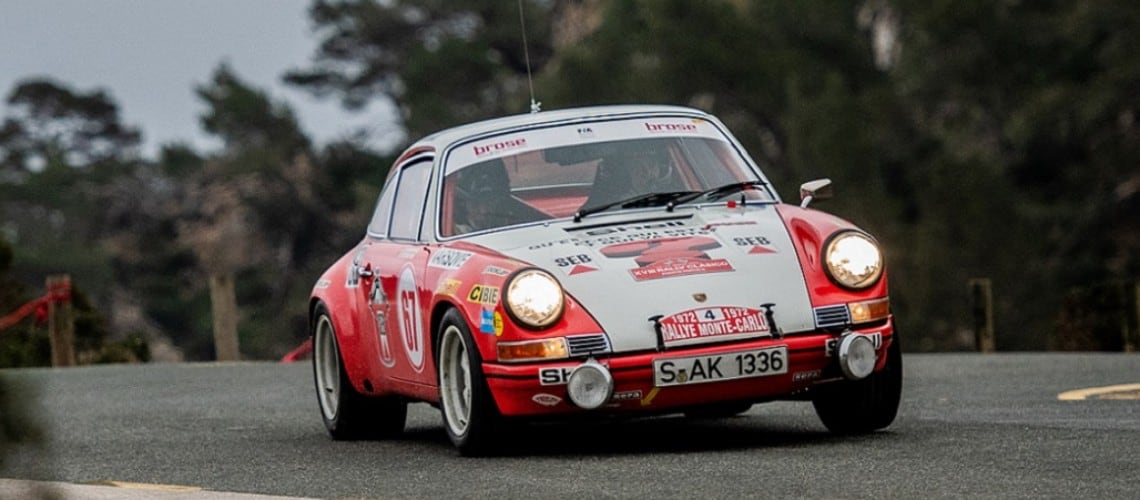 Mallorca, 03-12-2022
In the last two years, Michael and Maximilian Stoschek had started at the Rally Clásico Isla Mallorca in the New Stratos as an advance car and had taken turns at the wheel on the numerous special stages. This time, father and son wanted to compete against each other in two vehicles.
Michael Stoschek (Ahorn) and Dieter Hawranke (Kassel) had chosen the former Porsche works car from 1972 with 2.5 litres engine capacity, Maximilian Stoschek (Bamberg) and Philipp Späth (Berlin) started with the 1965 Porsche 2.0 litres.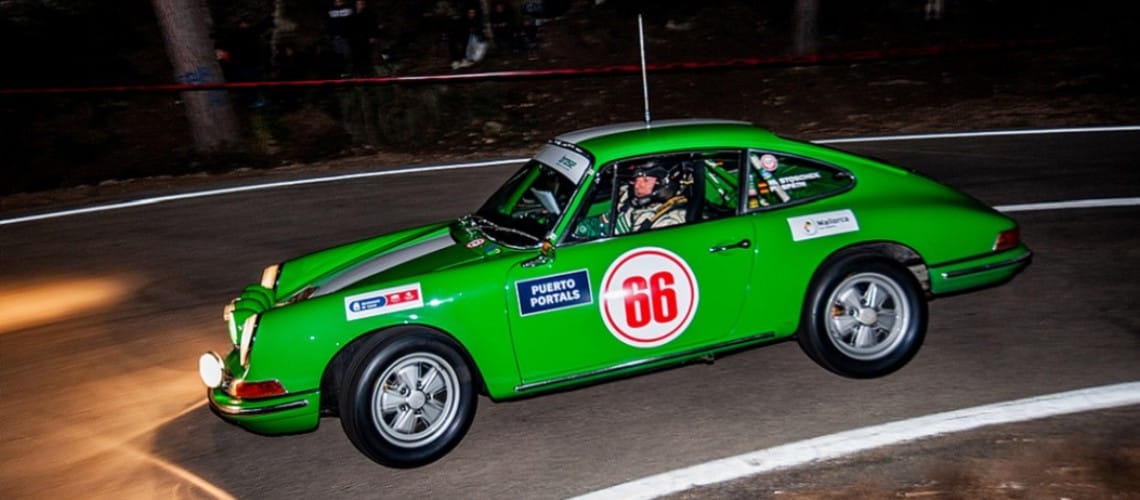 On the three rally days, 16 special stages with 153 kilometres on best time and 543 kilometres in total had to be mastered from Portals Nous to Formentor on the mostly rainy asphalt roads.
Already at the start of the third night stage on Thursday, the drive shaft of Maximilian Stoschek and Philipp Späth broke. For this they received the worst time of all participants and an additional penalty and fell back to one of the last places in the overall standings.
During the night, the Brose service crew, led by Guido Brasch, changed the broken shaft and adjusted the damaged gearstick.
Thus, both cars were able to continue the competition on Friday in sunshine and dry roads. On Saturday, however, a band of rain passed over the island, so that the family-internal competition continued on rain tyres. The 30-year-old younger son, with the weaker and older vehicle, was almost always ahead.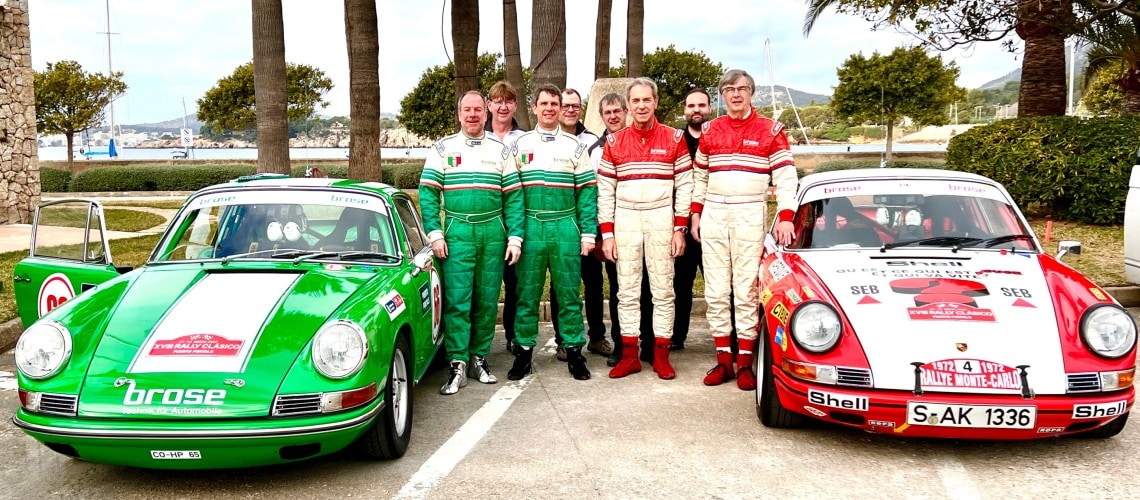 In the end, Maximilian Stoschek and Philipp Späth won their class and were able to move up from 17th place after the technical failure on the first day to 9th place overall with impressive times 9th place in the overall standings. Michael Stoschek and Dieter Hawranke finished 2nd in their class and 6th overall in an international field of starters of which only half reached the finish.
Patrik Dinkel and Tamara Lutz were another Brose team at the start. With their newly built Mitsubishi Lancer Evo 3, they won the group of youngtimer vehicles by a clear margin.