Nürburg
Motorsport: 24 hours in the Eifel with many fans and intensive racing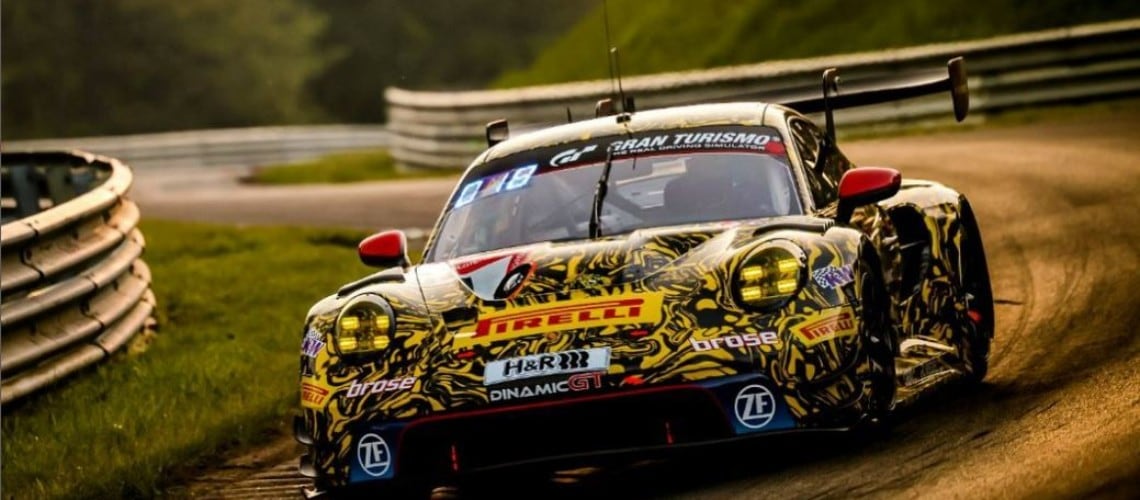 Nürburg, 05-21-2023
Impressive scenery, fantastic racing atmosphere and an intense 24-hour race for Christian Engelhart in the Eifel. This year's endurance race, which is one of the most prestigious in the world, demanded maximum performance from the Porsche driver, his team-mates and his Dinamic team - and did not bring a happy ending.
The programme before the start of the 24-hour race at the Nürburgring is extensive for drivers and teams, but also unique. Fan proximity is lived at the traditional race and so Porsche driver Christian Engelhart was also available for countless photos and autographs, for interviews and partner events before the first run-out on the Nordschleife.
"It's clearly something special to be competing here. Anyone who experienced the weekend on site this year will still have goose bumps a day or two later," said the Starnberg native. 235,000 visitors came to the five-day Eifel event - a record crowd.
It was no less crowded on the track compared to the throng on the grandstands and in the paddock. "It was a challenge for us drivers again this year. Especially the mixture of the different classes is one of the characteristics of the 24-hour race here."
Starting from 23rd place, it was off to the races for the Porsche GT3 R from the Italian team Dinamic. "We were able to work our way forward well over the race distance. It's always very demanding, especially on such a special circuit as the Nordschleife. Every stint, every duel, basically every situation you have to be fully concentrated - and lucky."
On Sunday morning, Christian's luck ended for the team this year when his teammate collided with another car in the morning hours. "That meant the end of the race for us. Of course you are disappointed then. But now it is important for us to look ahead again," says Christian.
Next weekend, he already has the opening round of the 2023 DTM season on the agenda. Then it's all about points in the championship for the first time at the Magdeburger Börde track in Oschersleben. "That's my focus now and I'm looking forward to another race weekend with full grandstands, a great atmosphere and, of course, intense racing.