Zandvoort
Motorsport: Christian Engelhart scores points in challenging conditions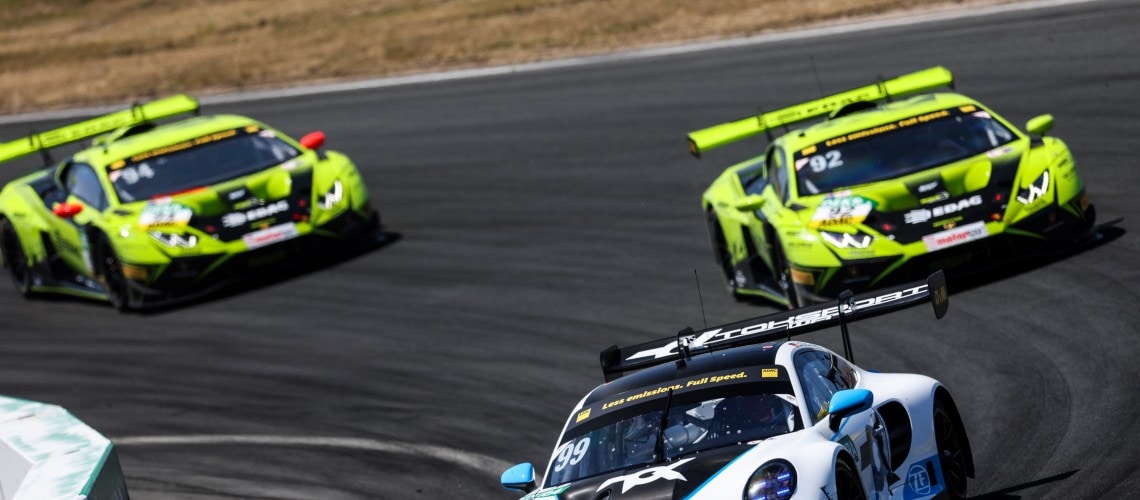 Zandvoort, 06-25-2023
At the DTM excursion to the Dutch North Sea coast, Christian Engelhart also scored points on the second race weekend. However, the Porsche driver from Starnberg had to contend with a strong field of rivals after his victory at the season opener.
In midsummer conditions and without the usual rough North Sea wind, the dune circuit of Zandvoort offered dreamlike but equally challenging conditions for the 28 DTM drivers. Christian, who had won the second race at the season opener, accepted these conditions and continuously improved over the weekend.
The reward for the work of the Starnberg driver and his team Toksport WRT was four points in the race on Sunday. With a good strategy, overview and patience, it was enough in the end for 12th place in the tight DTM field.
"We saw this weekend what it means to drive in the DTM. This is the premier league of GT motorsport and the track is correspondingly tight. We were able to improve session by session with intensive and hard work. Of course there is still room for improvement. But a look at the final result also shows that we are right in the middle of the group of top drivers in the championship."
This is confirmed when looking at the DTM championship standings after four races now. Christian is now in seventh place with 36 points and is keeping up with the leaders. The next opportunity to score points will be at the "home race in Bavaria" in a fortnight' time. Then, the DTM will be guests at the city circuit in Nuremberg.
But before Christian starts at the race in the "German Monaco", he goes to the prestigious 24-hour race in Spa Francorchamps next weekend.