Nürburg
Motorsport: Christian Engelhart starts in the 24-hour race at the Nürburgring
Nürburg, 05-11-2023
A legend of endurance racing is once again on Christian Engelhart's calendar in 2023. The Porsche driver will once again compete in the 24 Hours of the Nordschleife. There, the Starnberg native wants to conquer the myth together with his teammates and complete an open task.
From 18 to 21 May there is a thick mark in Christian Engelhart's calendar: 24 Hours on the Nordschleife is written there - one of the most legendary endurance races in the world. "And one of the toughest as well," adds the Porsche driver.
A huge field of participants traditionally fights for the coveted trophy - and a lot of prestige - at the race in the Eifel. "The 24-hour race at the Nürburgring in the Green Hell is definitely the craziest race I know. Last year we were well into the morning hours and accordingly there is still a job to do."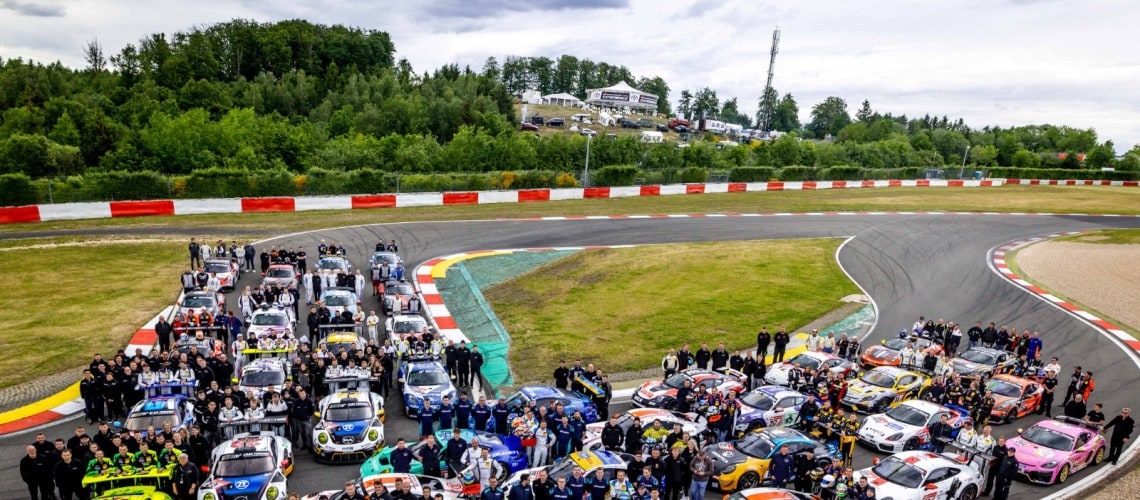 However, it's not just the 24 hours that are about the 20.83 km around the Nürburgring and its surroundings. It is already the days before, the coordination and the growing together as a team. Because only those who act flawlessly over the entire distance, display perfection and are also lucky, have any chance at all to compete for the overall victory. This is another reason why the 24 Hours are so popular with fans. "The race is a spectator magnet every year and the atmosphere with over 200,000 fans is something unique."
Christian is tackling the challenge with his trusted Dinamic GT team. The Italian team, with which the Starnberg-based GT expert already successfully competed last year, will compete in 2023 with a top-class mix of experience and young Porsche talent.
"I'm delighted to be back on the grid this year with Porsche and Pirelli for Dinamic GT. Add to that the constellation of our team. It's something very special to drive with my teammate from the ADAC GT Masters, Ayhancan Güven. Add to that an up-and-coming German talent in the form of Porsche Carrera Cup champion Laurin Heinrich and, as my third team-mate, an equally experienced GT driver in Laurens Vanthoor. I'm already looking forward to working together. Let's go for it!"