Oschersleben
Motorsport: Christian Engelhart with debut victory in the DTM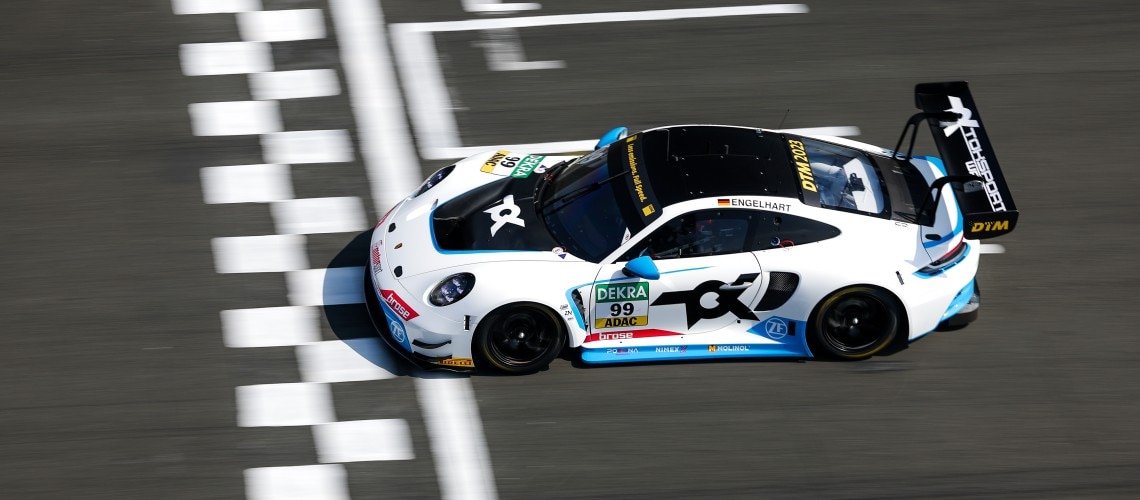 Oschersleben, 05-28-2023
Experience and skill paired with an excellent strategy of his team Toksport WRT bring Christian Engelhart the first DTM victory directly at the debut weekend. The driver from Starnberg thus writes his own chapter in the history of the racing series.
"An incredible race in which we were able to work our way forward from an already good seventh grid position with a strong setup and really great prepared car. With our perfectly timed pit stop, I was then able to drive to the front of the field - that was the key moment. An incredible victory. Many, many thanks to my team and to Porsche!"
For the ADAC GT Masters runner-up from last year, this means a successful points chase with top finishes continues in the DTM. Christian already scored points on Saturday and is second in the championship after this weekend - ten points behind his brand and team mate Tim Heinemann.
"For us as a team, the weekend is very difficult to put into words - and in a positive way. It's unbelievable. Congratulations to Tim, who finished second on the podium twice as a rookie. And once again, thank you to our whole team - and every single one of them for this insane weekend."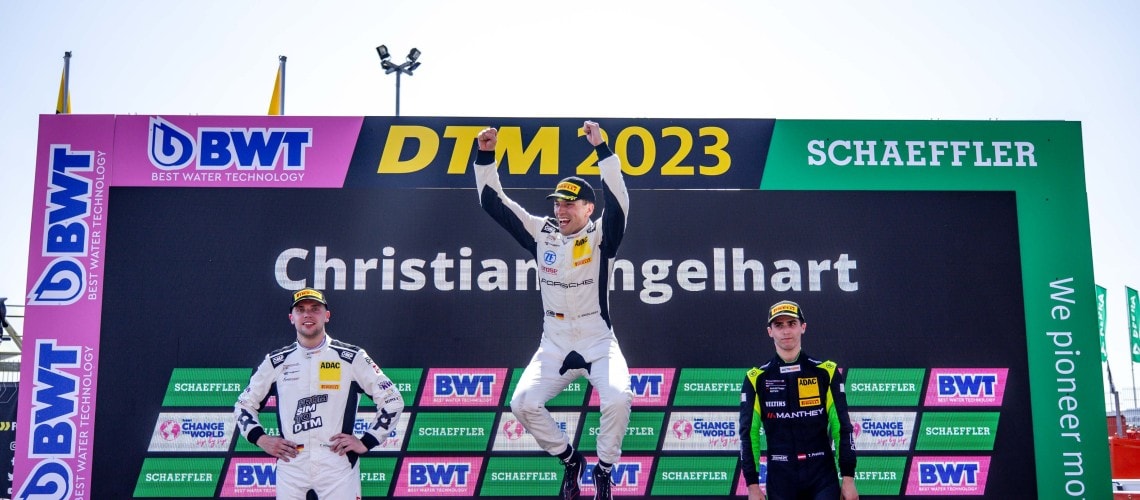 Now there is a little time to enjoy and process the success in the Magdeburger Börde on the DTM circuit of Oschersleben. "I will now enjoy this with my family in peace and then it's straight back to preparing for Zandvoort for all of us."
The Dutch North Sea coast will host the second DTM weekend. "It's a track I have a lot of good memories of - especially with Porsche."