Viana do Castelo
Noah Monteiro wins the second round of the Portuguese Karting Championship in Viana do Castelo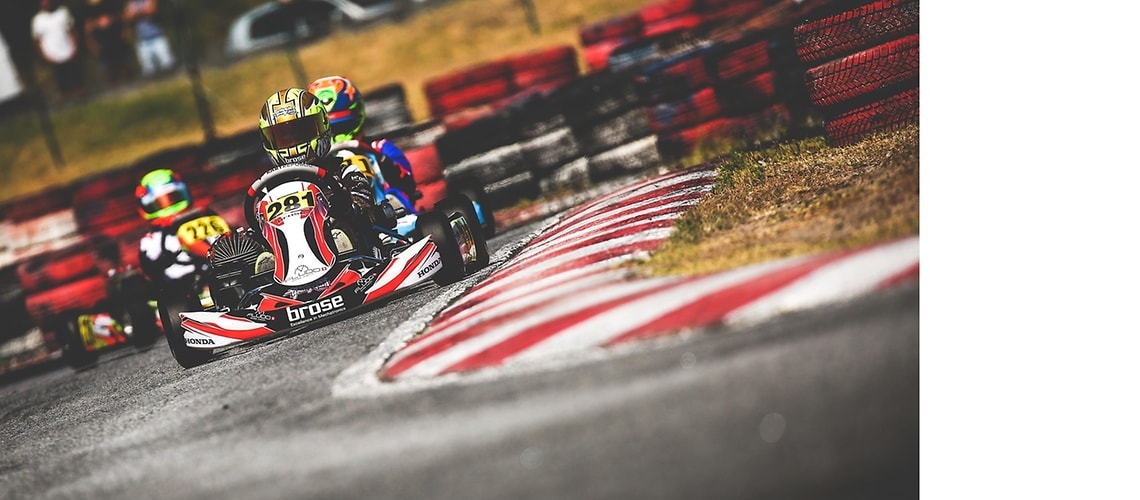 Viana do Castelo, 07-29-2020
Skywalker Young Gun drivers, Noah Monteiro, José Pinheiro and Mariana Machado were in Viana do Castelo last weekend for the second round of the Portuguese Karting Championship. It was here where Noah Monteiro achieved the greatest possible success with a victory in the final race of the "juvenil" category, coming in the wake of his first place in the pre-final.
Tiago and Diana's son has given a glimpse of his talent in the past and he was confident he could unleash his full potential. With a performance that thrilled spectators, the victory saw Noah take the championship lead.
Meanwhile, José Pinheiro took fifth place in the Junior category final while Mariana Machado finished the X30 race in 11th place, before a penalty dropped her to 14th.
Noah Monteiro was very happy with his performance. "I am very happy with this victory, which was difficult to achieve, but also very happy to lead the championship. I really wanted to participate in this event and it was the best way to do it. Now I'm just thinking of the next round", said the 10-year-old driver.
A rookie in the Junior category, José Pinheiro obtained important points in the perspective of the Championship. "I would have liked to be able to finish higher in the standings, but it was not possible. 5th place is important for the championship and I hope to be better classified in the next race and above all to continue my development", he said.
Mariana Machado, who made her debut with Dino Motorsport in this event, did not have it easy, but still she did quite well. "There were a lot of drivers at the start, all very fast. I have done my best but I am still far from the result I am aiming for. I will keep working to do better next time", concluded the female Skywalker rider who is part of the 'FIA - The Girls On Track Rising Star' program.
The next race of the Portuguese Karting Championship will take place on September 19 and 20 at Kartódromo do Algarve.