Portimão
Skywalker Young Guns: Noah Monteiro on top in Portimão's Karting Championship round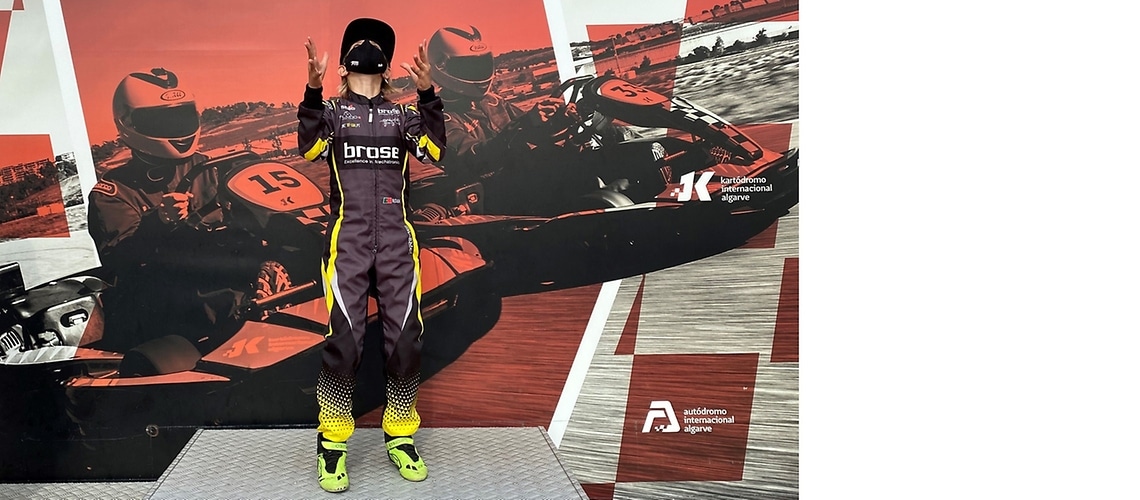 Portimão, 09-20-2020
Impressive performances from all Young Guns on track this last weekend's third round of the Portuguese Karting Championship. Showing great pace all weekend, Noah Monteiro set the tone earlier on with outstanding craftwork to overcome some mechanical issues. Coming race day, the team's bet paid off and Noah was liberating and dominated both pre-final (from P5 to P1) and final, winning the latter from lights to flag. The weekend's results consolidated Noah's leadership of the championship with two rounds to go.
Rodrigo Seabra, on his first outing in the Juvenil category and this years Portuguese Karting Championship, had also an impressive weekend being the strongest opponent to the leader and finishing the weekend in P2, coming atop much more experienced drivers and title contenders.
Mariana Machado, driving in the X30 category, the largest and one of the most competitive grids in this year's paddock, had a rough weekend. After showing great pace on the qualifying rounds, Sunday's pre-final ended for her on the first lap due to another drivers contact that led to an awful and scary crash. After a trip to the medical station she was deemed fit to race on the afternoon's race and from 22nd and last on the grid she fought her way up to P13.
Overall a great weekend for all Young Guns, topped by Noah's impressive form, driving on a class of his own. The prospects for next rounds are good and expectations are high entering these final rounds of the Championship.