Viana do Castelo
Skywalker Young Guns: Noah Monteiro wins Portuguese karting title 2020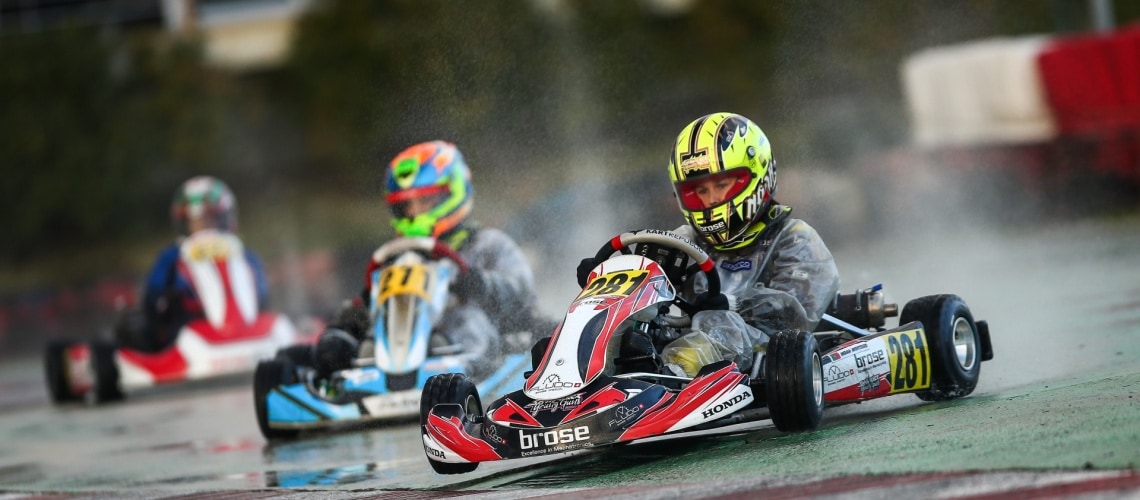 Viana do Castelo, 12-06-2020
Noah Monteiro brilliantly won the final of the Portuguese karting championship, making him the 2020 champion in the Youth category!
At the controls of a Cabo do Mundo Karteam kart, the Skywalker Young Guns driver once again stood out during the last round of the season. The son of Tiago Monteiro who is also sponsored by Brose won the final race after securing the 2nd position in practice and winning the qualifying heats.
After a fine 4th place in the pre-final, he set an excellent pace in the final which allowed him to climb to the highest place on the podium despite some very difficult weather conditions.
This latest result of the season reflects the performances Noah has achieved throughout the five races this year, where he demonstrated his very high level of competitiveness. Noah won four of the five races contested and after being the winner of the Portuguese Karting Open at the start of the year, Noah finished the sporting season leading the Youth category. He is provisional champion, as Braga's race results have been suspended due to an appeal that was filed. "I am very happy with this result. It was a spectacular race. I started from 4th place, but I was very fast from the start of the race and that made me realize that I could achieve my goal of victory! When I crossed the finish line it was an explosion of joy", said the 11-year-old driver.
Although he hasn't been able to celebrate the title so far due to Braga's suspension from the standings, for Tiago Monteiro, Noah is the real champion of the season. "He's been the strongest and most consistent driver throughout the year. He has had a remarkable season, with focus and determination. He has evolved a lot and deserves this title. It's only a matter of time before we can officially celebrate it. But the important thing here is really the evolution he has had as a person and as a driver. He started the season very strong and always managed to improve and win, which makes me very proud", his proud father said.