Passau
Strong second DRM place for Dominik Dinkel at finale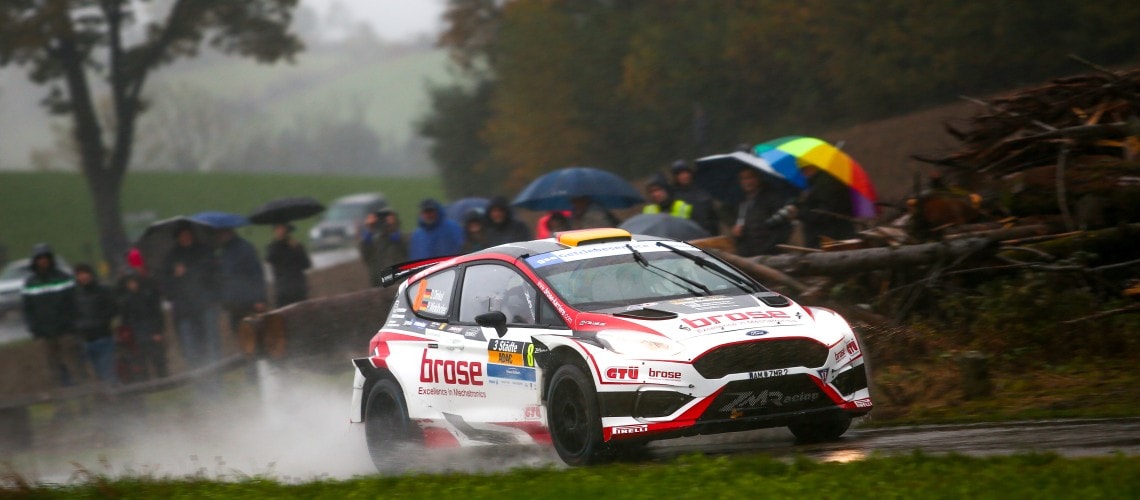 Passau, 10-15-2022
The 58th edition of the 3-City Rally in the border triangle of the Czech Republic, Austria and Germany turned out to be a conciliatory end to the season for Dominik Dinkel / Pirmin Winklhofer. With their Ford Fiesta Rallye2 they mastered the adverse conditions with a controlled fast drive and finished the season with the second place.
The 3-City Rally, which was a true 3-country event in 2022, featured 14 best time stages (SS) over a total of 168.5 kilometers. The top predicates FIA European Rally Trophy (ERT) as well as Czech and German Rally Championship (DRM) together with the Mitropa Rally Cup attracted more than 120 top-class participants from ten nations to the start, 25 of them in the RC2 class of the Brose Rally Team alone.
The event kicked off on Friday with six special stages in the Czech Republic, half of which had to be completed in the dark. Saturday, which was accompanied by heavy rain at times, was divided into four special stages each in Germany and Austria. The weather made the selective special stages even more difficult and caused several slip-ups, from which even top drivers like last year's winner Simon Wagner were not spared.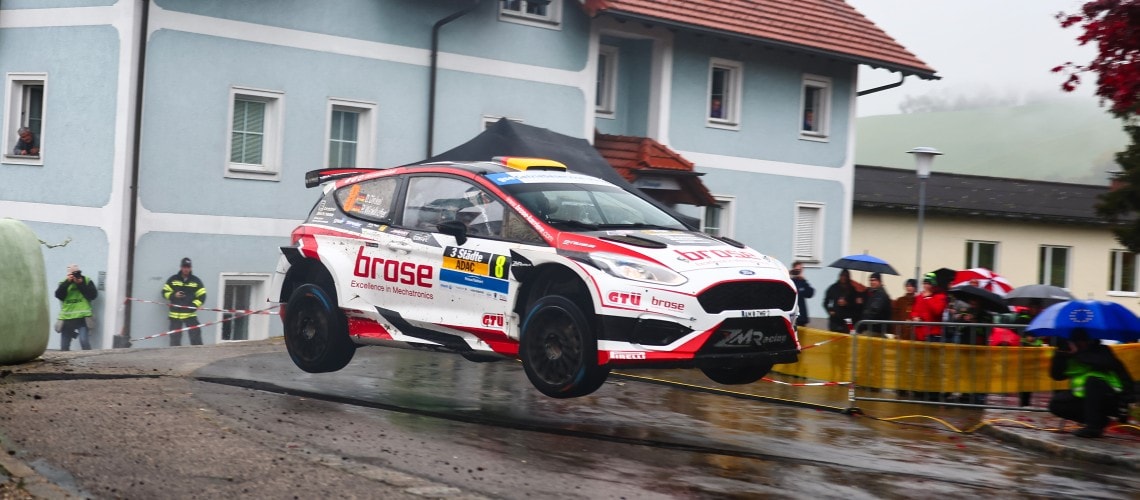 "The German championship title was out of reach for us anyway. Nevertheless, we wanted to say goodbye to the season with a strong performance and show what we are capable of. We succeeded in doing so with second place in the DRM and third place in the ERT standings here at the 3-City Rally," explains Dominik Dinkel.
The 29-year-old from Upper Franconia continues: "Pirmin Winklhofer and the ZM Racing crew have done a great job throughout the season. A huge thank you also goes to our sponsors, above all Brose and Michael Stoschek, who have been loyal to us for many years and have stood by us even in economically challenging times."