Hollfeld
Successful rally on home turf for Dominik and Patrik Dinkel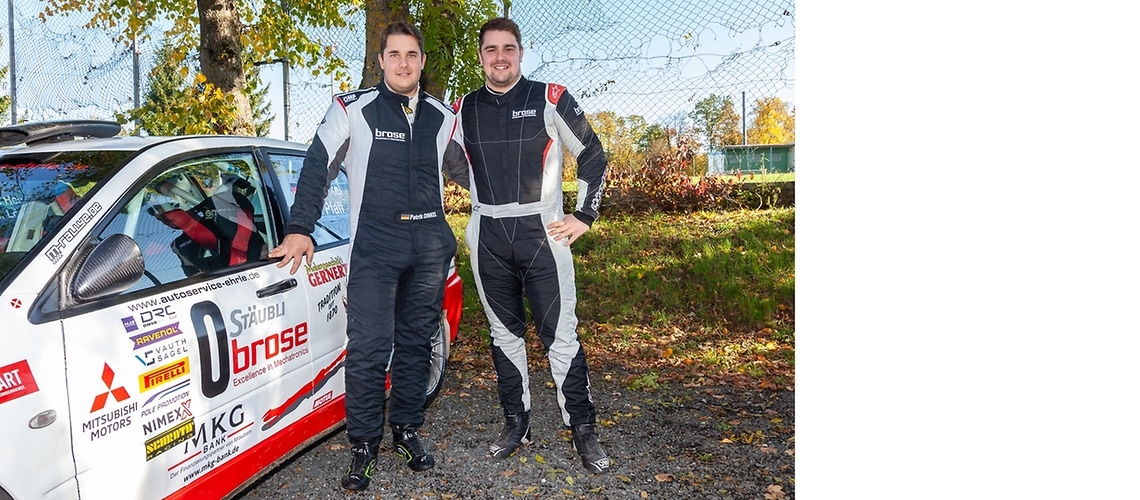 Hollfeld, 10-12-2019
It was a start-to-finish victory and also the perfect preparation: Dominik and Patrik Dinkel used the rally on their doorstep to get ready for the final of the German Rally Championship.
95 participants competed in the 40th Franconian Switzerland Rally. The routes were a challenge for all starters, with some damp roads and very demanding gravel passages. That also meant a lot of teams were forced to retire: Just 61 vehicles managed to finish after 70 kilometers of trials.
Patrik Dinkel, who is currently the leader in the German ADAC Masters, lined up in a Lancer Evo 9 as the pace car. As a result, he was able to gather kilometers of valuable experience without any competitive pressure. Dominik Dinkel, last year's winner, was in a Skoda Fabia S2000. After a few weeks without any rally driving, his goal was to get back into his stride and put on a great show for his local crowd. The rally is also dear to the heart of his co-pilot Christina Fürst, since it is staged on her home turf.
Dominik and Christina took the lead from the outset. After eight trials, they had built an advantage of more than a minute and captured overall victory by a clear margin.
It's now all or nothing for the two brothers around Freyung at the Three Towns Rally starting on Thursday, October 17. Patrik Dinkel can clinch the title in the German ADAC Rally Masters and is aiming to chalk up another success in his division. Dominik Dinkel is in contention for overall victory in the event in the top category, R5.