Montepeiller
Tennis: Krawietz and Pütz dominate in Montepellier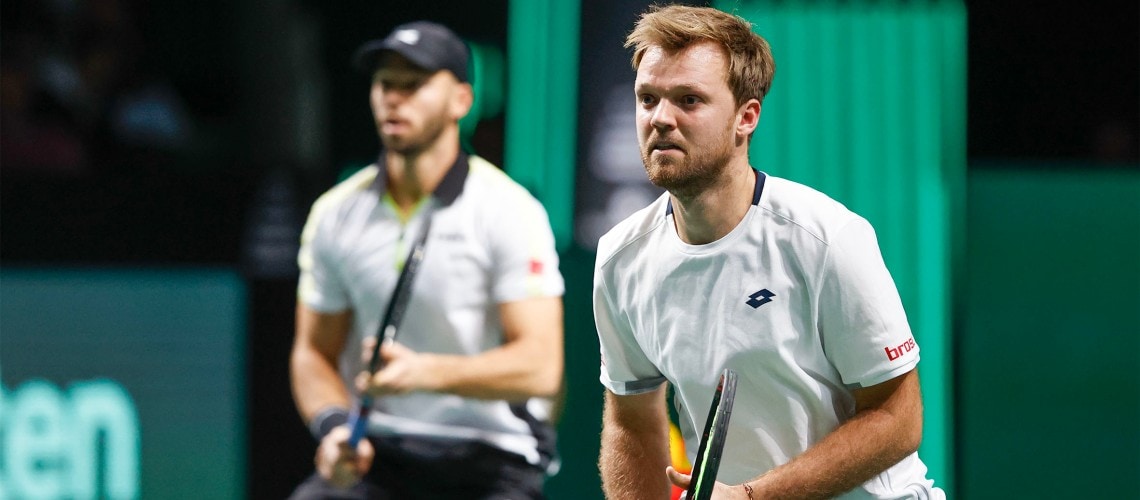 Montepeiller, 02-07-2023
Kevin Krawietz and Tim Pütz dominated in their first appearance together on the ATP Tour. The round of 16 lasted exactly 60 minutes on Tuesday evening. In Montpellier, they left the local heroes Gregoire Barrere and Quentin Halys no chance.
In their first appearance together at the indoor tournament in Montpellier, Krawietz and Pütz showed a strong performance. The Franconian-Hessian duo defeated Frenchmen Gregoire Barrere and Quentin Halys 6:4, 6:2.
The Germans fended off three break points with nerves of steel. Pütz wobbled a bit in the last game of the set, but with three points in a row and an impressive cross backhand from the Frankfurt native, the first set was bagged after 32 minutes.
The German duo also managed the decisive break early on in the second set. For the French, who briefly showed their skills at the end of the first set, this was the decisive blow. After exactly one hour of play, "Krapütz" drew the line under a successful joint premiere.