Coburg
Landestheater Coburg: "Siegfried" launches
Premiere on Sunday, 12 March at 5:00 pm in the Großes Haus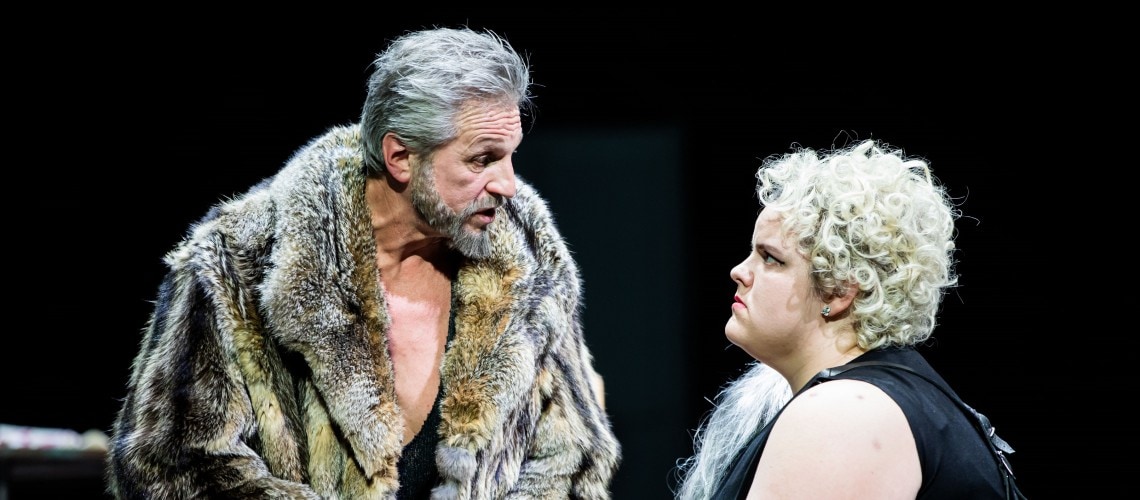 Coburg, 03-08-2023
The battle for the Ring continues. The Landestheater Coburg continues its "Ring of the Nibelungs" with "Siegfried", directed by Alexander Müller-Elmau and musically conducted by GMD Daniel Carter. On Sunday, 12 March at 5 pm, Richard Wagner's stage festival will be staged, making it the last musical theatre premiere in the Großes Haus before the closure of the historic building for general renovation.
Siegfried, the son of Siegmund and Sieglinde, is raised in the forest by the dwarf Mime. With the help of the fearless and ignorant Siegfried, Mime hopes to win the ring guarded by the dragon Fafner for himself and thus achieve world domination. Under Mime's guidance, Siegfried reforges the destroyed sword Nothung and kills Fafner. When Siegfried sees through Mime's ruse, he takes the ring and cloak of invisibility and kills his foster father. Guided by a forest bird, he sets out to free the sleeping Brünnhilde.
In the third part of the tetralogy, often called the Scherzo, Richard Wagner brings the elemental forces of nature to life musically - for example in the famous "Waldweben" - and spans the arc from the sombrely grumbling beginning to the love duet "Leuchtende Liebe, lachender Tod", one of the most ecstatic moments of the cycle. Director and stage designer Alexander Müller-Elmau continues his successful "Ring" production with mythical, symbolic images in this work that is situated between fairy tale and comedy and in which the dark shadows of the "Twilight of the Gods" are already looming. As usual, Julia Kaschlinski is responsible for the costumes.
In the opera there is a reunion with Michael Lion as Wotan and with the Swedish soprano Åsa Jäger as Brünnhilde, who has been highly praised by the trade press and the New Yorker. The role of Siegfried will be performed by the American tenor Patrick Cook. After engagements at the Metropolitan Opera in New York and the Washington National Opera, he has been an ensemble member of the Deutsche Oper Berlin since 2020. The Mime will be performed by the American tenor Simeon Esper, who has been a member of the soloist ensemble of the Semperoper Dresden since the 2011/12 season.
Tickets for the opera "Siegfried", which can be experienced in the Großes Haus until the end of April, are available at the theatre box office, all known advance booking offices and online at www.landestheater-coburg.de. A special catering offer is available for the performances, which requires registration and about which information can be obtained from the Landestheater homepage or the theatre box office.