Hungaroring
Two difficult Hungarian races for Tiago Monteiro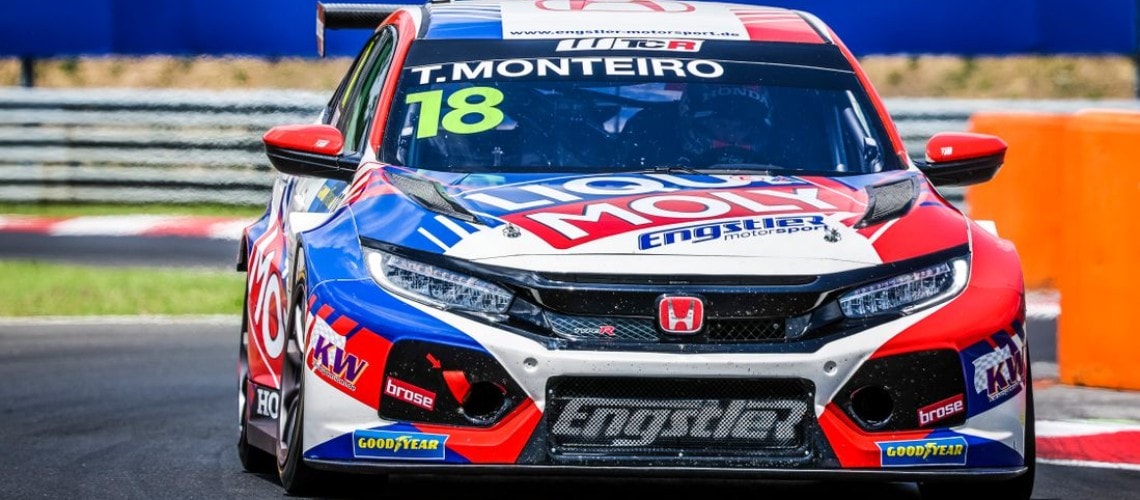 Hungaroring, 06-12-2022
The two FIA WTCR World Touring Car Cup races held in Hungary were just as difficult as Tiago Monteiro expected them to be. Qualifying at the back of the field and dealing with crippling ballast, the driver of the #18 Honda Civic Type R TCR did everything possible to move up in the classification but ended up taking the chequered flag in 16th and 15th positions.
Without the resources to do better, Tiago did what he could to fight the impossible… "There is not much to say. The results don't reflect the effort and commitment everyone in the team put in, but there was nothing more I could do. It was the first race on a so-called normal circuit, and we felt completely helpless and frustrated", explained Tiago Monteiro.
The Portuguese drivers now looking forward to the next round of the 2022 championship that will be held in Spain, on the Motorland circuit. "Aragón is not an easy track for our car, especially because we know what to expect, after our experience there last year, driving with an unfavorable Balance of Performance. Until then, we will have to work on our problems from this weekend and focus on what we can change to try to limit the damage", concluded Tiago.
The Aragón round will take place in 15 days time, on June 25th and 26th.